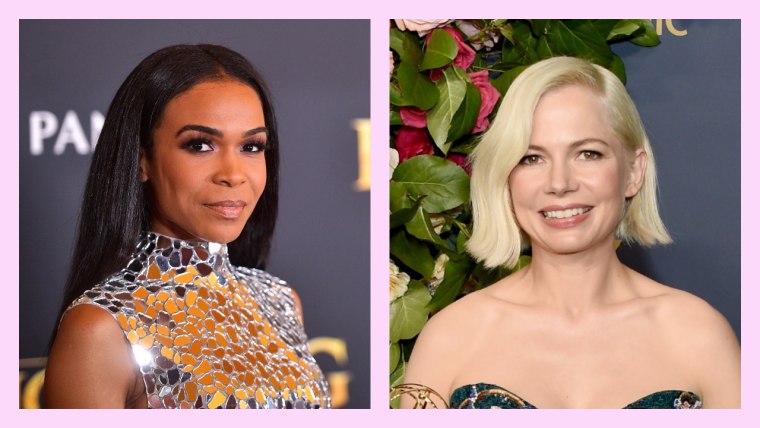 The two Michelle Williams' are very different. On one hand, you have Michelle Williams: iconic singer and member of Destiny's Child, and undoubtedly one of the most influential pop musicians ever. On the other hand, you have Michelle Williams: teen star turned genuine huge star, an actress who, as of earlier this week, is halfway to an EGOT. While they share a name, you'd probably never mistake one Michelle Williams for the other, right? Right? Wrong!
According to Michelle Williams the singer, a lot of angry trolls have been flooding her Instagram DMs and comment sections with hatred in regards to actor Michelle Williams' Emmys speech, which involved a call for the film and entertainment industry to support women and women of color. Naturally, that's pissing Michelle off a little. "Let's get one thing clear," Williams the singer told fans on an Instagram Live. "How come when y'all are tagging and commenting and congratulating a person… do y'all see I'm black when you go to my profile or tag? When you search for the Michelle Williams? I am BLACK … Why in the world am I getting cursed out in my comments for Michelle Williams speech? I thought it was her truth, I thought it was awesome, I thought she was factual!"
So, the folks who are pissed and pressed about Michelle Williams's (Actress) moving and brilliant #Emmy speech are tagging and aiming their anger at Michelle Williams (Singer), and she is fed up! pic.twitter.com/d7NAQyBndm

— shar jossell (@SharSaysSo) September 24, 2019
Moral of the story here? Check who you're trolling before you comment abuse on someone's page! Or, even better: be a nice person, and keep your nasty opinions to yourself!
Listen to The FADER's weekly playlist of songs you need in your life