Thaiboy Digital's next realm
The 24-year-old rapper on his long-awaited Legendary Member album and finding a new home in the country where he was born.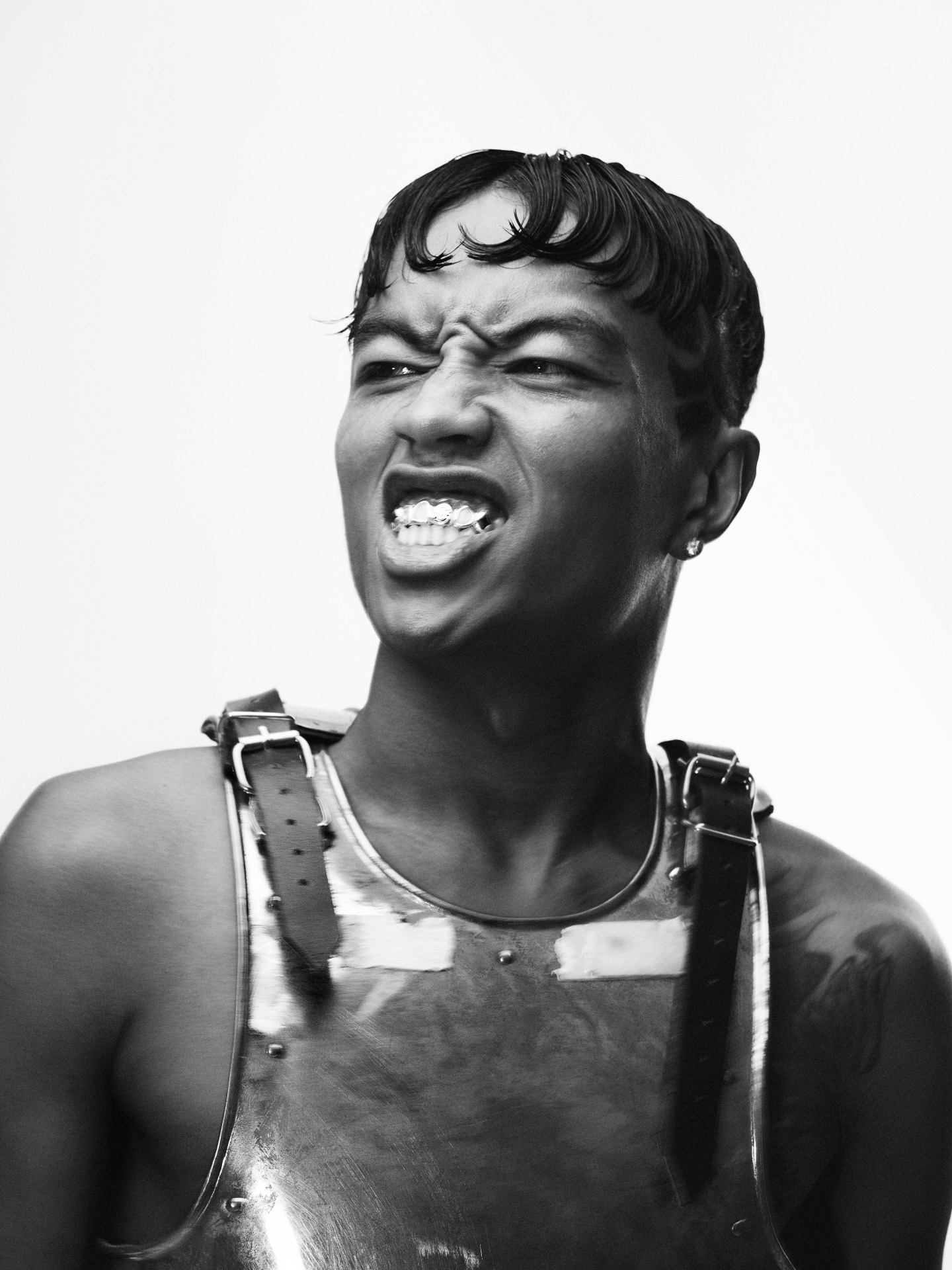 "I don't know anybody else who came out of the jungle, went to Sweden, and started making music," Thaiboy Digital proudly tells me as he takes a long drag from his cigarette. The 24-year-old rapper is nestled in the balcony of his Bangkok apartment, which sits thirty stories above ground level. He rotates the camera of our FaceTime call to excitedly display his view of the brightly illuminated skyscrapers around him. Beneath the light-polluted haze is the Chao Phraya, a river that cuts through the middle of Thailand's capital city. Exhaling smoke, he contemplates for a second, "I was thinking someday I'd have a concert, right here on the thirtieth floor. Down below would be people as far as the eye can see."
He points: "This building could be a speaker, and that building can shine a light on the river. Just a big city party."
Born Thanapat Thaothawong in the Thai city of Khon Kaen, the rapper relocated to Sweden with his family at eight years old, after his mother got a kitchen job at the Austrian embassy in Stockholm. "I remember crying when my parents said we were going to move to Sweden," Thaiboy remembers. In his newfound Nordic home, he soon met a group of friends who all shared a similar interest in music: vocalists Bladee and ECCO2K, and producer whitearmor. All originally members of a ten-man group called the Smög Boys, the four eventually broke off to form their own collective, which they dubbed the Gravity Boys. Now known as Drain Gang, the Swedish teenagers became known for their introspective lyrics, distinctive beat selection, and liberal use of Auto-Tune. "The beats [we use] are very heavy and already have a story," Thaiboy explains. "So I bring my story with trance melodies and hip-hop bars."
As the group began to collaborate closely with another Stockholm collective, Sad Boys, Yung Lean began to see viral success and both groups were pushed into the spotlight. An 18-year-old Thaiboy Digital was finally enjoying wider recognition — until, in 2013, he received a phone call from Swedish immigration services. His mother was no longer living in the country, and he was now legally an adult; he was informed that he had to leave the country he'd called home for the past decade due to visa disputes. Devastated by the news, Thaiboy channeled his turbulent emotions into his 2014 debut mixtape Tiger. On the project's standout track "Diamonds," which features Yung Lean, Thaiboy longingly sings, "Took off across the globe, now I'm in Sweden/ Want to be needed, I don't need them."
Opting to cooperate with the government's demands in hopes of one day returning to Sweden legally, Thaiboy reluctantly moved to Thailand in 2015. Back in a country he'd hardly visited since his early childhood, he felt alienated. "I've always kind of been an outsider," he says. "I'm Thai here, but we don't understand each other to the core the way that [me and] my friends in Sweden do."
Now, over 5,000 miles away from Stockholm, Thaiboy makes every effort to reunite with his close friends and frequent collaborators; he joined Yung Lean on his North American Warlord and Stranger tours, and Drain Gang visit Bangkok whenever they get the chance. Thaiboy also took visa-regulated trips to both Stockholm and London, where he began working on his album Legendary Member. Produced by Gud, Woesum, and whitearmor, the highly anticipated album also features ECCO2K, Bladee, and Yung Lean. "The whole album, man, it's very different," he shares. "I never rapped like this before."
As we continue our conversation, Thaiboy shares his impressive view of Bangkok at least half a dozen more times. The rapper values his thirtieth-floor apartment dearly — a home he's proud of after years of uncertainty. As he reflects on his global ordeal, Thaiboy tells me: "I'm not gonna say that it didn't try to destroy me, or I didn't try to destroy myself. I'm really blessed to still be alive and doing what I do. But I also fought my way, too."
What has it been like being back in Thailand since you left Sweden?
It's been a lot of time; I've been here for like four years now I think. So the first time it was all a big shock because I had lived in Sweden for almost ten years. But the people here kind of knew me through "Diamonds" with Yung Lean, so that's how I got my way into Bangkok.
So are you active in the Bangkok rap scene now?
No, I'm not active. I was hanging with [local artists] before, like the first two years I was here, I was with all of them just hanging out at parties and stuff. I kind of brought the Auto-Tune thing over here too — before people really didn't do it. After I did my first show, I showed the people how to use Auto-Tune and now they are doing it. Hip-hop is booming now. It's really big in Bangkok and Thailand — the whole country.
Do you feel like your priorities in life have changed since you moved?
Yeah, big time. Because Bangkok is the opposite of Sweden you can say. Maybe that's why the Swedish people like to come here and then Thai people like to go to Sweden because it's the total opposite. So you can do the opposite things when you're around — it's kind of changed me a lot, but it's also [given] me a big perspective.
What's it like when Drain Gang comes to visit?
It's like a paradise trip. The first time was really crazy, that was like a year ago. We was clubbing and doing crazy stuff. But this time it was not as crazy as before. We went to an island and then recorded Trash Island. They called it a party island, but we just recorded stuff there in a big villa, vibe house. And then we came back [to my apartment] to the thirtieth floor for a whole week and went crazy.
How would you describe your music to someone who's never heard it before?
I would just say it's Thaiboy man, like, it's Drain Gang. But I guess people want to hear more of a concrete answer. I can say where I get inspiration for doing this though. First of all, it's hip-hop, no doubt. I like Future and I like Soulja Boy, Future with the Auto-Tune — all the Auo-Tune legends, man. And then I enjoy electro music, like trance and all kinds of house. So combining those, I imagine Future on a legendary DJ Tiësto song — that it's kind of my vibe I guess.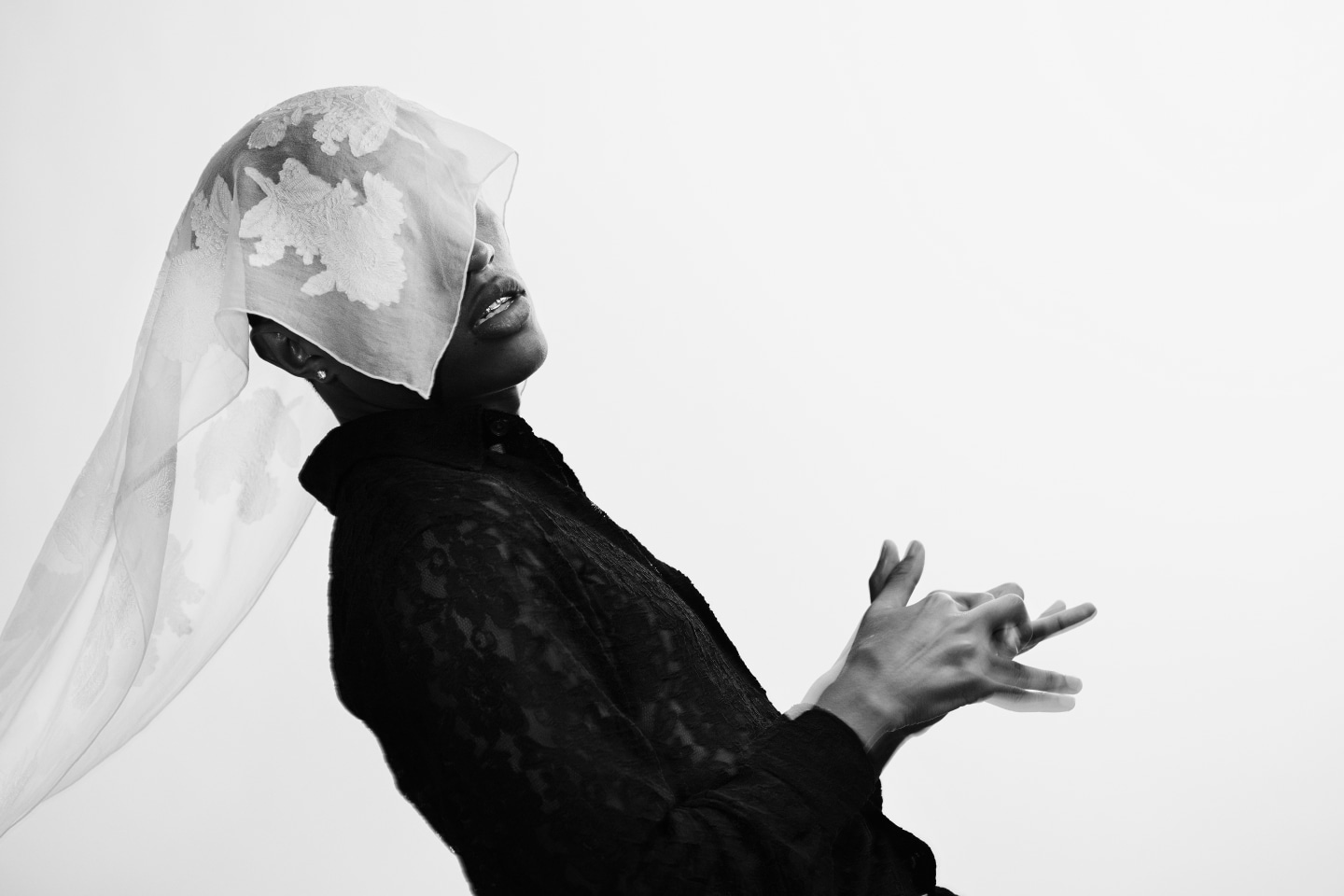 " When I was falling down, music gave me wings, and I came back up time after time."
How long have you been working on your album Legendary Member?
We started like last year. Right before the summer, I went to Sweden and recorded for like ten days and then we got a lot of songs done by that time. But then we went [for] the second session in London when Yung Lean and us had a show at the O2 Academy; I was there for like a week. It's been over a year.
Where did the name of the album come from?
Bladee was recording a project [Working On Dying], and he was like, "Yo can you send me some voicemails?" I recorded like ten [things], and I just said, "Bladee man, legendary member man." When he dropped his project and all the comments always said "legendary member." And I was like, Damn, that's kind of nice. But that was like two, three years ago when I first said legendary member. I told whitearmor and he said that's a fucking dope name, so we started off with the name first, and then we started making the songs.
What was the recording process like?
I was never alone in the studio, there was always one or two producers in there, like Gud and Woesum. And there would always be Bladee, ECCO2K was there a lot of times, and Lean came through. When we recorded the first part of "IDGAF," Yung Lean came into the studio. He told me he felt like Birdman listening to it, that he's very proud [Laughs].
It's been a while since you've released a project.
Yeah, it's been a really long time, but this year and last year I've just been working, working, working. Stacking up the songs, especially Legendary Member and Trash Island. It's been a long time since I've released a proper project.
Why is that?
I think mainly because I'm not there in Sweden with the guys around. I can record some stuff here, right now, but it won't be the same. I feel the music that sounds the best to me is when we make it together, it's like a different energy.
That must be frustrating.
We can always make some way for me to go back. In a way it's kind of dope, too, because I need to really use my time when I'm over there. So say ten days, it's like straight to the studio all ten days, and then [I] come back.


Is there an update on your appeal?
For the long term [immigration process], we haven't started yet, but I'm going back there like next week to do a bunch of interviews and stuff. So I can always go back for trips, but for the long run I have to plan it out properly.
How would you compare Tiger to Legendary Member?
It feels like a couple of lifetimes. [On] Tiger, I had a lot of feelings with leaving Sweden and stuff — it was more feelings than words. A lot of songs didn't have actual words on it. Both my parents left Sweden when I was 18, [and] we lived a pretty good life, but that all disappeared [for] me. Then I was living with whitearmor and that's how everything started.
Shit man, I'm getting emotional talking about all that. But it feels like two or three lifetimes. I started articulating shit more properly, I guess, but every time we make a song it feels different. It's very different than how it was back then. We were very young too.
You've been through a lot since then.
I've been through a lot, but I tried to make the best of it too. I could've been depressed and doing dumb shit; I was kind of doing dumb shit but I didn't get stuck — I moved on. If I didn't live like this, I probably wouldn't make music, you know? If my parents [and I] didn't have to leave Sweden, maybe Tiger would've never happened. Maybe I would've had to get a normal job or something. But when that happened, I released all my feelings through songs. I went down bad, man, and then it kept getting worse. I just made more music from that, and now it's starting to look bright. And I'm still going to do more music.
What do you want people to think about when they listen to Legendary Member?
[My music] helps me a lot, so if it helps me with my history, I imagine I could help even more people. If you're doing good now, maybe you could do greater, and if you're doing bad you can do much better. When I was falling down, music gave me wings, and I came back up time after time.
I always had a feeling that I wanted to be great. I just watched this movie Troy. They were like, We'll talk about this battle for 1,000 years. I want to be like that too, I want to have a legacy out here. I don't want to be number one though. But I want to be one amongst the legends.

Listen to Thaiboy Digital's Legendary Member album: