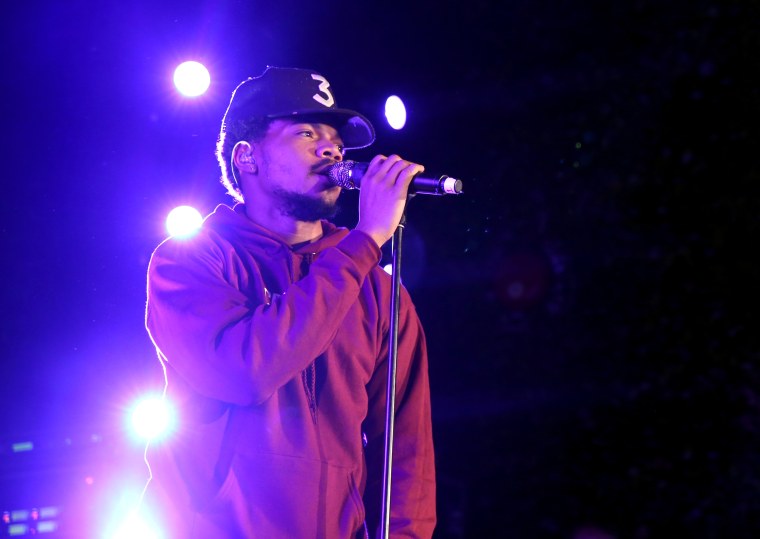 Chance The Rapper took to social media on Saturday to announce the cancelation of an upcoming Los Angeles tour date in 2020 due to scheduling conflicts with his headlinging performance at Rolling Loud Los Angeles at the end of 2019.
Chance's tour date was originally set for January 16, 2020, but due to a radius clause attached to his performance on December 14 on the opening day of Rolling Loud Los Angeles, he has to cancel his tour date. Chance explained his tour dates had previously been rescheduled in order for him to spend more time with his wife and two children.
"The L.A. show scheduled for 2020 is not happening due to a radius clause," Chance says in the video clip posted to Instagram. "Basically, when I rescheduled my tour to spend more time with the family, I scheduled a date that isn't actually doable because I have a different L.A. play. My L.A. show is now Rolling Loud fest at the end of 2019."
He encouraged his fans to come to his Rolling Loud set instead but assured them he is currently working to reschedule the arena tour date. Chance's upcoming 26-day North American arena tour will feature his brother Taylor Bennett and Lil Yachty as openers.
Watch the announcement below.