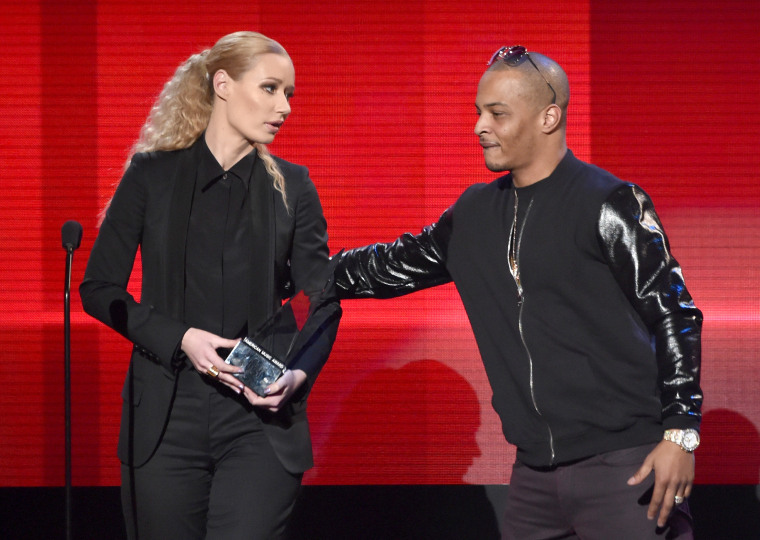 At a recent event in Atlanta promoting Netflix's Rhythm + Flow, T.I. spoke with regret about his decision to sign Iggy Azalea to his label Grand Hustle in 2012. "I'm still actively looking for another female rapper who can undo the blunder of Iggy Azalea," he said, as reported by The Root. "That is the tarnish of my legacy as far as [being] a [music] executive is concerned." Soon after, Azalea tweeted (and deleted) a response: "Imagine thinking I was his biggest blunder," she wrote, adding: "Tip. Sweetie. We have a whole list for you." See a screencap of her tweet below:
Iggy Azalea's mainstream success began with her signing to Grand Hustle. She parted ways with the label in 2015, around the time Azalea, a white Australian, was emerging as a flashpoint in the discussion surrounding appropriation and hip-hop.
Since leaving Grand Hustle, Azalea has shared an EP called Survive The Summer and her second studio album In My Defense.