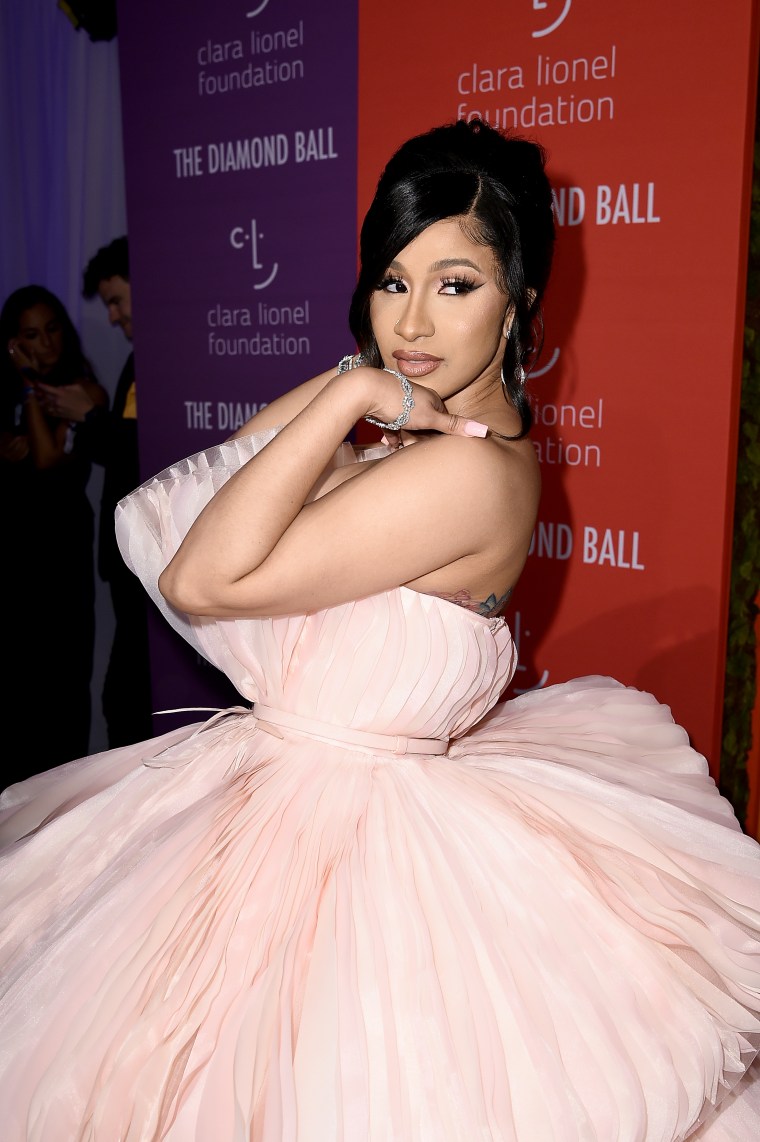 Cardi B appeared as a guest alongside Chance The Rapper on the most recent episode of Tip "T.I." Harris' podcast, ExpediT.I.ously — yes, it's a thing — and, as she is wont to do, took some time to deliver some typically lucid and nuanced commentary on current American politics. In a discussion of who's voting for Trump, Cardi spoke to her opinion that a lot of right-wing voters voted for President Trump due to the fact that they have race-based and religion-based anxieties.
"A lot of people, a lot of Americans, they vote with feelings, and a lot of these people vote due to religion and they vote due to race and fear. They fear that a black man or a black woman will take over this country … Some people don't give a fuck about the best ideas, they vote with feelings," she says. "Look at Donald Trump, right? Every single time, he always talks about how he wanna take away medicare, and shit. A poor white man that's getting medicare is not even caring that he's getting that. He just cares that he hates Mexicans, and he wants to get rid of them … A lot of people vote with feelings in America, and a lot of those feelings is racism and religion."
Elsewhere in the podcast, Cardi discusses her meeting with Bernie Sanders (she likes him a lot) and her reasoning for thinking Trump will win again (he's got a big fanbase, and the democrats don't have a solid public front.) Listen to ExpediTIously here.