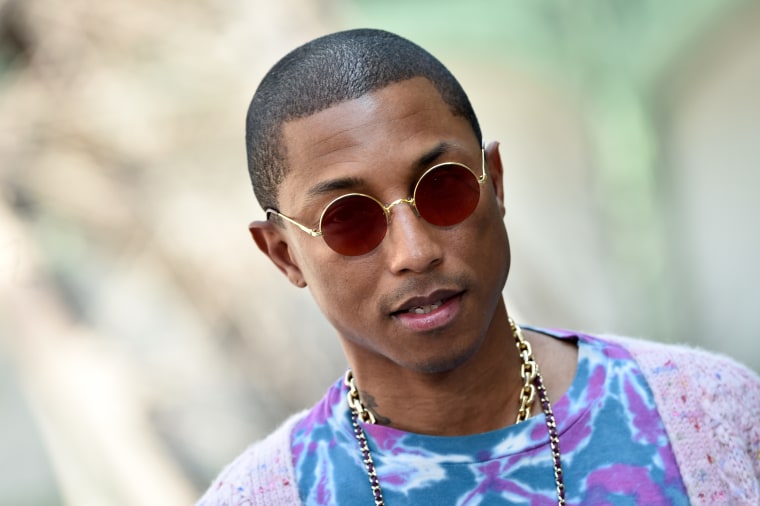 Pharrell Williams has opened up about the lawsuit over "Blurred Lines," a song he produced, in an interview with Rick Rubin for GQ. Last year, a California judge ruled in favor of Marvin Gaye's family after the late singer's estate accused Pharrell and singer Robin Thicke of plagiarizing Gaye's song "Got To Give It Up" for "Blurred Lines." The two men were ordered to pay Gaye's family nearly $5 million.
"[The lawsuit] hurt my feelings," Pharrell said, "because I would never take anything from anyone." The producer does concede that both songs share a "feeling," but argues that it's irrelevant. "A feeling is not something you can copyright."
Rubin agrees with Pharrell, and calls the lawsuit "bad for music[...] We've had an understanding of what a song is, and now, based on that one case, there's a question of what a song is. It's not what it used to be. In the past, it would be the chords, the melody, and the words. Your chords, your melody, and your words — none of them had anything to do with [Marvin Gaye's song]."