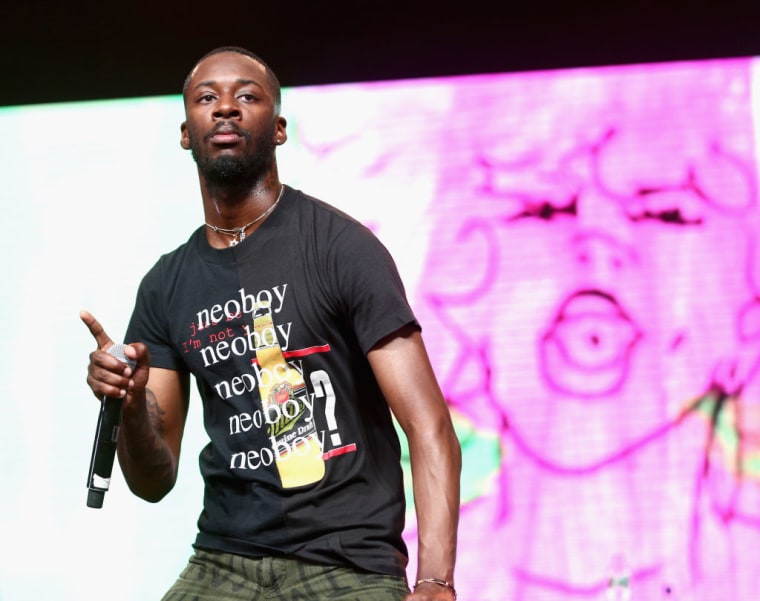 Earlier this week GoldLink caused upset when an Instagram post he wrote about Mac Miller appeared to suggest he believed Miller used his music as "an actual blueprint" for his 2016 album The Divine Feminine. Many people, including Anderson .Paak, hit back at GoldLink.
Video footage from a live show has emerged on Reddit in which GoldLink addresses the Instagram post and claims he was misrepresented in the subsequent coverage. Describing Miller as his "best friend," GoldLink expressed his gratitude to the late rapper for being one of the first people, after Pusha T and Wale, to help him in the industry.
Talking specifically about the Instagram post, GoldLink added: "It was about love, it wasn't about stealing. I never used the word copy. I never used the word steal. The thing is, Mac Miller wrote all of Divine Feminine. That was a great album. That's one of the realest n*ggas I ever met. So I don't give a fuck what nobody say about me."
GoldLink has performed twice this week; in Hamburg on November 27 and the following night in Copenhagen. It is currently unclear which show the footage was filmed at.