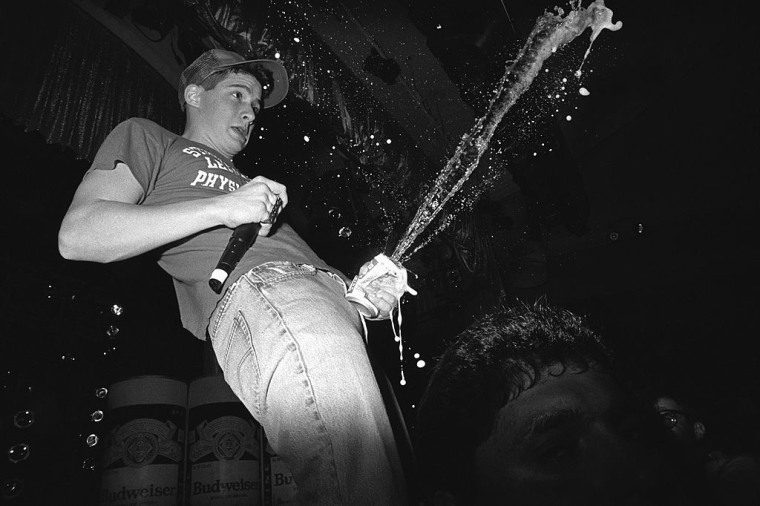 Beastie Boys Story, a new documentary from director Spike Jonze, is coming out later this year. Jonze has made the documentary alongside Adam Horovitz and Mike Diamond of the rap trio. It will play in select IMAX theaters from April 3 before arriving on Apple TV+ on April 24.
The documentary shares a title with an in-conversation live show that Jonze, Horovitz, and Diamond toured in 2019. That stage show followed a 2018 book chronicling the Beastie Boys story and acting as a tribut to founder member Adam Yauch, who passed away in 2012.
In a press release, Horovitz and Diamond provided a quote about their relationship with Jonze:
"There are some friends you have lunch with so many times over the years, you know their order. Spike is one of those friends," Beastie Boys said of their director friend in a statement. "And even when you don't recognize anything on the menu, he comes up with something good for the whole table. Like when we wondered what to do when our book comes out… then Spike placed his order: You will put on a show for the children."
Jonze added: "I owe Beastie Boys a lot. One time, they pulled me out of a burning ship, and another time they helped me cheat on my college exam to get into Florida State. So, it was a real privilege to get to reunite with them and help them tell their story."
Jonze has worked with Beastie Boys on many occasions, perhaps most notably directing their iconic "Sabotage" video. Later this year he will publish a book of his photographs from the entirety of the group's career. Titled Beastie Boys, the new book arrives March 17 via Rizzoli.