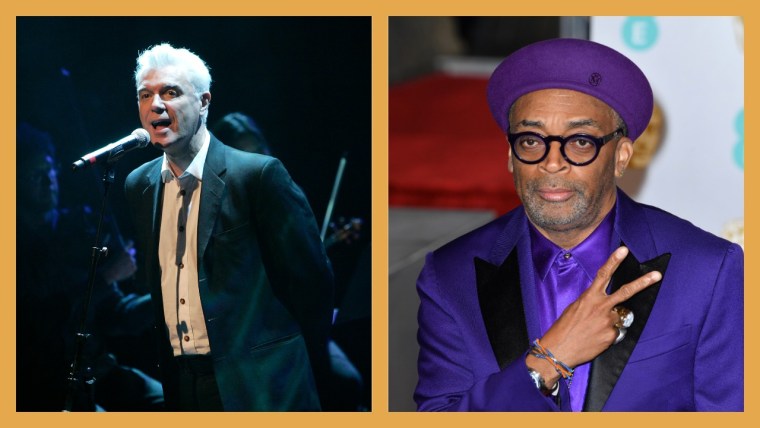 Spike Lee is set to direct a film adaption of David Byrne's Broadway show American Utopia, according to Deadline.
The Broadway show debuted back in November of 2019 and will end its five-month run later this month. "Pinch me," said Byrne in a statement on the news of the film, which will be produced by Participant, River Road Entertainment, Warner Music Group, and RadicalMedia alongside Byrne's Todomundo and Lee's Forty Acres and a Mule. "This couldn't have worked out better for this project. Spike Lee directing and Participant producing — two socially engaged teams, well, three, if you count us in the band, coming together in what I feel, will be something moving, important, and unlike anything, anyone has seen before."
Based on the 2018 album by Byrne of the same name, American Utopia is a stage experience that Vanity Fair describes as "not quite a musical, but [not just] a concert." It finds Byrne bringing a bolder version of the album's supporting world tour to life through his solo work and music as frontman of Talking Heads alongside a handful of covers including Janelle Monae's "Hell You Talmbout". Byrne previously faced criticism for not featuring a single woman on the album, which boasted appearances from Sampha, Dev Hynes, and Oneohtrix Point.
No release date has yet been set for the film adaption.