Listen to a new FADER Mix by Rejoicer
The Tel Aviv producer offers a whimsical 43-minute set inspired by his new album, Spiritual Sleaze.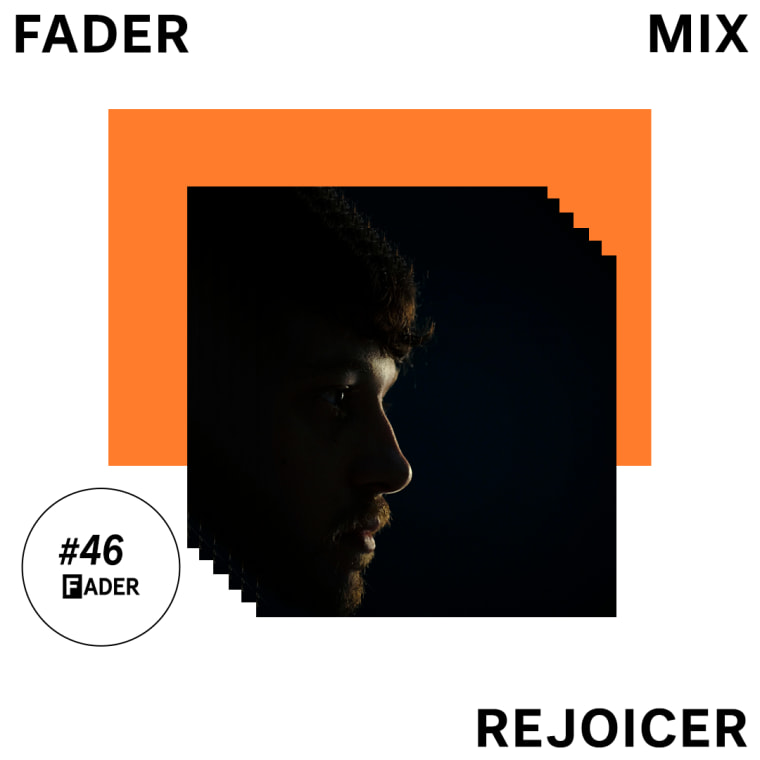 The longstanding FADER Mix series presents new, exclusive DJ mixes from our favorite artists and producers.
Last month, Rejoicer — the project of Tel Aviv producer Yuvi Havkin — dropped his second album via Stones Throw, Spiritual Sleaze, a dense and verdant project that effortlessly fuses lush tones with an R&B pulse and some ambient fuzz for good measure. The same can be said about his whimsical new FADER Mix, a 43-minute endeavor that merges his material with offerings from Masok, Liquid Saloon, Abro, and others. It's just the kind of the vibe you need to sail off from the mundanity of another day boxed inside your living quarters. Hear it, and read our interview with Havkin, below.
Tracklist:
Rejoicer - M Brown (unreleased)
Avishai Cohen & Shlomi Shaban & Rejoicer - Sahtain (unreleased)
Rejoicer - Eagle in the Lodge (Stones Throw)
Rejoicer - Coliformia (unreleased)
LakeView - Four Green Yellows (unreleased)
iogi - Subtitles (Raw Tapes)
Liquid Saloon - Slow Loris feat. Rejoicer (Raw Tapes)
Rejoicer - Pre Memory Circle (Stones Throw)
LakeView - Yaki's Delight (unreleased)
Nitai Hershkovits - Witch is Which feat. Rejoicer (Enja)
Rejoicer - Astraphent (unreleased)
Masok - Right Up Your Alley (Raw Tapes)
Abro - Meantime Springtime (Raw Tapes)
Buttering Trio - Star Shroom / Oh No Remix (Raw Tapes)
Avishai Cohen & Shlomi Shaban & Rejoicer - Outro (unreleased
What have you been up to to these days? How've you been managing this period of self-isolation?
I got back from LA to Tel Aviv about 2 weeks ago, so just finished my quarantine days at the house — playing and composing on the piano, working on new beats with a bunch of ECM records I bought in California, reading "The Art of Dreaming" by Carlos Castandeda (third time im reading this...) and practicing yoga and meditation. It's all pretty chill for now.

What were your goals for this particular mix?
To show some of the new music im working on with LakeView, Avishai Cohen (Trumpet) and myself next to some of the best releases of my friends iogi, Abro, Liquid Saloon and Masok.

There's a few songs off your new album Spiritual Sleaze in here — talk us through the ones you chose.
There's two tracks from my new album here. "Eagle in the Lodge" was recorded with Nitai Hershkovits in the Stones Throw studios only few days after a Yage ceremony and a sweat lodge experience. The sweaty, downtempo, earthy vibe of the sweat lodge and the Mexican Shaman I met then definitely got into this track. "Pre Memory Circle" was built at the same sessions with Nitai at the STH studios. It took us probably the whole day to figure out this track and get the right sounds and melodies for the development of the composition.

Which artists on this mix should we check out after we listen?
iogi, Masok, Avishai Cohen, Liquid Saloon, Nitai Hershkovits, and Abro.

What's next from the Rejoicer project?
A few albums I produced and played on will be released later this year with LakeView, Maya Dunietz, Avishai Cohen (ECM) to name few... also just finished the next 10 Rejoicer tracks called "Voodoo at Home" temporarily... also working on a big project sampling Jazz and recording Jazz artists on top of the beats. I'm also recording new stuff with an amazing Israeli singer Karolina, and working on the fourth Buttering Trio album. There is also a new audio visual show Jengo and me made for the 2020 tour — I hope we get to play it later this year.