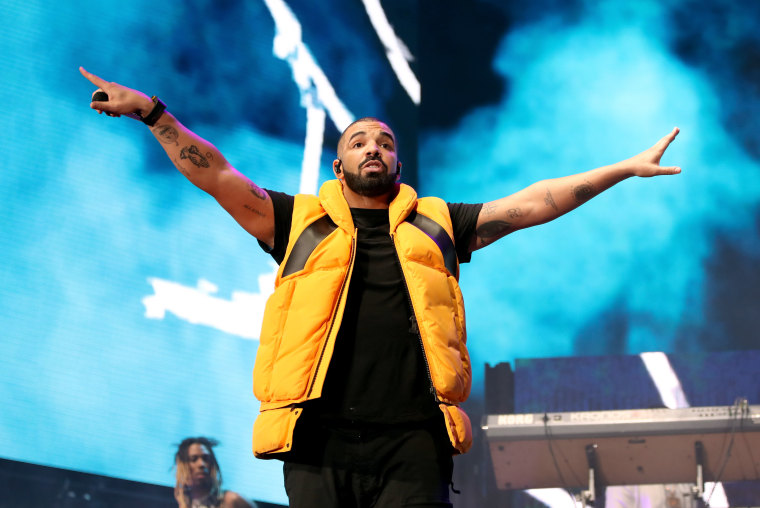 For most, a fresh look means a simple change-up likely powered by Pinterest and half-remembered and poorly-executed instructions from HGTV. For Drake, that means an entire private jet re-designed by Virgil Abloh. According to a post on Abloh's Instagram, Air Drake is getting a makeover.
"The tail number is a problem and the FBO is a whole other story," he wrote in the caption of a series of photos showing the apparent new look, tagging Drake in the description. The new design takes cues from the rapper's Nothing Was The Same cover art, with blue skies and clouds all throughout. Though the plane is certainly grounded due to travel restrictions for the time being, it just might take, and blend in with, the skies at some point.
See the posts below.