Namasenda raises the stakes on her new A. G. Cook-produced single "Dare"
Hear the PM mix of the Swedish artist and PC Music signee's glowing new track.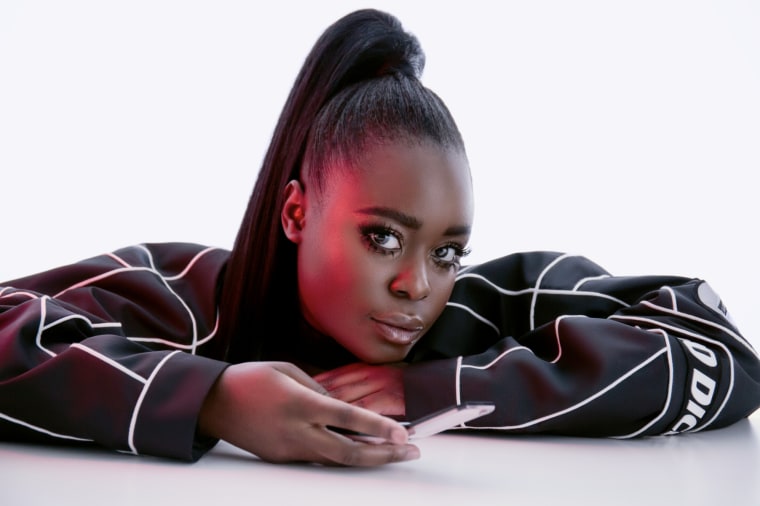 Namasenda is ready for you, if you're ready for her. Life in isolation has not slowed the Stockholm artist down one bit, clocking an impressive number of livestream gigs on Club Quarantine with the likes of Sega Bodega, Hannah Diamond, and Lil Data, and on Heav3n with Brooke Candy and HANA. And today, she's debuting her new single, "Dare," a towering proposition that she built with A. G. Cook that cuts directly to the chase: are you really down?
"It's about how we complicate things in life that aren't complicated, because we're afraid to say what we really feel," she wrote in an email to The FADER. "Me and A. G. talked about Cassie a lot during the session when we did the song so it's very inspired by her. It's a major love song but more than anything it's a note to myself. Hopefully someone else can relate."
In addition to the AM mix (which dropped earlier this morning) Namasenda also has an alternate PM mix of the song, in which Cook revs up the message with nightcore precision. Taken together, they tap into the full spectrum of an impulse. "It's like the mood I go through over 24 hours," she says. "I wake up feeling sad and sentimental, then as the day goes on I feel more and more like a bad bitch. Then I go to bed and the cycle repeats"
Hear "Dare PM," if you dare, below.