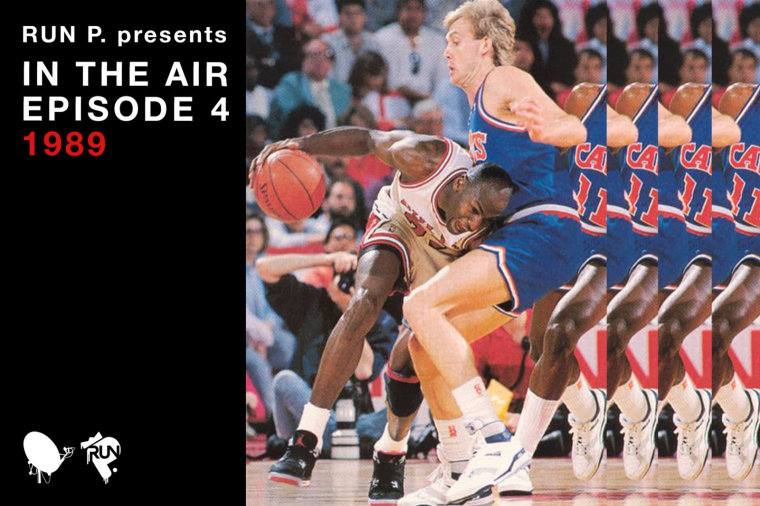 Sundays during quarantine have quickly become a sacred time for many as attention goes towards Insecure and the 30 For 30 docuseries The Last Dance. DJ and music supervisor for Comedy Central's Southside Run P. has been putting together mixes that fill in the rest of the blanks for those who want to fully immerse themselves during the prime years of Michael Jordan's basketball career.
Episode 4 contains rap songs from Ice T and Big Daddy Kane as well as Anita Baker which Jordan admitted in an interview that he listened to before a game. Run P. also includes Air Jordan commercials and other audio cues to the early '90s. In an email, Run P. broke down the inspiration for the mix: "The series is a great way to understand the environment and ecosystem that cultivated the Air Jordan legacy as we know it. Like millions of kids, Jordan was my entry point not only to basketball, but culture in general because of his impact on so many things. In The Air is about us, the communities that celebrated the man off the court and uplifted the champion even before the six rings."
Enjoy the mix below. Stay tuned for the rest of the 10 volume series on Fields Radio with support from Bad Sports TV.
1. Earth to Mars (Intro)
2. Bobby Brown - Every Little Step
3. Jody Watley - Real Love
4. This Could Be Our Year (Interlude)
5. Big Daddy Kane - Smooth Operator
6. De La Soul - Buddy
7. Ice T - You Played Yourself
8. D.O.C. - It's Funky Enough
9. Beastie Boys - Shake Your Rump
10. Our Shot (Interlude)
11. Anita Baker - Giving You the Best That I Got
12. Lisa Stansfield - All Around The World
13. Soul II Soul - Back to Life
14. LL Cool J - Jingling Baby
15. Janet Jackson - Miss You Much
16. Babyface - It's No Crime
17. Johnny Kemp - Just Got Paid
18. Heavy D & The Boyz - We Got Our Own Thang
19. Stevie B - In My Eyes
20. Stevie V - Dirty Cash
21. Technotronic - Pump Up The Jam
22. Grey House - New Beats The House
23. Frankie Knuckles (feat. Satoshi Tomiie) -Tears (Classical Vocal)
24. Twin Hype - Do It to The Crowd
25. Lil Louis - French Kiss
26. Ellis D - Work This Pussy
27. 2 Live Crew - Me So Horny
28. Tone-Loc - Wild Thing
29. Jordan Rules (Interlude)
30. Geto Boys - Scarface
31. Public Enemy - Fight The Power
32. Better & Better (Air Jordan)
33. Queen Latifah (feat. Monie Love) - Ladies First
34. The Stop the Violence Movement - Self Destruction
35. Next Up (Outro)