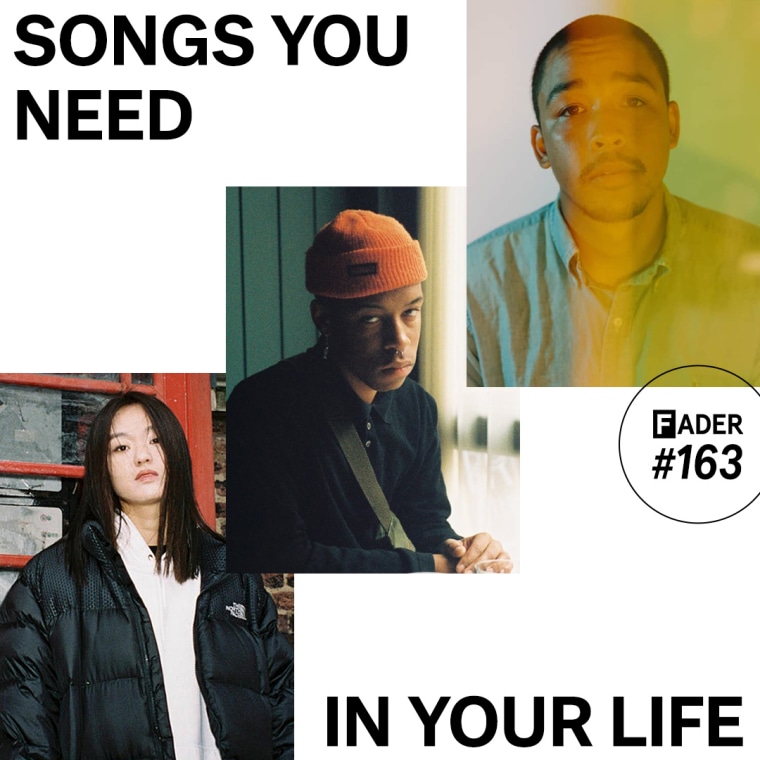 Each week, The FADER staff rounds up the songs we can't get enough of. Here they are, in no particular order.
"Rain On Me" — Lady Gaga and Ariana Grande
This Italian-American excellence right here? This is why we invest in pop music. A whole moment.
"Shook" — Tkay Maidza
Rising Adelaide spitfire Tkay Maidza is shifting her gears. Get with it now, or have fun over there in the dust.
"Bad Luck" — SL
What do you get when you team the ski-masked South London rapper with Kenny on the beat? Madness, that's what.
"plastic door//" — KennyHoopla
One of the standouts on KennyHoopla's new project how will i rest in peace if i'm buried by a highway>//. It sounds like pure angst, trapped in an echo chamber.
"anthems" — Charli XCX
There comes a point, during any period of rest and relaxation, where something's gotta give. In Charli XCX's case, it erupts.
"Like this" — 박혜진 Park Hye Jin
Naneun. Oneuldo. Ireokenuneultteo. And repeat! 박혜진 Park Hye Jin makes a case to keep dancing through it all.
"Nap" — Agar Agar
That title is a red herring, the French duo make it impossible to nap through this one with effervescent production and a beckoning melody.
"The Ceiling" — Lewis Del Mar
Lewis Del Mar's first single in four years is the sound of that intense moment when the room starts spinning and the walls start caving in and despite it all, you persevere.
"Forget Me" — Lila Iké
Jamaican artist Lila Iké has had it up to here. On "Forget Me," she cuts off the deadweight with grace and eloquence.
"alley-oop" — Dijon
If Dijon hasn't melted your heart already, "alley-oop" will do the job, and swiftly.