Some of D.C.'s most iconic go-go bands paraded the city for Juneteenth
Moechella, an ongoing festival dedicated to preserving go-go culture, threw a march through D.C. to celebrate Juneteenth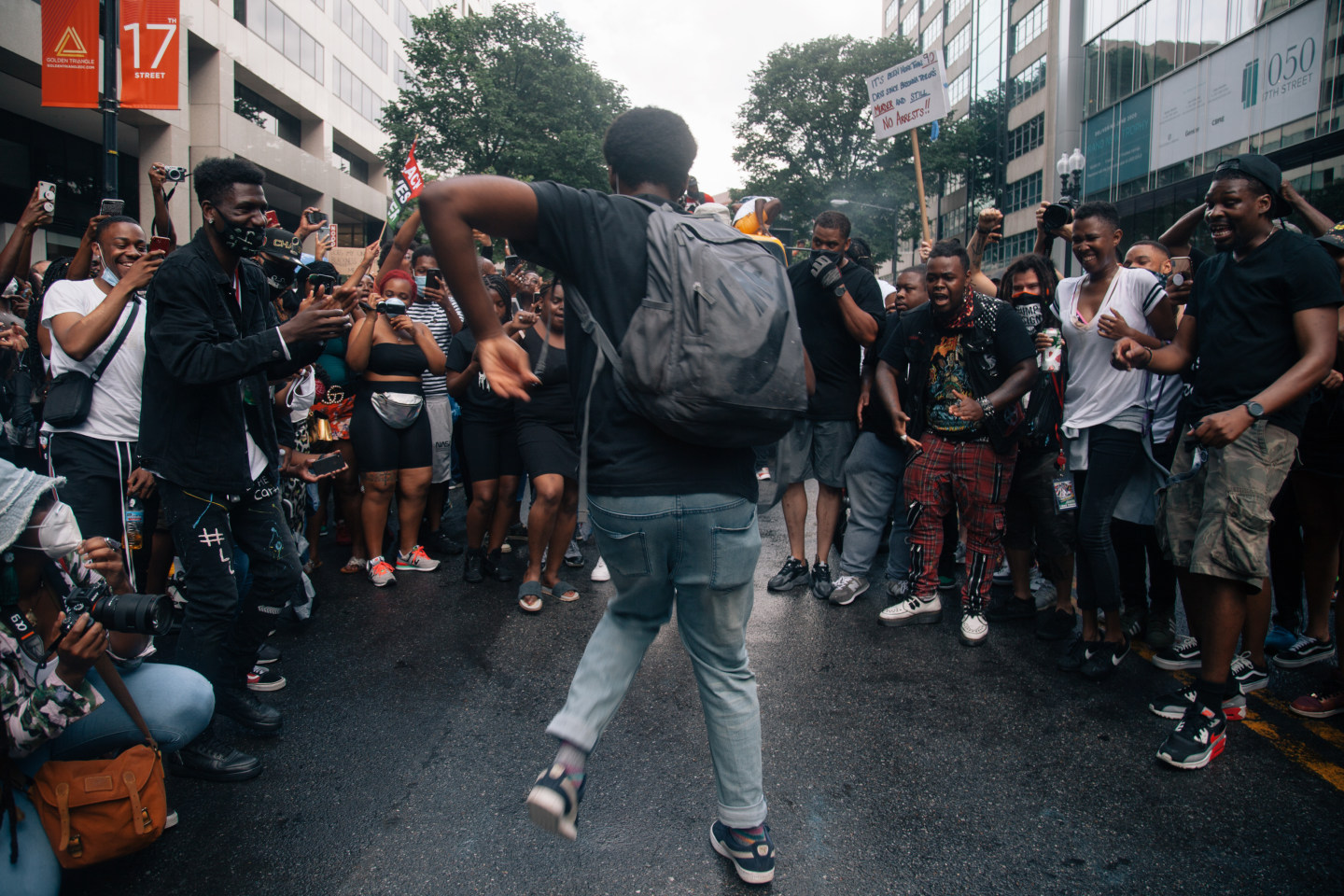 Over the past month, the U.S. has erupted with protests in every corner of the country in response to wrongful deaths of Black people at the hands of mostly white police officers. And though coverage of those demonstrations has slowed down since the first couple weeks, many cities are still going strong. Washington D.C. has gotten a significant amount of coverage for obvious reasons, and in the past few weeks, natives of the area have used The District's homegrown genre of go-go to amplify their demands for justice. Moechella, an ongoing event series that joins go-go with protest, launched last year in response to gentrifying residents of the city making complaints about the music soundtracking the streets as its done for decades. Now, the people behind Moechella have began to organize around the country's current unrest.
The event's most recent iteration came Friday in celebration of Juneteenth — a holiday established on June 19, 1865 when enslaved Africans in Galveston, Texas were informed of their freedom two years after the Confederacy lost the Civil War. On social media on days leading up to the holiday, Black Americans urged that the day should be celebrated with the same passion as July 4, if not more. From the looks of online posts over the weekend, it feels as if the energy will be sustained for some time; corporations across the country began recognizing it as a paid holiday earlier this month.
D.C. native and photographer Kyna Uwaeme captured the demonstrations, which went from the newly designated Black Lives Matter Plaza minutes away from The White House to the city's famous U St strip. See the moments below.