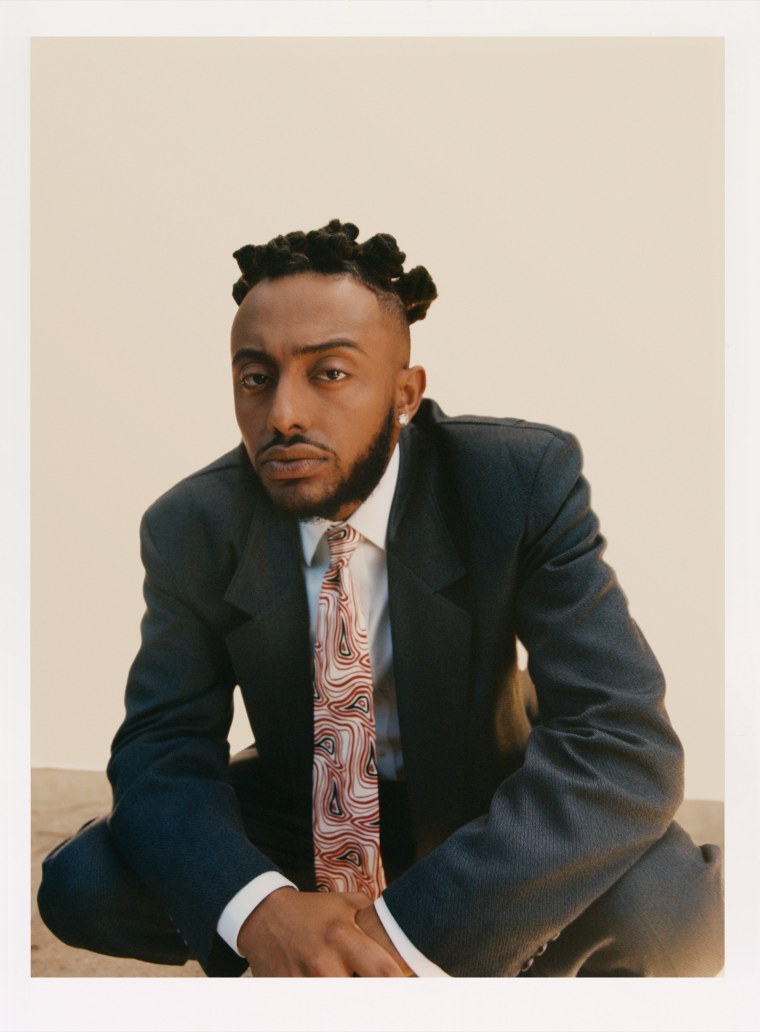 Aminé teamed up with Young Thug on his latest single "Compensating", a bouncy track that sounds like some semblance of summer. The rapper also shared details of how the single came together with Apple Music's Zane Lowe on Monday.
"I was in Toronto working with [producer] T-Minus on this song," he told Lowe, "and I put the hook together and then Minus told me he had a session with Thug and he thought that we would mesh well together. He was the one who kind of quarterbacked the whole thing."
The track is the third single from his upcoming project Limbo, following "Shimmy" and "Riri." Aminé explained the project was technically supposed to be his sophomore release after 2017's Good For You — his second studio project OnePointFive was released in 2018. "We've been working on this for like two years now and I worked on this way before OnePointFive. I put out OnePointFive just as a placeholder for people," he explained, crediting that project's release to the unexpected success of "REEL IT IN." "Like, everybody asking for an album...so I threw out a mixtape... [and it] gave me more time to work on this, to perfect this."
Limbo set to drop on August 7. Stream the song below.