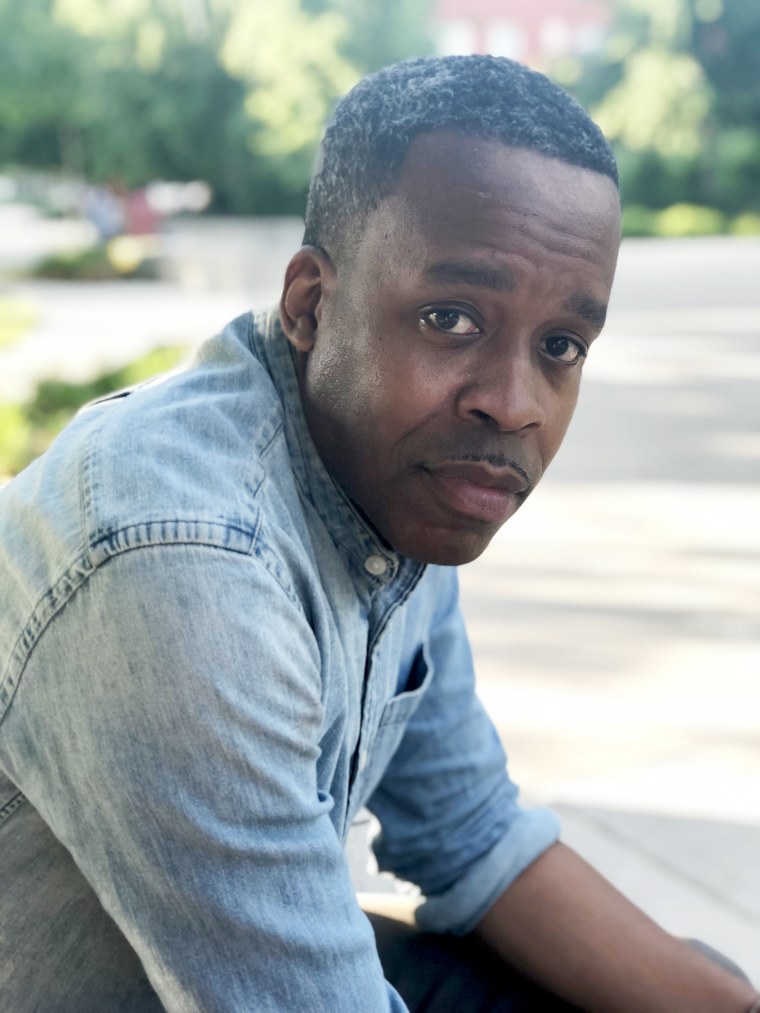 "I told my story, it made history," Drake boasts on "Crew Love," one of the first tracks on his colossal sophomore album Take Care. It's a pretty congruous flex. Everyone's got some sort of opinion on the Canadian hitmaker, but no matter what that is, you probably know his story — it's what he's been rapping about ever since he burst onto the scene in the late 2000s. So, does it need to be told again?
According to This Is Not A Drake Podcast a new six-episode series out now via the CBC, perhaps not. As its name expressly delineates, the podcast doesn't dwell on presenting listeners with what they already know about Aubrey Drake Graham. Instead, it focuses on the community-builders surrounding his success. For host Ty Harper, producers Anupa Mistry and Del Cowie, showrunner Josh Bloch and consulting producer Dalton Higgins, these were stories they'd been ready to tell for years.
"I knew that we would need Toronto's participation if we wanted to tell these stories right, but I knew the first thing people would say if they heard another deep dive into Drake would be 'look, we have decades of Toronto history alone, and artists whose legacies haven't been documented,'" Harper explains. "To put all of this energy into a Drake podcast at this point felt like it would be a smack in the face to that history."
Their solution, as exhibited across each episode, was to utilize certain facets of Drake's career as launching pads for broader conversations on Black Toronto identity, gender disparity in hip-hop, the digitalization of mixtape culture, and the fusion of R&B and hip-hop. With a ratio that Harper quantifies as roughly 5% Drake and 95% everyone else, the podcast substantiates the idea that an icon serves as a Trojan Horse for ground-level cultural shifts.
Each installment gives voice to many tiers of storytellers, from grassroots movers and shakers such as HustleGRL, the creator of Drake's first fansite, to fellow Canadian rap pioneers such as Kardinal Offishall. "Kardi had been carrying the torch for Toronto hip-hop and identity long before Drake," Harper says. "I think Drake himself would acknowledge that Kardi was one of the first to wear a strong Black Toronto identity on his sleeve, and he's obviously paid it forward since. But the point of the podcast is that Drake's greatness comes from this community."
That community extends well beyond "the 6ix," but south of the Canadian border as well. Episode two contends that the mixtape culture that spawned So Far Gone is indebted to the hustle of Philadelphia legend DJ Drama. And episode four expands on the amalgamation of rap and R&B, from distinct genres into the hybrid that Drake has utilized throughout his discography, by examining the root of that shift on Black radio in New York in the eighties — specifically focusing on the work of Queens MC Kwame — through conversations with artists such as Phonte and Dwele.
Elsewhere in the series, Harper passes the mic to Mistry to unpack the gender performance of a "Nice Guy" through the work of hip-hop feminist scholars such as Treva Lindsey and Joan Morgan. "Even if the 'nice guy' represents more of the same, it's the conversations around him… that's what's super vital," Mistry concludes. Though voiced from a different perspective, the ultimate deduction — that this kind of discourse is essential to a more holistic understanding of icons at large — remains entirely in-line with the rest of the podcast.
Harper admits that each episode marks just the tip of the iceberg of its respective subject, and that's kind of the point. "As I say at the end of the show, every single person that you hear, from the guests to the monumental moments — from Flow 93.5 to Kardi smashing his guitar, to k-Os or Mindbender — all of these are deserving of their own podcast," Harper says. Taken as a whole, the podcast delivers something that feels aligned with a core ethos of Drake's music: that we are who we are because of the community that made us, and that it's our duty to keep fighting for those stories to be told.
Listen to This Is Not A Drake Podcast now via the CBC.