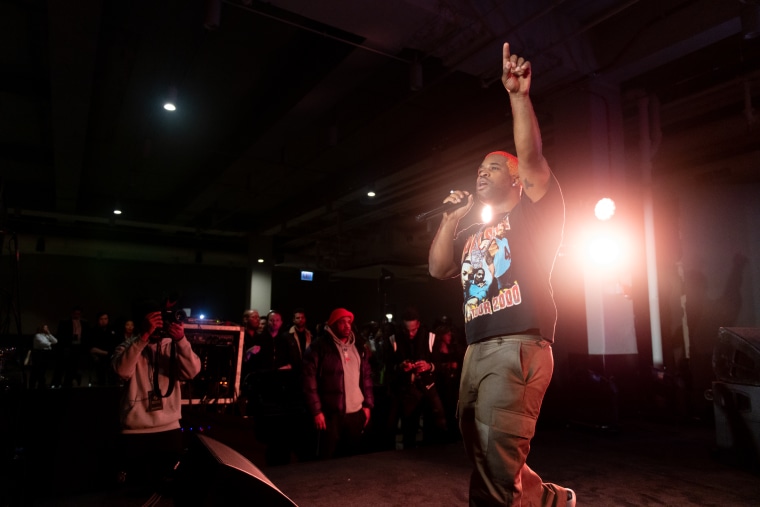 Early Wednesday morning, A$AP Nast addressed rumors that A$AP Ferg had been thrown out of A$AP Mob by the rap collective's co-founder, A$AP Illz. "THE TRAP LORD WAS NOT AND WILL NOT BE KICKED OUT OF A$AP," Nast wrote. "FALSE NEWS EVERYBODY GO HOME NOW." See his tweet below:
Rap Twitter was shaken last night by the purported social media posts from A$AP Illz. "Ferg ain't ASAP NO MORE sorry guys," Illz wrote in captions reportedly captured from his Instagram page. Illz went on to disparage Ferg's music as "trash," and share the beginnings of a text message argument with Ferg. A$AP Bari, the A$AP Mob co-founder who pled guilty to one count of sexual assault last year, backed up Illz on his own Instagram page, writing: "@asvpxillz started ASAP If It Wasn't Him It Wouldn't Have Been No ASAP Mob So [Hail] ASAP Illz."
Ferg, for his part, has not addressed the issue publically, and we've reached out for comment. It could also be possible that the entire controversy is a promotional scheme for Ferg's new songs, "Move Ya Hips" featuring Nicki Minaj and MadeInTYO, and "No Ceilings" featuring Lil Wayne and Jay Gwuapo.