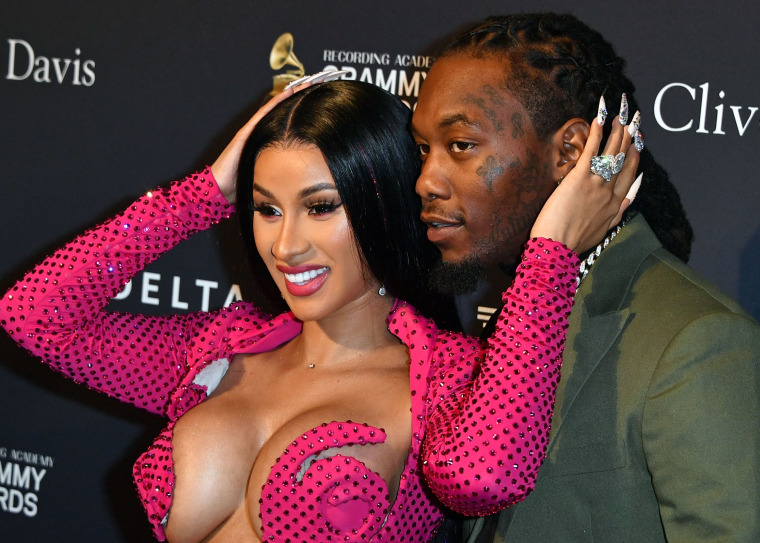 It's a love story for the ages. Cardi B and Offset have once again called off their plans to divorce. She confirmed the news in a new video, explaining that she's "just a crazy bitch."
Cardi filed for divorce last month, with a hearing set for early November. The couple reconciled sometime around Cardi's birthday weekend in Las Vegas, during which Offset surprised her with a Rolls Royce. "One day I'm happy, the next day I want to beat him the fuck up," she says in the video, acquired by TMZ. "It's really hard not to talk to your best friend, and it's really hard to have no dick. We're just really typical, two young motherfuckers who got married early, that's what we are."
After marrying in 2017, the couple briefly separated in 2018 before getting back together ahead of the release of their 2019 single, "Clout." Earlier this summer, Cardi teased that her forthcoming sophomore album will chronicle the trials that her relationship has faced, saying "it's going to have my Lemonade moments."