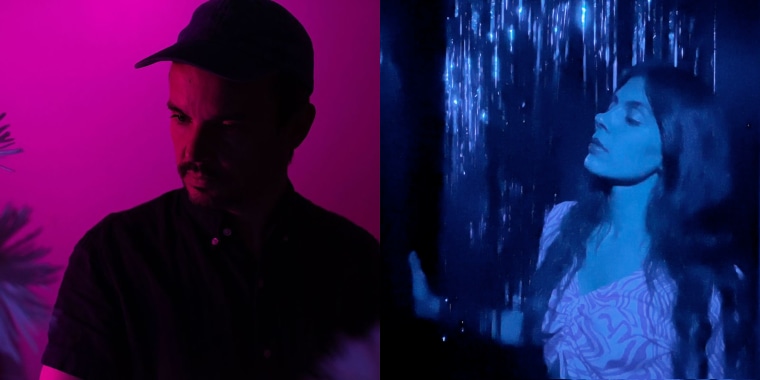 Living through a pandemic has meant that a lot of creative endeavours have been curtailed, with travel, touring, and in-person collaboration obviously affected. However, musicians have shown great resilience throughout 2020 with Mexican Summer's Looking Glass singles series an interesting case in point. Designed as a "portal for creative exploration and community to resonate through all versions of reality," the series has brought us over 30 songs already this year. Today brings the arrival of a new batch, including new music from NYC singer-songwriter Julie Byrne and experimental rapper Pink Siifu.
Speaking about her song with Jefre Cantu-Ledesma, Byrne told The FADER: "Jefre's original version of 'Love's Refrain' is a song that always felt limitless to me. When I first started writing the lyrics for the collaborative version, I would walk and listen to the song at dusk, sometimes I would walk for hours, playing it over and over again on headphones like I did with music I loved when I was a teenager.
"The walks in and of themselves had become a therapeutic process for me, a space where I would practice my aloneness. I would set out to walk a distance not for the sake of destination but to feel embodied. At this pace I sought to restore the breaks in my spirit, cast another illusion onto the pyre, feel the necessity and possibility in that, where I would turn my words over and over again in my mind until they became deliberate, where I would sometimes so clearly feel a sense of horizon breaking through me."
Pink Siifu, meanwhile, dug into his archives to bring us "Cement," a Dilla-esque ollaboration with Shungu, a hip-hop producer based in Belgium. "Me and Shungu go back like 2014/2015," he explained. "He's one of the first producers over seas that showed me love, for real. We got like four songs total in the years we've known each other and this was one we sat on for a minute. This song is like a gospel song to me. I don't even know what he sampled but the shit hit right to my core when I heard it. Reminded me of faith and picking your self up."
The latest Looking Glass update also contributions from Nappy Nina, Dougie Poole, Lucy Gooch, CMON, and more. All Bandcamp proceeds from Looking Glass goes direct to the artist or a charity of their choice.