The 100 best songs of 2020
From Phoebe Bridgers's apocalyptic visions to Bad Bunny's masterful chaos to Koffee's uplifting riddims, these were the songs that defined 2020.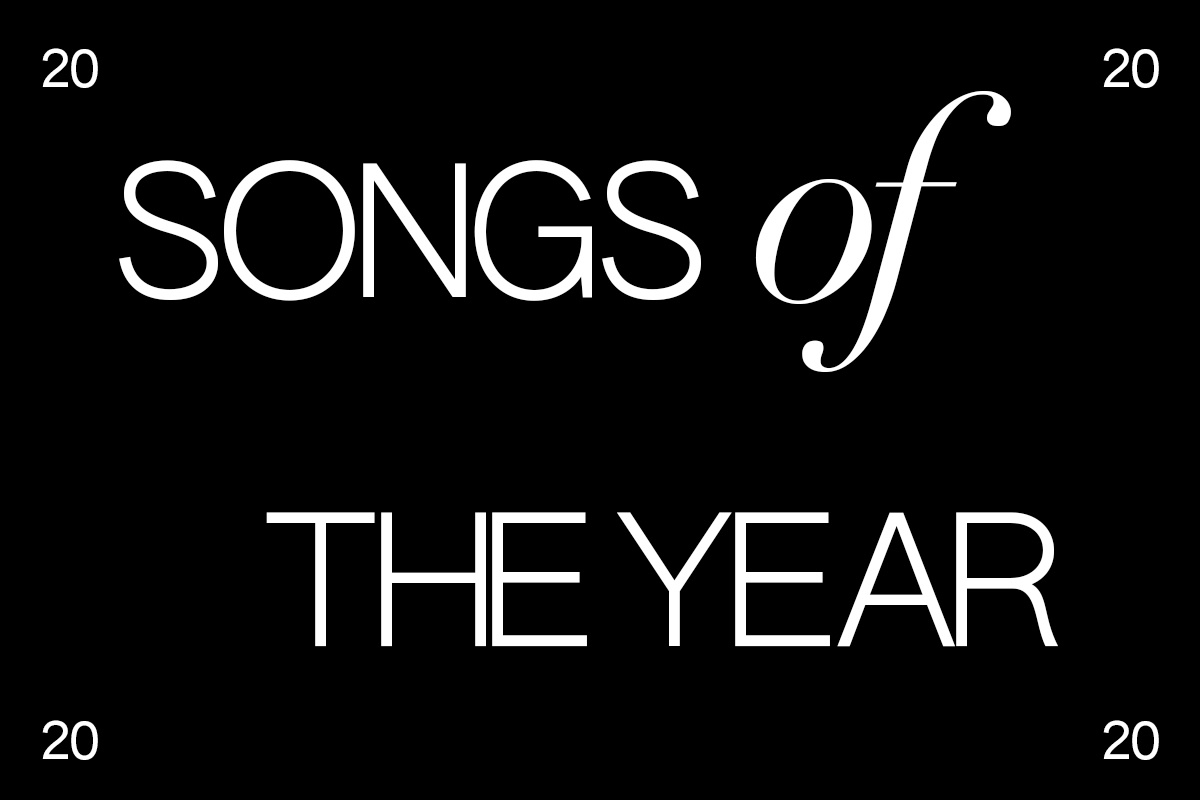 There's a 42-minute difference between the longest and shortest songs on our year-end list. Even setting aside the anomaly of Phil Elverum's album-length "Microphones in 2020," you're still left with a 14-minute difference between 15-year-old pop songwriter glaive's "Astrid" and 79-year-old Bob Dylan's "Murder Most Foul." The tissue connecting our favorite songs this year was about as thin as that which held together our favorite albums. No mood, structure, or sound took precedence. Some days called for the summery escape of Popcaan's "Chill," some for the anthemic pop of Tinashe's "Save Room For Us," some for the bliss of Mary Lattimore's "Til A Mermaid Drags You Under."
The 100 songs here, then, work as a bizarre playlist. Some of them make better sense tucked into the middle of full-length projects but plenty are standalones that made an immediate impression. That dizziness is reflected in our structure: scroll down the list and the write-ups will get longer, starting with the hooks that got stuck in our heads and spreading out from there.
If you missed our favorite albums of 2020, dig into those now. We'll be back next year, when, with luck, we can listen to this music together and share the songs we love face to face. — Alex Robert Ross, Editorial Director
99. Meet Me @ The Altar, "Garden"
"Spent your days
Glued to your telephone
And hoped that maybe you'd feel less alone."
98. Dijon, "alley-oop"
"And I would ride for you, if it's now or later
I'm your little bloodhound."
97. Eyedress, "Jealous"
"You could have anyone you want. Why would you want to be with me?"
96. Lomelda, "Hannah Sun"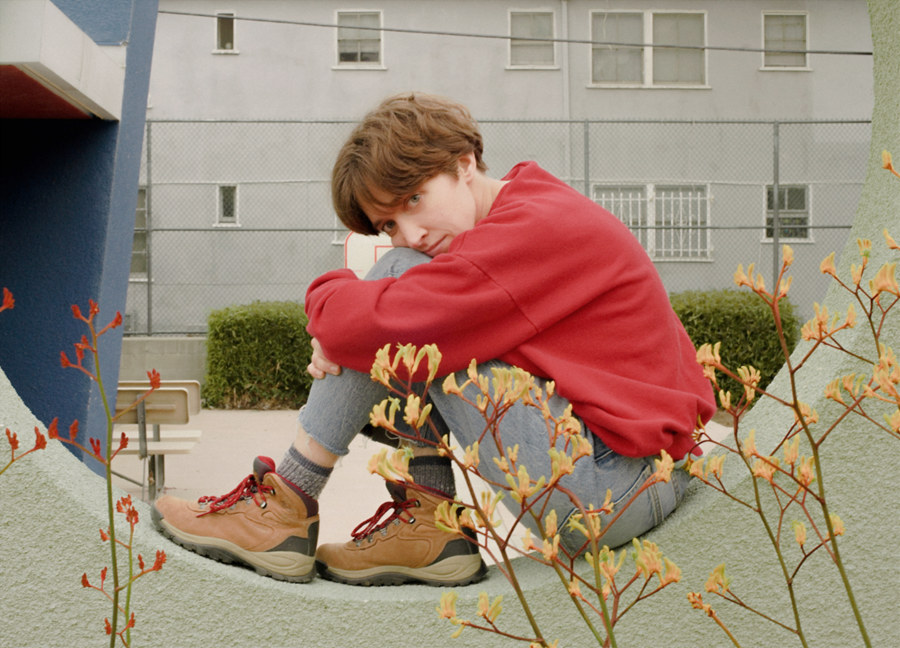 "Glad you held her, glad you held him
Glad you held me too, though I didn't know how to be closer to you."
95. Loathe, "New Faces in the Dark"
"When faces change you call our names
Freeze second frame it starts again."
94. Waxahatchee, "Fire"
"If I could love you unconditionally
I could iron out the edges of the darkest sky."

93. The Strokes, "Bad Decisions"
"Oh, makin' bad decisions
Making bad decisions with you."
92. Tora, "Vein"
"Didn't spend my youth in the comfort of my own home
Come up with excuse after excuse just to be alone."

90. Charli XCX, "forever"
"Love suicide
You and I drove for miles."
89. Whitmer Thomas, "Dumb In Love"
"Who is Wolf Blitzer and why is he old?
If there's global warming then why am I cold?"
88. Yves Tumor, "Gospel For A New Century"
"This ain't by design, girl, take it softer
You know I'm out my mind, girl."
87. Lady Gaga & Ariana Grande, "Rain on Me"
"I'd rather be dry but at least I'm alive."
86. Yung Lean, "Boylife in EU"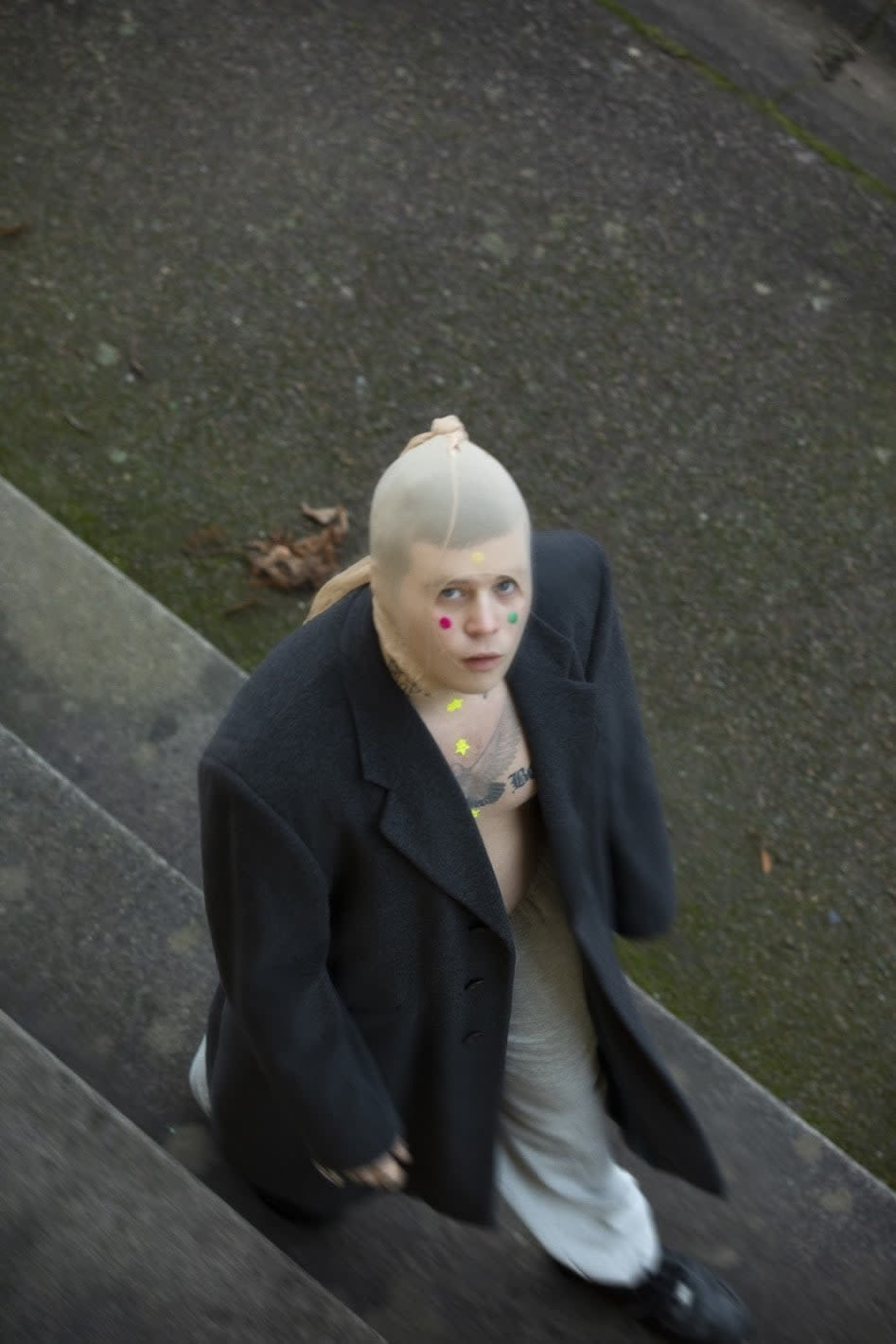 "Touch me, decompose me, heal me, don't you want to see the real me?"
85. LA Priest, "What Moves"
"What moves when you beat each other down?
What moves when you act the way you are?"
84. Destroyer, "It Just Doesn't Happen"
"You're looking good in spite of the light
And the air and the time of the night."
83. Baby Smoove, "Losing My Mind Pt 2"
"I know you feel sick, everywhere I'm the topic."
82. Mary Lattimore, "Til A Mermaid Drags You Under"
"[Sound of soul leaving human body]"
80. Dutchavelli, "Only If You Knew"
"I seen mum cry tears of joy that night
When I told her I don't sell white
(Feds asked me if I'm the man in question)
Of course I lied."
79. Special Interest, "Street Pulse Beat"
"Your pleasure is not mine to hold."
78. J Hus, "Repeat (feat. Koffee)"
"Money look pon mi, it seh 'kumbayeh,' but mi tell him deh pon my way."
77. Chloe x Halle, "Tipsy"
"You're strumming on my heartstrings, don't be dumb
If you love your little life, then don't fuck up."
76. Mura Masa, "Deal Wiv It"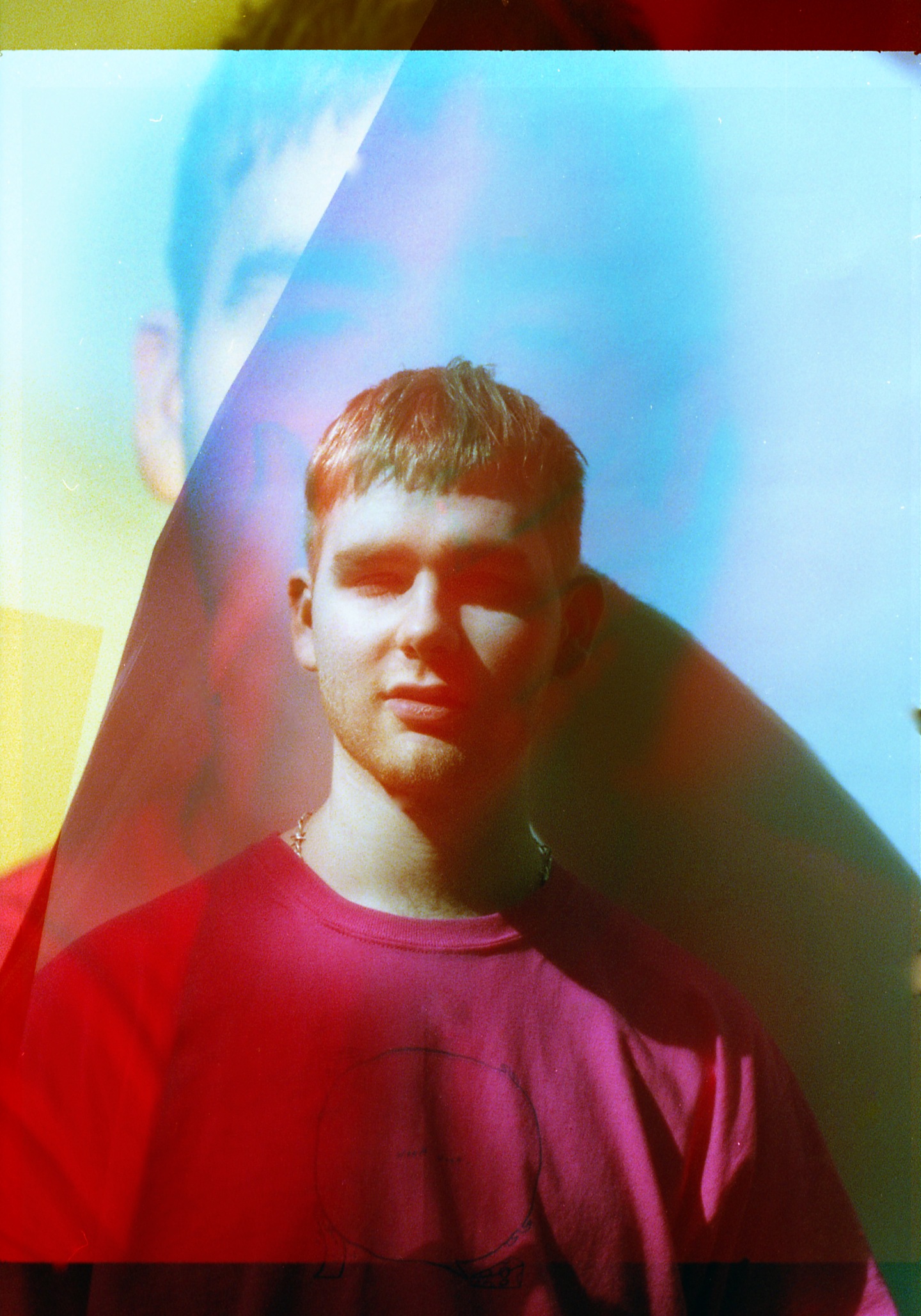 "I woke up, I slept and woke up again (Deal with it)"
75. 100 gecs, "ringtone (remix) feat. Charli XCX, Rico Nasty, Kero Kero Bonito)
"When he calls me, I go crazy
Call me with my friends, it doesn't faze me."
74. Megan Thee Stallion, "Captain Hook"
"Ay, bitch, I'm a problem nobody solvin'"
73. Planet 1999, "Party"
"I wanna party with you!"
72. Jessie Ware, "Spotlight"
"A dream is just a dream, and I don't wanna sleep tonight…"
70. Avalon Emerson, "Long-Forgotten Fairytale"
"You said, 'There's nothing to explain, in every life a little rain'
Et cetera"
69. 21 Savage & Metro Boomin, "Mr. Right Now (feat. Drake)"
"Said she wanna fuck to some SZA, wait
'Cause I used to date SZA back in '08
If you cool with it, baby, she can still play."

68. Lady Gaga, "Babylon"
"We are climbing up to Heaven, speak in languages in a BloodPop® moonlight."
67. Machel Montano, "Slow Wine (feat. Afro B)"
"Gyal, I wonder where you get that formula."

66. Flo Milli, "Weak"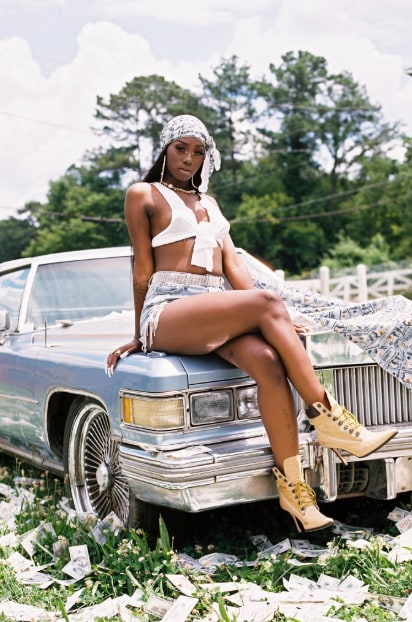 "Dennis be on my mind but that nigga don't like to listen
Maleek too fuckin' borin', he always up in his feelings."
65. Kelly Lee Owens, "Corner of My Sky (feat. John Cale)"
"The rain, the rain, the rain. Thank God, the rain."
64. Axel Boman, "Eyes Of My Mind"
"20/20 vision and walkin' round time."
63. Kllo, "Still Here"
"Do you notice I'm not going anywhere?"
62. Victoria Monet, "Moment"
"Fuck a fantasy, this your motherfuckin' moment."

60. Drug Store Romeos, "Frame Of Reference"
"I'm the best course, eat me last."
59. Jim-E Stack, "Note To Self (feat. Empress Of)"
"Sometimes we just have to fall down
Dim the lights and mute the sound."
58. Amaarae, "Fancy"
"Macarena to the money after show."

57. Christine and the Queens, "People, I've been sad"
"Prise au piège de quelque chose de fort.
Je n'ai décroché pour personne."
56. Kero Kero Bonito, "It's Bugsnax!"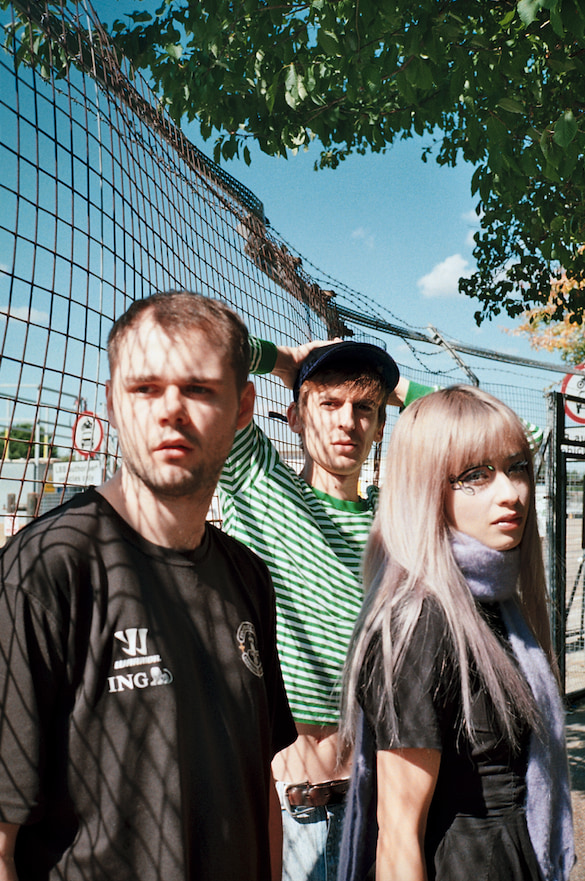 "A tasty quest to fill the hole that many feel inside their souls."
55. Tame Impala, "Breathe Deeper"
"If you think I couldn't hold my own, believe me, I can
If it ain't so awful and we're all together, I can."
54. Bad Bunny, "Yo Perro Sola"
"Te llama si te necesita
Pero por ahora está solita
Ella perrea sola."
53. Yendry, "Nena"
"Te me libren de los malos ojos
Son las estrellas las que te aconsejan."

52. Lildeath, "moment"
"Are you falling in love?
I have the feeling you are."
50. King Von feat. Polo G, "The Code"
Before his tragic death this year in Atlanta, the Chicago-born rapper King Von was emerging as one of drill's brightest stars. "The Code" is a showcase of the brutal street tales he spun, and features Polo G, another Chicago artist, whose route from drill to pop success Von would have likely followed. Over a beat led by an elegiac piano, both artists are in their element: "Rob who, take what? You tweakin," Von spits at the top of the track like the thought itself is poison. Polo's verse, pure and exquisite lyrical battery, hints at unending trauma ("He played it foul and we gave him a pass, that don't mean we won't get on your ass in the future.") The song is difficult to sit with in the wake of Von's violent death, but his passing doesn't make "The Code" any less of an essential slice of life. — Jordan Darville, News Editor

49. 100 gecs, "hand crushed by a mallet (remix) (feat. Fall Out Boy, Craig Owens, and Nicole Dollanganger)"
Less can be more, sure. But sometimes, more is more. 100 gecs have been praised and excoriated for their pop maximalism, and their kitchen-sink approach to songwriting is already inspiring a new generation. The remix of "hand crushed by a mallet" doesn't dial anything back: while the original took inspiration from Tiesto raves and debuted the distorted trap that would become central to hyperpop in 2020, the remix of "mallet" dismantles pop-punk and hardcore with the help of Fall Out Boy and Chiodos lead singer Craig Owens. It's not relentless, though: Nicole Dollanganger coos on a quiet interlude that serves to underscore the blistering frenzy of the finale. So much of 100 gecs' output leaves you confounded, and "mallet" remix is no exception. Only now, gecs have pushed that feeling to invigorating new highs. — JD

48. Oneohtrix Point Never, "No Nightmares (feat. The Weeknd)"
Daniel Lopatin's latest Oneohtrix Point Never album Magic Oneohtrix Point Never was a tribute to FM radio, and what would such a project be in 2020 without an appearance from The Weeknd? Pop giant (and co-executive producer of Magic OPN) Abel Tesfaye doesn't bring much of his chart-conquering sensibility to the track; his role in the duet with Lopatin's signature vocal cybernetics is to bring a complementary, more immediately human sound to the mix, and he's just one element in a song built from Art Of Noise-esque experimental balladry and the plush vaporwave synth magic Lopatin spearheaded. Sweet dreams truly are made of these. — JD

47. Midwife, "S.W.I.M."
Written in the wake of the death of a close friend, Madeline Johnston's sophomore album Forever filters her grief through heavenly metal gauze. She trudges through the heaviness on "S.W.I.M.," despite unspeakable exhaustion. "You know I can't swim forever," she signals through layers of reverb, "I don't want to fight the tide." Still, there's a glimmering sort of transcendence she achieves through the repetition. In the context of a year that felt ceaseless in its cruelty and darkness, "S.W.I.M." is as resolute as a constellation in the night sky. — Salvatore Maicki, Contributing Writer
46. Chloe x Halle, "Forgive Me"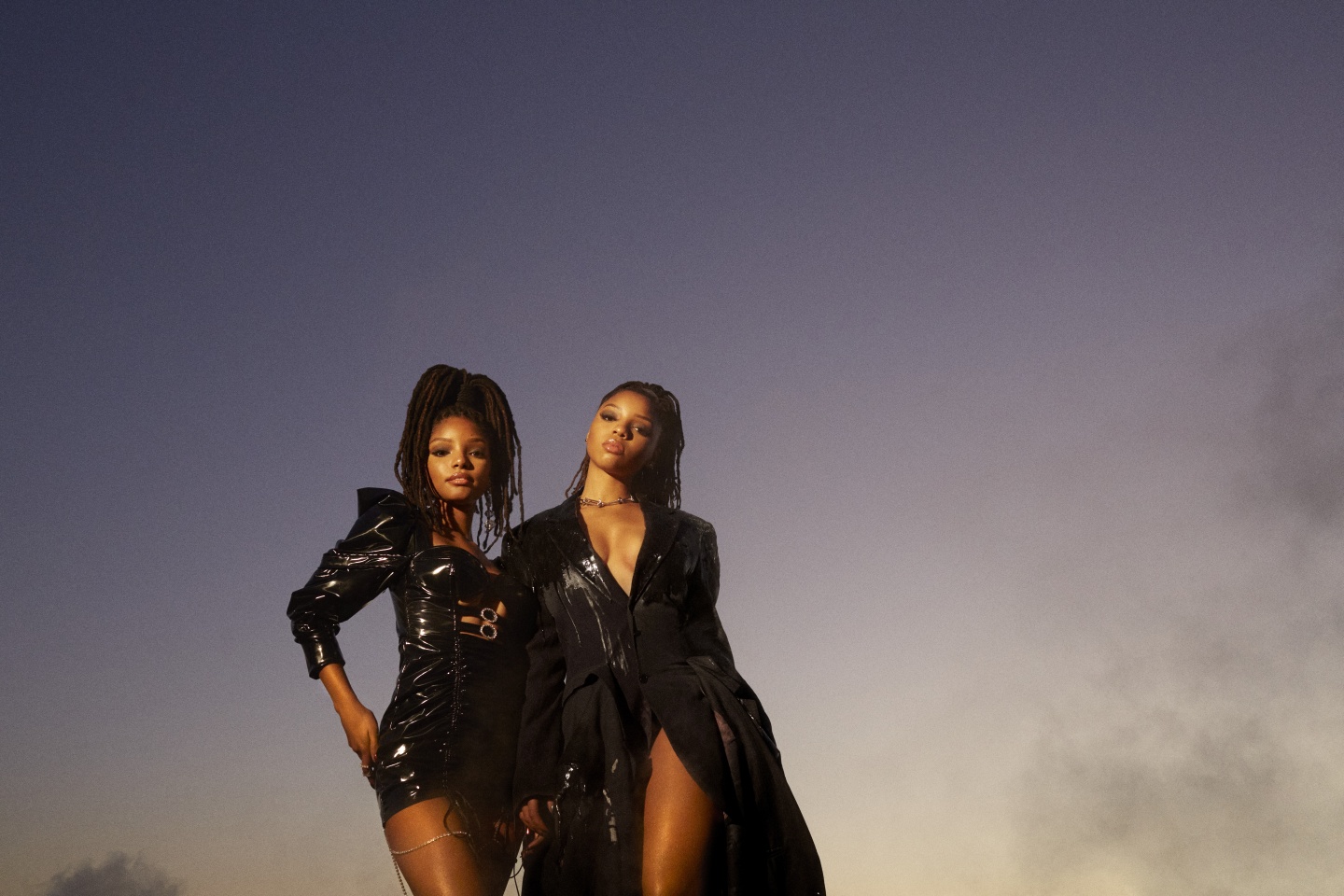 When Gen Z isn't mercilessly dragging millennials for filth on social media, they're making the perfect music to grow up to. "Don't ever ask for permission, ask for forgiveness," Chloe Bailey says over the opening notes of "Forgive Me," an impeccable mantra of newfound maturity if I've ever heard one. The sisterly duo's harmonies flutter over the song's dark, warbling production, firmly warning: "You must got me fucked up / I think I had enough." — Sajae Elder, Contributing Writer
45. Anderson .Paak, "Lockdown"
All music is a time capsule, but 20 years from now, there may not be a better picture of 2020 than Anderson .Paak's funky, visceral "Lockdown." Songs about civil unrest and revolution are nothing new, but the buzzing of a society reckoning with calls for racial justice set against the background of a global pandemic —"Little tear gas cleared the whole place out/I'll be back with the Hazmat for the next round" — is a detail .Paak won't be letting anyone forget anytime soon. — SE

44. Doja Cat, "Say So"
Doja Cat enjoyed one of 2020's biggest pop hits with a song seemingly lifted wholesale from a world of glistening mirrorballs and '70s platform shoes. Using funk guitars and a steamy rap to channel the innate romance and escapism of the dancefloor, Doja created a slinky ode to seizing romance in the moment. — David Renshaw, Contributing Writer

43. Tinashe, "Save Room For Us (Remix) (feat. MAKJ)"
The thing about desperation is that it nearly always pulsates with hope. It's that persistent 'What if?' that pushes this remix of Tinashe's 2019 collaboration with MAKJ into overdrive, the inner voice saying that the dreams weren't just dreams. "These nights don't get easier when I see you with her," Tinashe cries out, and while that may be so, the name of the game is surviving the night, and the "Save Room For Us" remix is built for that. It's the kind of dance floor anthem Tinashe was born to make, and frankly, the hit she deserves. — SM
42. food house, "thos moser"
You have to be at a pretty heightened level of dumbass brain-brokenness to really enjoy "thos moser," so no hard feelings to anyone who heard the first 30 seconds, hit stop, and just kept scrolling. This song is the sound of synapses irreparably bludgeoned out of shape by years spent in the worst corners of Tumblr, Twitter, and Reddit. In-lyric references include Caroline Polachek, 3OH!3, the 100 gecs show at NYU where tiles fell off the roof, and pissing on Zedd. It's one long, weird in-joke for Gupi and Fraxiom, the producer and vocalist who comprise food house. But in a year more psychotic and demented than most, there was comfort to be found in such aural shitposting. — Shaad D'Souza, Contributing Writer
40. Erika de Casier, "No Butterflies, No Nothing"
Erika de Casier understands how to interlace real emotional stakes into her pillowy-soft R&B. It's an innate sensibility that shaped her effortlessly cool 2019 debut Essentials into something addictive and effective. So what happens when the feelings run dry? It's a barren emotional landscape she surveys on "No Butterflies, No Nothing," her debut single on 4AD. "Won't make the same mistake again, try to force myself but I can't pretend," she resolves, peering over a bassline that plunges into cavernous depths. Even when she feels nothing at all, you feel it in your gut. — SM
39. Phoebe Bridgers, "I Know The End"
It takes a certain audacity to declare the end of the world, but Phoebe Bridgers has well and truly proven that she's got it. "I Know The End" is a sinkhole into which all the all-consuming dread of her sophomore album Punisher funnels into, leaving an uncharacteristic cavalcade of shrieking trumpets in its wake. Even more compelling than The End itself, though, is Bridgers' insistence upon chasing it, on locking her eyes on the storm and driving headfirst as "some America first rap-country song" blares on the radio. Somewhere just past the point of no return and with doom on the horizon, there's genuine deliverance. — SM
38. Liv.e, "SirLadyMakemFall"
Experimental R&B artist Liv.e's debut album Couldn't Wait To Tell You is filled with dreamy sketches that flit between musical worlds. "SirLadyMakemFall'' uses a Madlib-type beat, one that feels like it's been spinning for a lifetime, to rhapsodize about making money and new love. Every play pulls you further into a groove that feels restorative. — DR

37. Chromatics, "Famous Monsters"
Like many people, I dream of a more glamorous life, one in which I wear exotic fabrics and take town cars to gleaming, neon-lit restaurants and drink cocktails all night with my shiny-haired friends and then pick up the tab without having to transfer money first. That life will, most likely, be a dream forever, but at least I still have "Famous Monsters." Chromatics' best song in years, this is chic fantasy music, a glassy, 2 a.m. disco track over which Ruth Radelet, in her sleek deadpan, invokes the trappings of L.A. noir: "Full Moon... Palm Tree... Cigarette... Marble Mansion... Private Party... We Love Dancing... And Violence… Silhouette... Cigarette…." It's the kind of transportative mood music Johnny Jewel's band first became famous for: ludicrous, camp, and completely thrilling. — SD
36. Kacey Johansing, "I Try"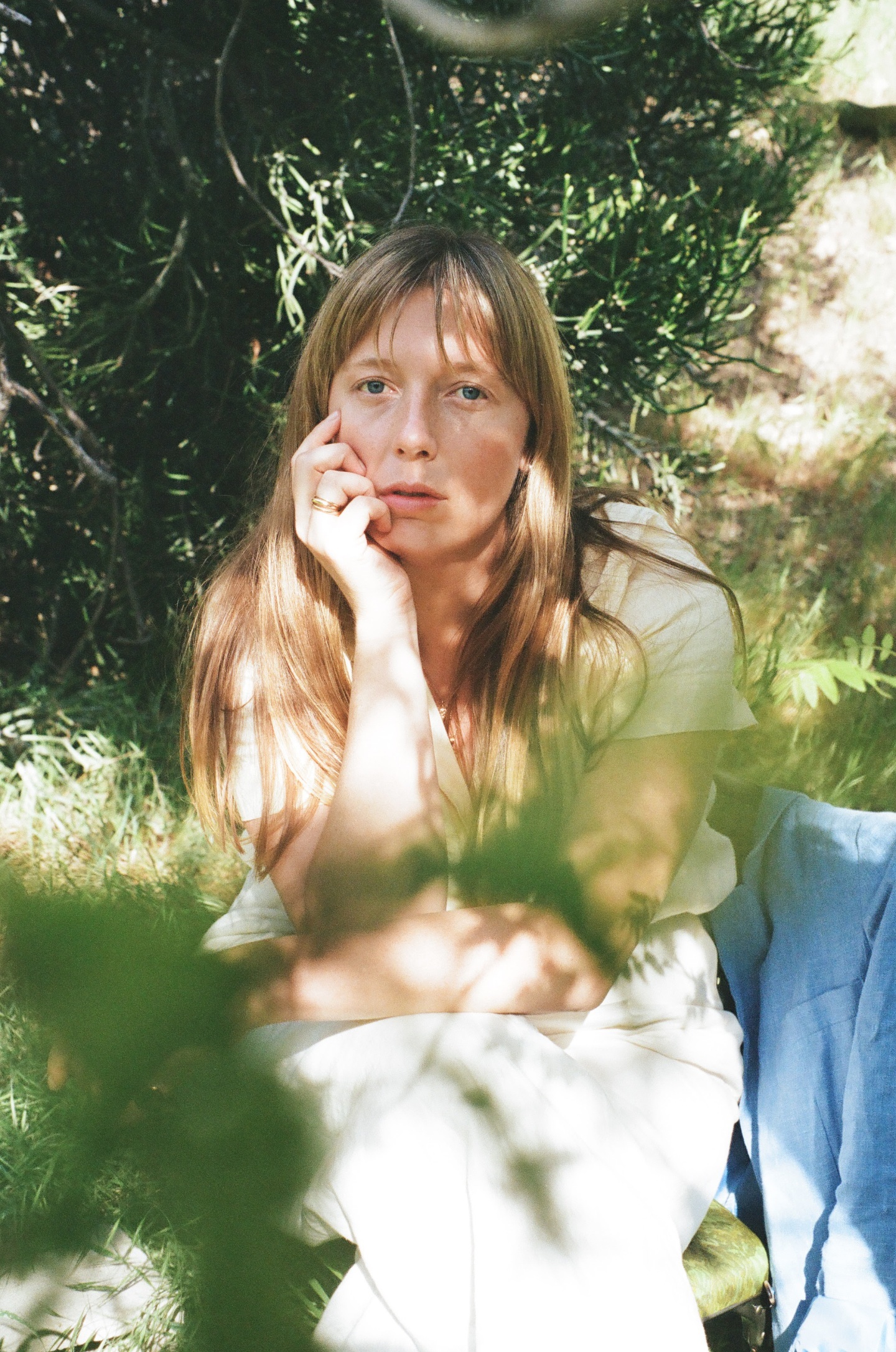 No want itches and niggles quite like the desire to be free from desire entirely; to want and need is a curse. On "I Try," the rich, sun-kissed highlight of her fourth record No Better Time, Los Angeles-based musician Kacey Johansing grapples with that ultimate, deep-seated yearning. A spiritual sibling to Joanna Newsom's "Good Intentions Paving Company" — another driving, Laurel Canyon folk song that grappled with all-consuming desire nearly exactly a decade ago — "I Try" rarely breaks a sweat, despite the existential worries of its lyrics. Instead, it luxuriates in the little things: a steady beat, a perfect harmony, some shaker, a smile-inducing lick. As the song crests, Johansing finally breaks: "What does it feel like when you've found true love? Will I know before I lose it all?" "I Try" doesn't have the answer, but that's no problem when the searching feels this good. — SD
35. Bad Bunny, "Safaera (feat. Jowell & Randy and Ñengo Flow)"
Bad Bunny's "Safaera" is an exhausting song, five minutes of relentless beat changes and callbacks, a series of stitched-together skits that seem counterintuitively to pick up power as they hurry to their conclusions. Halfway through the track, immediately after the beat from Missy Elliott's "Get Ur Freak On" has been scratched out, producers Tainy and DJ Orma drop in the Jaws theme, lifted itself from Alexis Y Fido's gargantuan 2005 single "El Tiburón." It's reverential and more than a little rooted in nostalgia, but it's cocky as well — they're powersliding at full-speed. Bad Bunny shares the mic with Jowell & Randy and Ñengo Flow, voices appearing without warning, all adding to a sense of glorious chaos that only sounds satisfying because experts are really in control. — ARR
34. Soccer Mommy, "Circle The Drain"
"Circle The Drain" vividly depicts the feeling of presenting as calm when all around you is crumbling. Over grungy guitars Sophie Allison sings about depressive episodes in front of the TV that leave her feeling like "there's a mold in my brain," offsetting her own downward spiral with disarmingly bright harmonies. — DR

33. Romy, "Lifetime"
While The xx have used pop hooks and dancefloor textures in their music more often than their gloomy reputation might suggest, never have they embraced the sense of joy found in "Lifetime." Lead singer Romy Madley-Croft takes her first steps in technicolor and the brightness suits her. "Lifetime" is an effervescent disco bop custom-built for euphoric dancefloor exultations. — DR

32. Tion Wayne, "I Dunno (feat. Stormzy and Dutchavelli)"
"I Dunno" catches three U.K. rappers and distinctly different points in their career: Stormzy is the superstar, Tion Wayne is a certified hitmaker, and Dutchavelli the hotly-tipped newcomer. Each of them has something on the line here and "I Dunno" bristles with a sense of one-upmanship that results in a track perfect for blasting out from behind tinted windows or your laptop. — DR

30. Porter Robinson, "Mirror"
As an EDM artist, Porter Robinson was heralded for his ability to generate sweeping, Miyazaki-level emotion in a genre primarily concerned with the next big drop. That skill remained as Robinson re-emerged this year as an electronic singer-songwriter in one of the great musical transformations of 2020. On "Mirror," textures as glistening and jagged as crystal merge with Robinson's ethereal vocal processings to make a musical panacea for all kinds of relationship toxicity, whether with yourself, or someone else. — JD

29. Pa Salieu and Backroad Gee, "My Family"
Pa Salieu and Backroad Gee show that blood is thicker than water on this unforgivingly tough road anthem. Neither MC holds back, spurring one another one with every thorny line as sirens blare and 808s blow up around them. Unfiltered menace. — DR
28. Off The Meds, "Karlaplan"
Somewhere between the propulsive churn of Kraftwerk, the glowing balearic pop of Sincerely Yours, and the rambling of a tedious yet infuriatingly cool musical svengali lies "Karlaplan." It doesn't make sense on paper, and that's one of the great joys of the song; its elements are inseparable, pinks and purples of a sunrise melting into one beam that illuminates the last stragglers of an all-night beachfront rave. That promise of a transportative experience is written all over "Karlaplan," a hypnotic strain of almost-ambient club music. — JD

27. India Jordan, "For You"
British producer India Jordan uses a sample of Change's 1984 R&B song "You Are My Melody" to write a love letter to the clubs where we seize the moment and redefine ourselves in the dark. Written and released pre-pandemic, Jordan unknowingly landed on a track that would help directionless ravers through a tough time. It'll be a dancefloor favorite once the doors reopen. — DR

26. The Weeknd, "Blinding Lights"
As if the summer of 2020 wasn't anxiety-inducing enough in New York City, there were also mysterious fireworks. Like, everywhere. Always. Whether or not Abel Tesfaye had any prior intel on this maddening phenomenon, the carnivalesque pyrotechnics of his VMAs performance — in which he towered above the half-empty skyscrapers of midtown Manhattan — felt like a hard-earned punctuation mark on the strangest summer in recent memory, an assurance that good things can still prevail. By that point, "Blinding Lights" was already bombastic enough to get most American families off their asses in the throes of lockdown to learn the TikTok choreography, omnipresent enough to hear it in your bodega or on your Uber driver's radio at any given moment. But watching Tesfaye lord over the city bloody nose and battalion synths in tow consecrated the song into something impossibly bigger — and proved that champions don't need Grammys. — SM
25. Eartheater, "Below The Clavicle"
Alexandra Drewchin spends much of her fourth album as Eartheater, Phoenix: Flames Are Dew Upon My Skin, digging deep into the subterranean, fiending for primal satisfaction. But not all can be easily excavated: "Below The Clavicle" fixates on what's bubbling beneath the surface, an uncomfortable truth that isn't ready to reveal itself yet. "Let's just get physical, I don't wanna talk," she shrugs as a spindly orchestra whisks around her, threatening to hack up her lyrics at one point. What is she avoiding? What are any of us avoiding? Unearthing true reckoning is exhausting work, and there's redemption in knowing that, like a diamond in bedrock, finding it can't be easy. — SM
24. Charli XCX, "anthems"
Everyone wanted to be productive during quarantine. In reality, most peoples' lockdowns probably went exactly how Charli XCX says hers did on "anthems": eat some cereal, go for a half-hearted walk, binge-watch TV, go online shopping. In a year when pandemic content resoundingly failed to meet the moment ("Imagine" video, anyone?) "anthems" felt like a salve. It's hard to overstate just how good it felt across the course of the year to hear someone else scream about how bored they were, how much they not only wanted to see their friends, but feel them too. This kind of clattering, industrial pop is often described as inhuman, but few songs this year felt more immediate and hot-blooded than "anthems." "Finally," Charli howls at the end of the song's chorus, "when it's over, we might be even closer." We'll have a new anthem, too. — SD
23. Mustafa, "Stay Alive"
If we learned anything over the past few months, it's that our very existence can be revolutionary. The grip of violence and loss can sometimes feel stifling and inevitable, but on "Stay Alive," Mustafa uses his raspy falsetto to shield those he loves. "I'll be your empire / Just stay alive," he sings tenderly over acoustic guitar, speaking a new paradigm into reality in the process. — SE
22. Grimes, "Delete Forever"
Grimes eloquently speaks to the pain of losing loved ones to drugs on a song haunted by loss. Unusually clean for an artist who tends to favor harshness over minimalism, Grimes turns to jangly acoustic guitars and emo melodies for her foray into some of her most painful memories. Casting aside any temptation to offer moral grandstanding or solipsism, "Delete Forever" is a personal story which also acts as a nuanced dedication to a generation scarred by addiction. — DR
21. Róisín Murphy, "Murphy's Law — Extended Edit"
The lead single from Róisín Murphy's Róisín Machine adds an invisible addendum to an old adage: Whatever can go wrong will go wrong, but who gives a fuck? This is arrogant, glamorous disco with a death drive, the soundtrack to any number of future drunk dials and ill-fated DM slides. In the hands of someone else, the song's narrative — that of a woman who feels she's done with her small-town romance, only to slip back into old habits — could be depressing. But for Murphy, a woman for whom "If it all goes up in flames, I will only have myself to blame" constitutes an empowering hook, mess is part of the fun. If you look good and, more importantly, feel good, a little backsliding is no problem. Make your own happy ending. — SD