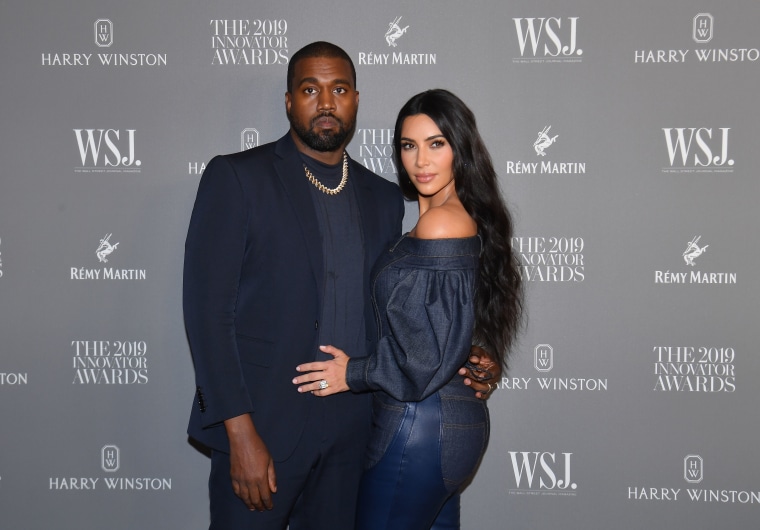 Multiple gossip blogs are reporting that Kanye West and Kim Kardashian-West are experiencing some kind of relationship tumult, with TMZ suggesting that the pair are currently in counseling in an attempt to reconcile their differences. Per the gossip site, divorce was on the cards for much of the past year, with West and Kardashian spending significant amounts of time apart. TMZ says that "there is no third party," and that West and Kardashian's difference are "neither contentious nor ugly." Despite the counseling, divorce is apparently still on the cards, and Kardashian has had celebrity divorce attorney Laura Wasser — who, according to a 2019 Vulture interview, is likely the inspiration behind Laura Dern's divorce lawyer character in Marriage Story — on retainer for years. Read TMZ's full report here.

This report from TMZ arrives counter to a widely circulated report from Page Six stating that divorce is "imminent" for the pair. Per that report, Kardashian has been seen without her wedding ring, and is seeking divorce based on the fact that West's recent endeavours, including a failed maybe-joke presidential campaign, don't align with her more "grown up" interests, including a prison reform campaign. Page Six's report also notes that Kardashian is working with Wasser, but only mentions that she has been hired recently. It also notes that West and Kardashian are attempting to come to an amicable solution around what to do over their Calabasas home, which is owned by West but based on a plot of land owned by Kardashian. Read Page Six's full report here.
2020 was a complicated year for West, with the rapper attempting to mount what was, all things considered, a disastrous "presidential campaign." The entire affair crested over the summer, when West broke down crying at a campaign rally in South Carolina while discussing abortion and made a string of widely-criticised comments implying that Harriet Tubman's contribution to anti-slavery was overstated. In the days following the rally, West began tweeting erratically, referring to Kardashian's mother Kris Jenner as "Kris Jong-Un" and suggesting he was seeking divorce from Kardashian. In response, Kardashian shared a statement on her Instagram asking for "empathy and compassion" in regards to West's behaviour due to his bipolar disorder.
The FADER has reached out to representatives for Kanye West for comment, and will update this story in the event of a response.