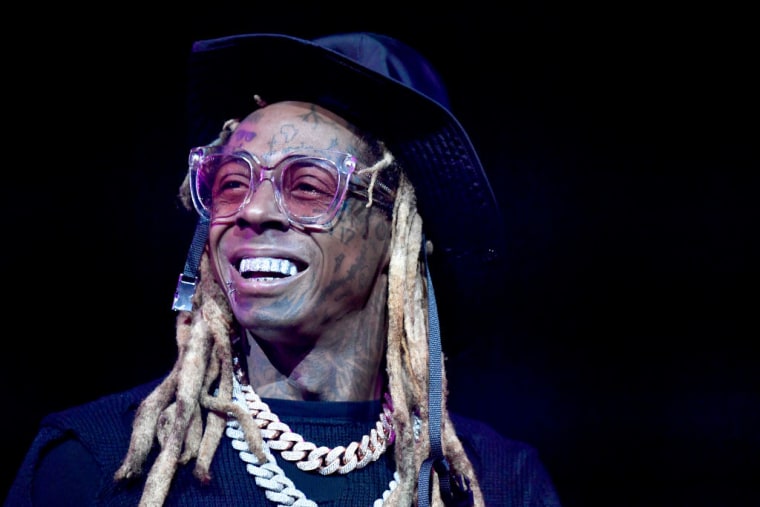 One of the last things Trump did as president was to offer a pardon to Lil Wayne, a surreal ending to a period in office often defined by its unbelievable nature. Wayne famously came out in support of Trump in 2020 and backed his "Platinum Plan" for Black people, roughly a year after he was arrested on federal weapons charges after a loaded gun was discovered on a private jet he was due to fly from Miami Opa Locka Executive Airport.
Wayne doesn't reference the pardon on new song "Ain't Got Time" but he does mention the 2019 arrest, saying "The feds they hot on us" and "they raided my private plane over a mid-tempo beat. Check out the song below.
Prior to the Trump pardon Wayne was facing up to 10 years in prison having pleaded guilty to one count of illegal possession of a firearm and ammunition by a convicted felon in December 2020. His lawyer, Bradford Cohen, has denied suggestions that Wayne's public backing of Trump was a ploy to secure his pardon.
In addition to pardoning Wayne, Trump also offered commutation to rapper Kodak Black and Death Row Records co-founder Michael "Harry-O" Harris.