Pharoah Sanders and Floating Points announce joint album Promises
The album drops on March 26.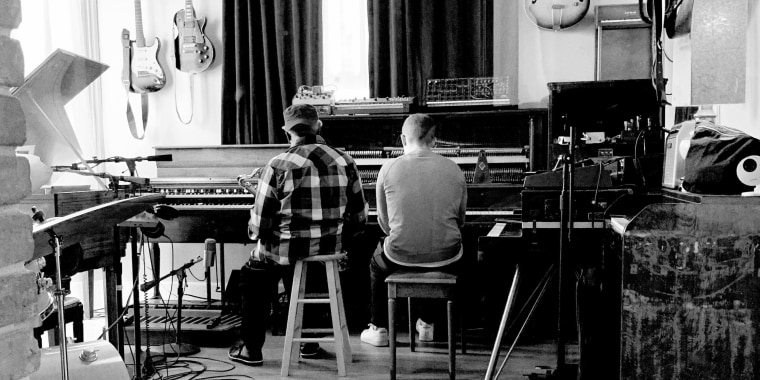 Jazz legend Pharoah Sanders has teamed up with producer Floating Points on the upcoming joint album, Promises. The nine-part project, recorded the nine-part project alongside the London Symphony Orchestra, would serve as Sanders' first new music in over 10 years. So far, they haven't shared any music from the project, instead sharing a short teaser showing the pair working together in the studio.
Back in 2019, Sanders re-recorded and released a new version of his own 1969 classic "The Creator Has a Master Plan" alongside organist Joey DeFrancesco. Floating Points shared his most recent album, Crush, back in 2019. He also provided remixes to Caribou's Suddenly tracks "Sister" and "Never Come Back."
Promises drops on March 26. Pre-order the album here and watch the album trailer below.