This is Harlecore
Danny L Harle's newest work is a sleepless cyber club fantasia. Just don't call it a debut album.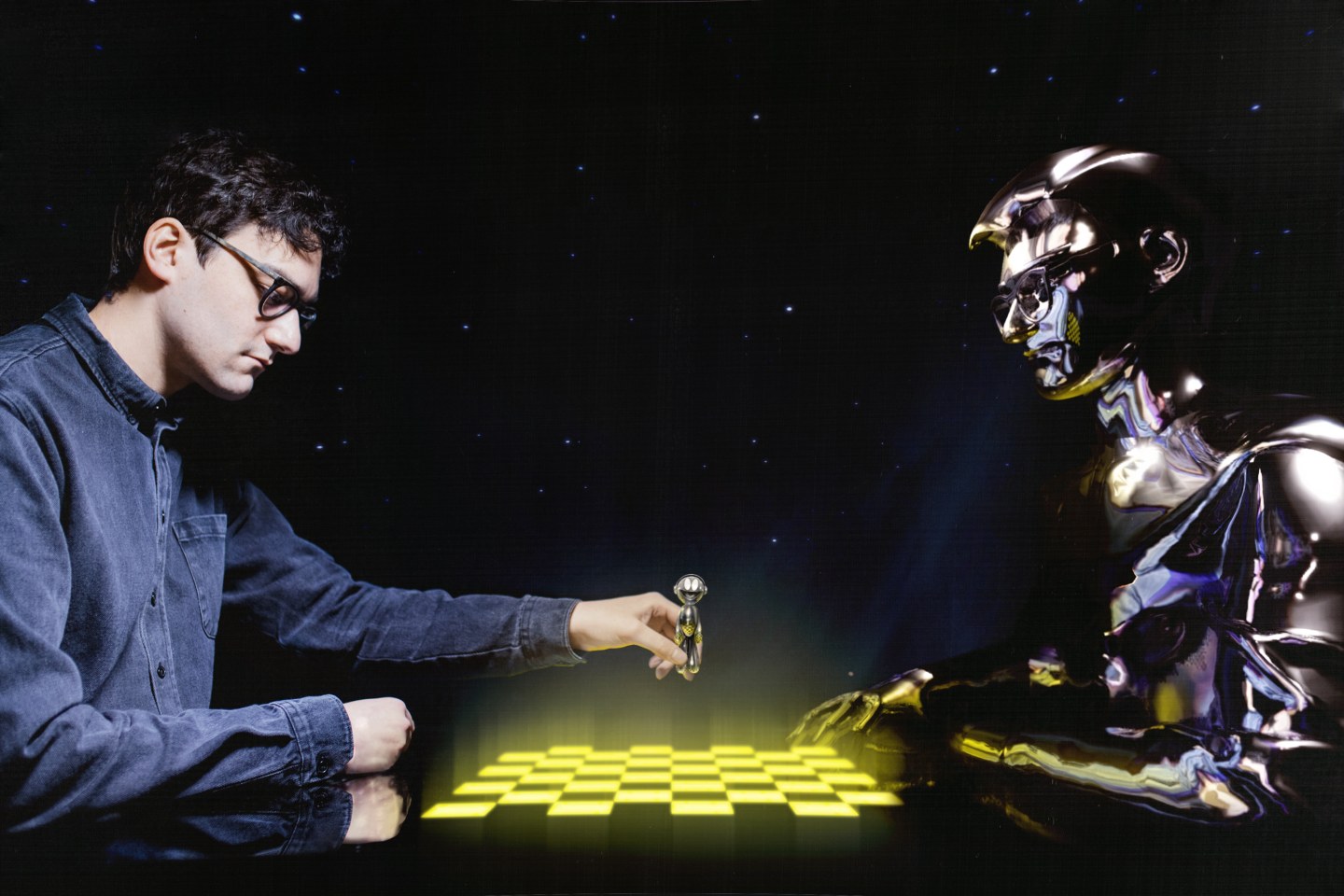 Danny L Harle can remember the first time he heard Darude's "Sandstorm" blare through someone else's headphones. "I was quite young at the time, and I thought, 'Why would you listen to dance music as headphone music? That's not what it's for.'" Only now does he realize why that seemingly insignificant observation stuck with him: "I think my sense of repulsion was actually a sense of curiosity."
Curiosity is the club drug that fuels the 31-year-old British producer's new record Harlecore, which he describes as his love letter to rave music. "It's based in this inner world: an internal, headphone situation," Harle explains of the project. "It's not about a live environment in its conception but rather a club that exists on the internet. When I came up with the idea three years ago, I was dreading introducing it to the world. It seemed so hypothetical to base a project around the idea of an online club. But now that they're everywhere, I realized I don't have to explain the concept."
Animated as a towering "temple of euphoria," Club Harlecore is a fully-rendered virtual space that opened (online) the day Harlecore dropped. Upon entering, clubgoers are met with Euphoria Stadium, where DJ Danny slings out enormous hooks and pummeling riffs to the ascending masses on tracks like lead single "On A Mountain," or "Where Are You Now". But Harle knows it takes a village to make a night, and listeners are only an elevator ride away from club enigmas DJ Mayhem, DJ Ocean, and MC Boing at any point. In his mind, they're all playing simultaneously in the name of shared transcendence.
You couldn't have found Harle in an actual club until he started DJing at them in the mid-2010s, having amassed a cult fan base through his rise as part of PC Music, the London label-collective founded by A. G. Cook in 2013. Those early sets conglomerated his progressive pop instinct with rave artifacts and turn-of-the-century Eurodance gems, particularly those relegated by history to the guilty pleasure bin, like "VengaBus'' or "Hampster Dance".
The nights were dubbed Harlecore, which in turn eventually became a catch-all phrase for the energy he was orchestrating. Harle began generating songs specifically tailored for those DJ sets, and "the music just accumulated as the nights were going on." Those songs comprise the bulk of the new album. "If it's fit for live performance, as far as I'm concerned, it's fit for release. I wanted a raw expression of how these tracks go down live."
Each second of Harlecore feels like it's bursting at the seams. Its hooks are melancholy affirmations in resilient pursuit of higher love and the infinite kiss of Eurodance. "Do you remember? We were in heaven," Georgia Twinn coos over heart-racing synths on "Do You Remember," a track evocative enough to tickle the recesses of your brain that haven't been stimulated since DJ Sammy infiltrated top 40 radio with "Heaven."

"I have quite a simple brain, and I like to hear the same thing over and over again rather than hearing the lyrics change," Harle explains. For him, a satisfactory hook tiptoes the cliff's edge without taking the plunge; it's a moment encased in its eternal search for resolution. "One could argue that these looping patterns are a kind of vision of utopia, in that they evoke this idea of order to the listener. In a world that's so chaotic, it's quite profound to be exposed to an idea where everything has its place."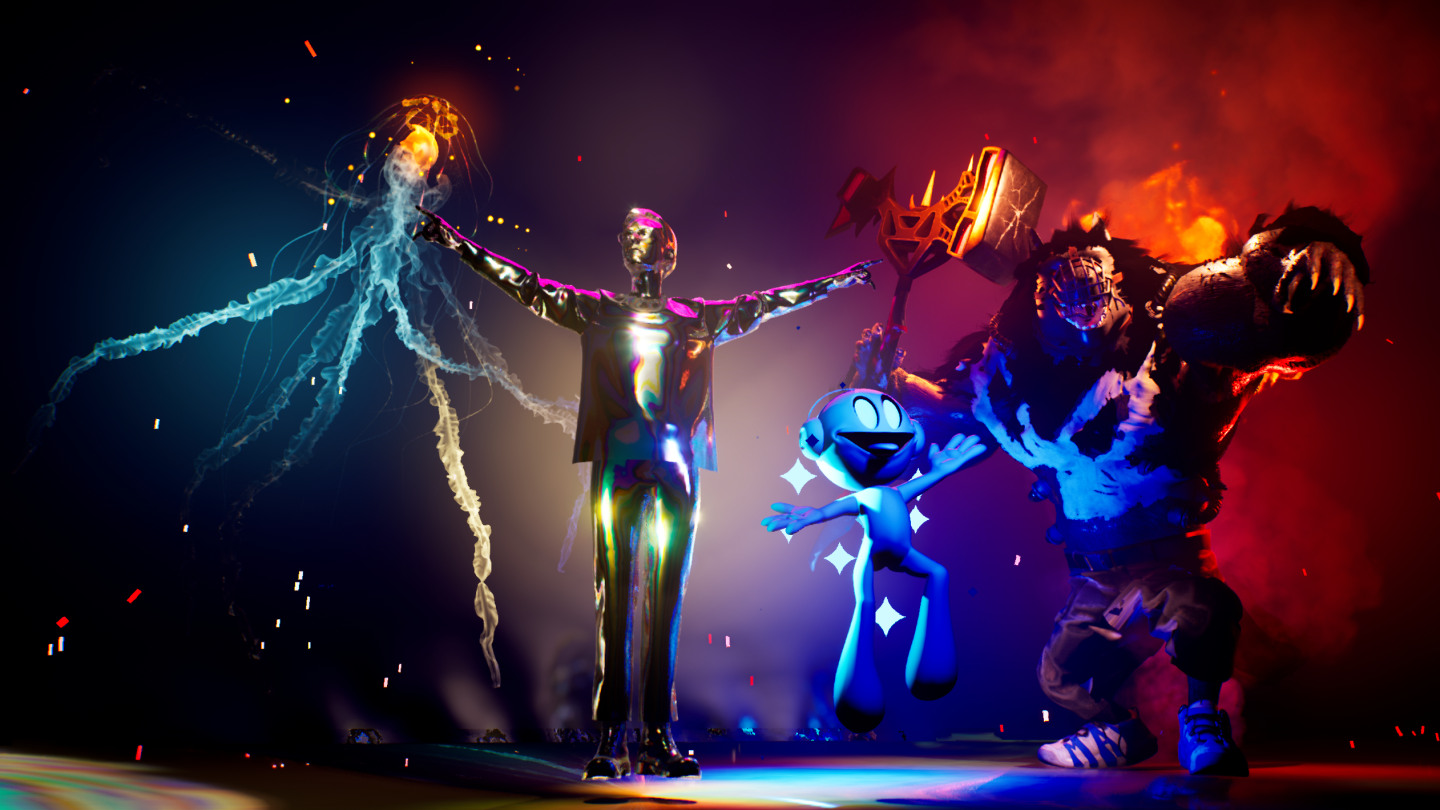 Over the course of the last half-decade, that very grip on euphoria has propelled Harle from pop disciple to a bona fide imprint on the genre, with a roster of collaborators that includes Ed Sheeran, Carly Rae Jepsen, Charli XCX, Caroline Polachek, Clairo, and Tkay Maidza. "I always fantasized about being the hired-gun producer who could come in and make anything sound amazing, but it turns out I'm the absolute opposite and can only do my own thing," Harle admits. An accidental lunch with mega-producer Max Martin, one of Harle's heroes, further confirmed this fate. "He was talking about Coldplay innovating the use of a certain type of synthesizer in their sound. I, quite cockily, said that I never considered Coldplay to have innovated anything, and everyone went quiet."
At present he's more focused on a different type of innovation. Dance music is an inherently anonymous genre, obscured by an infinite supply of coded DJ names and uncredited vocal samples. Harlecore plays with that precedent, but it's also resolute in illuminating its lineage. "I'm really hoping that through this record I can promote the artists that influenced it," he says. "They're not big or famous, but they're incredible pioneers of music that go quite unrecognized in the UK. Harlecore is trying to communicate my feeling of euphoria at listening to this music."
Consider MC Boing, the pint-sized chaos agent delivering ferociously fast demands with an insurmountable rabid grin: "Play the piano, play the piano, all day night all day night all day." Engineered by Harle and Lil Data, he immediately feels like a spiritual descendent of Crazy Frog or Eiffel 65's blue guy, but the source material is even more granular. "People used to send me this clip of a kid rapping to a real fast track in Tesco, saying 'Oh my God, it's real MC Boing!'" Harle recalls. "The thing that wasn't being understood there is that MC Boing is a mákina emcee. Mákina is not really talked about in the mainstream press, but it's an amazing musical genre that exists in north England where my father is from."
And there wouldn't be Harlecore to begin with if it wasn't for Glaswegian hardcore, specifically that of producer and DJ Scott Brown. It was a mutual fascination with Brown's knack for riffs that bonded Harle with another of his production heroes, Hudson Mohawke. "We tried making music in a session together in L.A., and we found a new style of this rave music we both loved using his enormous beast kicks and my euphoric chords," says Harle. Working together brought out Mohawke's self-proclaimed twin brother DJ Mayhem, who pounds out hectic fervor in Club Harlecore's sweat-drenched dungeon.
Many floors up, DJ Ocean hovers over her bioluminescent domain. She was born out of Harle's work with Caroline Polachek, a kinship that deepened as the two produced her 2019 album Pang together. Where that record demonstrated their cinematic pop capabilities, "Ocean's Theme" and "For So Long" exhibit the kind of wordless paeans that could only be achieved through shared intuition. "With Caroline, it was very clear that we had such similar ideas about how music should sound and such trust in each other that we established a way of working that felt effortless even before Pang," Harle says.
"At one point Caroline and I were talking about what kind of reverb to use on [Pang track] 'Parachute,'" Harle recalls. "I asked her, 'Where is this taking place?' The reverb could make it sound as though it's in a room, or in a church, or in a cave, or outside. We went with a plate reverb, an endless one that has no walls. The palace of the mind has no walls, my lord." Harlecore, much like Pang, is a carefully considered document of world-building.
"It's interesting that artists don't think from that perspective more often," Harle adds. "Where is this song being performed? They're making it sound like it's coming from a certain type of space — you have to, because it's sound — but they're not thinking about what that space is."
There's also the question of what space Harlecore will exist in once it's sliced and diced across streaming platforms, unbound from the specific framework of its tracklisting. Harle himself doesn't listen to albums, and doesn't consider this to be his debut LP, despite it ticking most boxes qualifying it as such. "That's how people view stuff, but I've never been interested in controlling that narrative," he says. "I will make a Danny L Harle album, but I can't confirm when. For now, this is Harlecore."
As for the inevitable placement on Spotify's infamous hyperpop playlist, he admits he doesn't understand what the word means, even if he's sometimes heralded as one of the microgenre's forefathers: "I don't think if a hyperpop artist wanted to work with me that I'd be able to actually do what they wanted. It's turned into a new thing and that's how culture works."
Don't take that as cynicism though. "The classic response would be to dislike the thing that comes after what you've done, because it means things have moved on. But to dislike it would be to invalidate yourself," he says. "I've listened to countless interviews with rave DJs and they all say the same thing: The scene was great when I was a big deal in it, but then the new kids came in and that music was bad. That's not something I feel at all. I'm honored and privileged to have been part of a scene to begin with."