Chucky73 stays disobedient
The young Dominican-born rapper's combination of drill and dembow is pushing him towards mainstream success on his own unruly terms.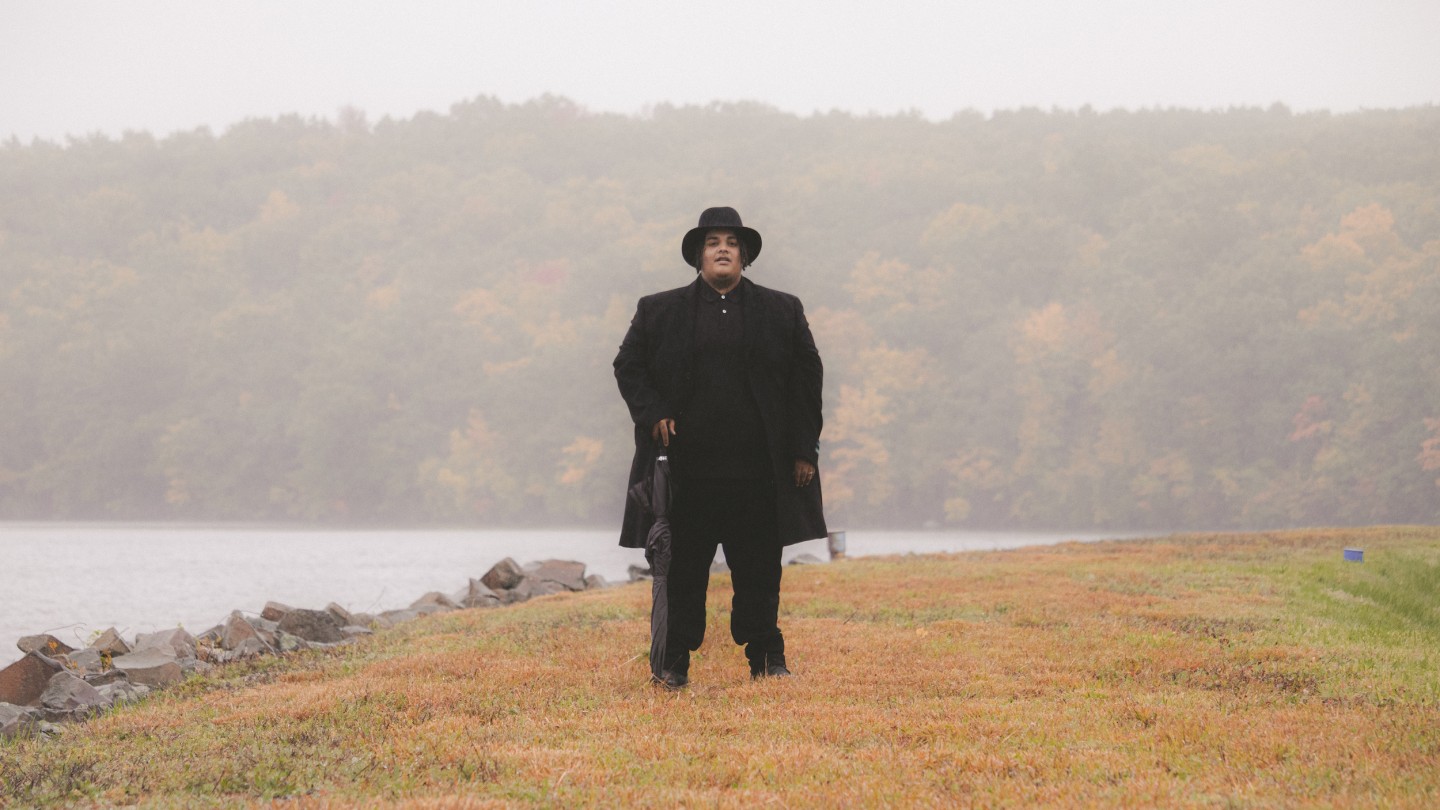 The FADER's longstanding GEN F series profiles emerging artists to know now.

"Every Dominican house has one." Chucky73 moves to the side, revealing a warm-toned oil painting of fruit hanging in a gold frame on a wall of his Bronx home. For Dominican immigrants, artwork like this — often featuring a Caribbean landscape, rural homes, or fruit — serves as a delicate reminder of home. Even over Zoom, the painting is majestic.
The 21-year-old Dominican-born rapper is in the midst of telling me about last summer, which was affected greatly by the pandemic but didn't stop his hustle. Throughout those months, he solidified collaborations and recorded in studios in Miami, Puerto Rico, and New York City, putting the final touches on his debut album, last November's De Chamaquito Siempre Cabezú — a record invoking elements of trap, baile funk and drill, and featuring an all-star cast of reggaeton veterans alongside the rising stars of Latin trap's new wave.
Cabezú is the Dominican word for someone who refuses to obey the rules, and I ask if Chucky believes he's "cabezú" in music. He replies: "I don't ask much, I just pull out what I want."
Almost immediately, his manager steps in. "He's being very modest right now. He's very hard-headed. Chucky is very independent and a huge perfectionist," he says. "Eighteen people could sit next to him and be like, 'Yo, but this was so hot,' and he'll still go with what he feels." It's this trait that enables him to create unconventional flows and work in styles that go against the grain of Latin trap's mainstream.
Inherently rooted in drugs, street life, and sex, Chucky's verses are nimble and versatile, seamlessly slotting in atop experimental styles like drill and Dominican dembow. This approach, which eschews the more sensual and romantic sounds of commercial Latin Trap, has brought him crossover success, and has led to high-profile co-signs and mainstream features on songs by Fivio Foreign ("Nili") and Rich the Kid ("Riri").
In the last two years, Chucky has gone from local Bronx underdog to an international sensation, attracting the attention of trap fanatics in Latin America and beyond. Integral to his rise is his incorporation of Dominican street codes in his music: the unapologetic, culturally specific vocabulary rooted in the barrios of the Dominican Republic. His relative success in the industry pushes back against the idea that the Spanish Caribbean dialect is incomprehensible by the rest of Latin America, an elitist and discriminatory misconception that has historically stopped many Black and non-Black Carribeans from embracing their dialect in their music.
Born Adel Mejia in La Vega, Dominican Republic, It's little surprise to see Chucky smile from ear to ear as he flaunts his Dominican art piece. Migrating to New York City at nine, he held onto much of the rap he was listening to in the Dominican Republic well into his preteen years. In adulthood, his love for artists like El Lapiz, Shelow Shaq, and Chief Keef helped him develop a taste for writing and spitting.
Alongside right-hand man Fetti031, Chucky73 leads leading label and crew Sie7etr3 (pronounced ​"siete tres," meaning '"73' in Spanish), which takes its name from the neighbourhood around Grand Concourse and E 173rd Street and has become synonymous with the joyous vibe of the youth that inhabit the area. Their brand centres this hood and its unapologetic Dominican-ness — conveyed through sharp-witted bars and festive videos usually accompanied by trippy, Y2K-influenced animations. Chucky and his crew often find themselves intentionally highlighting the bicultural reality of their lives, showcasing their hookahs, friends, and bike life in videos like "Dili'' and "Lili."
The crew's first official EP, Sie7etr3, dropped last April, and served as an informal introduction to prospective fans beyond the Bronx and the Dominican Republic. The record's ass-shaking, twerk-inducing tracks like "Brazilera" and "Colombiana" sparked international airplay in countries like Chile and Colombia. "I make trap, but I also want to make music for the women who are my fans and want to dance," Chucky says. On "Dominicana," he purposefully re-incorporates Brazilian funk influences like bells and horns, which he's used in past releases, creating an ode to Dominican women in the process.
Chucky and Fetti's trademark technique — a style defined by witty punchlines and playful wordplay — has been apparent since they dropped their first collab, "Lili", in 2018, and has only gotten more distinct on subsequent collabs, 2019's "Didi (lili part 2)" and "Fiti (lili part 3)", from De Chamaquito Siempre Cabezu. "His energy matches my energy," Chucky explains of the brotherhood and bond he has with Fetti. "Sometimes you go to the studio with an artist and might not feel that vibe," he says.
De Chamaquito Siempre Cabezu also sees Chucky engaging with new colors and textures. On "Zili", producer Jamz Turn Me Up introduces jagged violins, giving the song a chirpy, acidic bite. Puerto Rican rapper Myke Towers adds some grit to proceedings on "Zili", also featuring Fetti. Veterans Ñengo Flow and Randy Nota Loca show up, too, both heroes adapting their styles to fit into Chucky's universe.
Since the release of De Chamaquito Siempre Cabezu, Chucky has pushed his style further, releasing the acoustic guitar-led "Ranchero", and "Nube", which features swimmer-turned-comedian-turned-rapper, Eladio Carrion. The track incorporates their braggadocious, hard-edged lyricism the rappers are recognized for.
Chucky's quick rise to fame, both locally and in Latin America, is a phenomenon he's still grappling with. "I'm a young kid that came from the bottom, and it's going crazy for me. I would have never imagined that this would happen to me." The album's outro, "Desahogo," recounts his early years, the changes that come with stardom, and finds Chucky recalling those that have failed him in the past and thankful — of his fans, supporters, and, most notably, his mother's prayers: "When I didn't have a dollar for dinner, I didn't see any of y'all, just my mom," he raps. "Mother can only be one, and I will take care of mine. I'm still here, with a purpose I was born with."
As Chucky's music continues to evolve so will his influence. His stamina for putting out music, and his appetite for more, seemingly know no bounds: "I'm dropping music until people get tired of me."