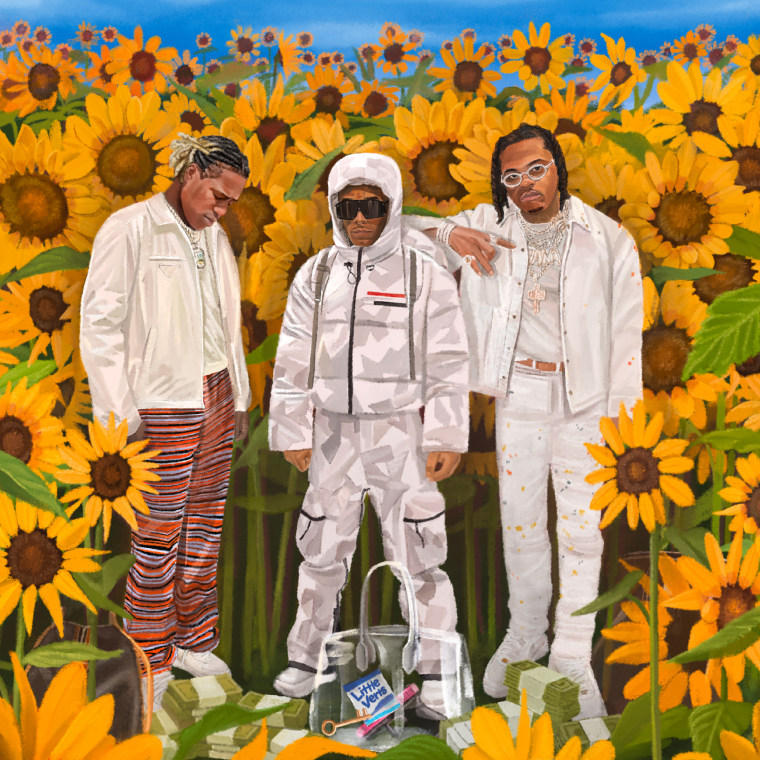 Last year, rap collective Internet Money enlisted Don Toliver, Gunna, and NAV for "Lemonade," a song that would ride massive TikTok virality to become one of 2020's biggest rap hits. Today sees the release of a sequel of sorts: Internet Money's new song "His & Hers" brings back Toliver and Gunna and recruits Lil Uzi Vert.
Speaking with Zane Lowe on Apple Music, Internet Money's Taz Taylor said he was looking to hit the same "Lemonade" vibe. "So I actually started this record right after we dropped 'Lemonade' because I seen the numbers... "Lemonade" was the first one where I was like, man, this is doing like two million streams a day. This is crazy. So at that point I was like all right, well they want me to go make the biggest records."
Listen to "His & Hers" below on Spotify.