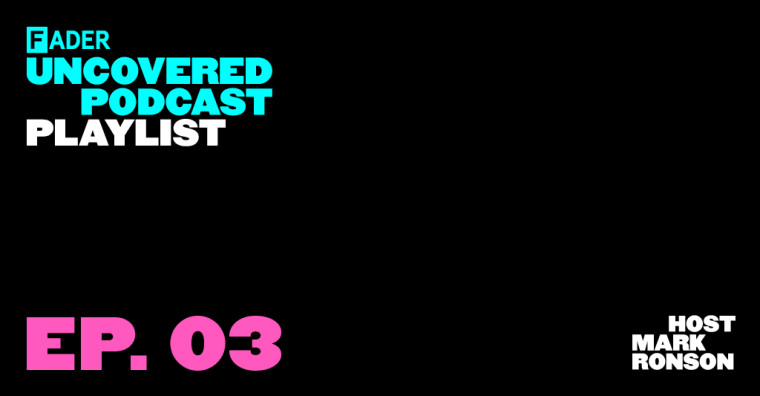 The third full episode of The FADER Uncovered, a brand new podcast series in which host Mark Ronson talks with the world's most impactful musicians, is up now and available for download wherever you listen to podcasts. This week Ronson sits down with David Byrne, the Talking Heads founder whose whose music has led the way for multiple generations of artists. Together they discussed Byrne's stunning Broadway show American Utopia plus his work with Brian Eno on 2008 album Everything That Happens Will Happen Today.
The two also bring up lots of music across the episode, referencing songs by Arcade Fire, Radiohead, Sly & The Family Stone, and many more during their conversation. To make that all easier to navigate, we've dropped it all into a 46-song playlist, which you can check out below.
Follow and subscribe to The FADER Uncovered here, check out this week's episode with Questlove here, and check back for new episodes every Monday.