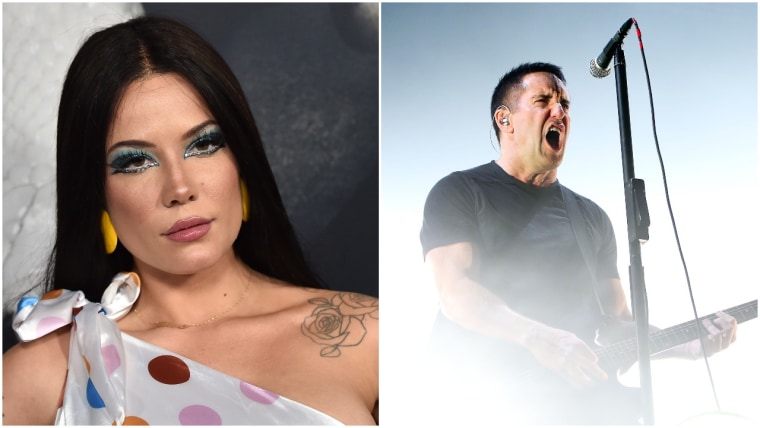 Despite considerable acclaim for their 2019 single "Nightmare," Halsey backed off from turning the industrial-rock-trap single's sound into a full-blown era. That may change in the relatively near future: on Monday, Halsey announced their upcoming fourth album If I Can't Have Love, I Want Power, produced by none other than Trent Reznor and Atticus Ross of the legendary industrial project Nine Inch Nails. Watch the trailer, complete with a snippet of new music, below.
Producing a full-blown pop artist is new territory for Reznor, who has worked on albums by Marilyn Manson and Saul Williams. Ross produced two albums by Korn (See You On The Other Side and Untitled) and Coheed and Cambria. Both are credited as co-producers on Lil Nas X's monster hit "Old Town Road" thanks to a sample of "34 Ghosts IV," an instrumental track from the 2008 album Ghosts I–IV.
Ross and Reznor began their creative partnership in 2002; their soundtrack for Pixar's 2021 animated film Soul, composed with Jon Batiste, won a Golden Globe and Academy Award. They also nabbed an Oscar for 2013's soundtrack for The Social Network and a Grammy for The Girl With The Dragon Tattoo's score.