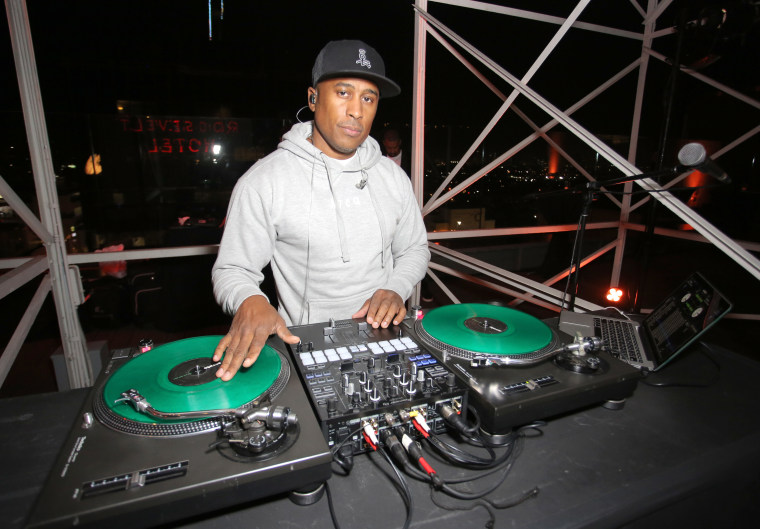 Ali Shaheed Muhammad, one of the founding members of the pioneering hip-hop group A Tribe Called Quest, is speaking out against the sale of an NFT containing the rights to 1.5% of the royalties for their first five albums.
Muhammad's statement came in response to Billboard's initial report on the NFT. The token's creator, the music royalties portal Royalty Exchange, wrote in a press release before the sale that the NFT "will enable its owner to collect sound recording royalties from the first five studio albums."
The release went on to claim that the NFT was created in partnership with A Tribe Called Quest, something Muhammad strongly denied in his July 4 statement noticed by Stereogum. "No member of A Tribe Called Quest has entered into any partnership with Royalty Exchange," he wrote. "PERIOD!"

The path to the NFT's creation began, Muhammad wrote, when A Tribe Called Quest enlisted Ed Chalpin, owner of PPX Enterprises, and Ron Skoler to oversee the band's deal with Jive Records. Unbeknownst to Muhammad and the rest of ATCQ, Chalpin added a clause to the band's contract that gave PPX Enterprises a percentage of the band's royalties on every single album in the group's five-project deal.
Upon noticing the clause during the recording of The Low End Theory, the band began a series of litigations to erase the problematic clause. Jive Records provided the resources to continue to the court battle in exchange for a sixth Tribe album; Muhammad said the band was under the impression that the band had won until he saw the Billboard report. "Apparently PPX sold their share of a settlement they made with Jive Records to an individual whom entered into a partnership with Royalty Exchange."
"Had we known this percentage of our art was out there," Muhammad concluded, "we would have bought it directly from PPX Enterprises as it should have never been sold by Jive Records." The NFT sold last week for "40.191 ETH equivalent to $84,765," Royalty Exchange said in a press statement.
Read Muhammad's full statement below. The FADER has reached out to Royalty Exchange for comment.