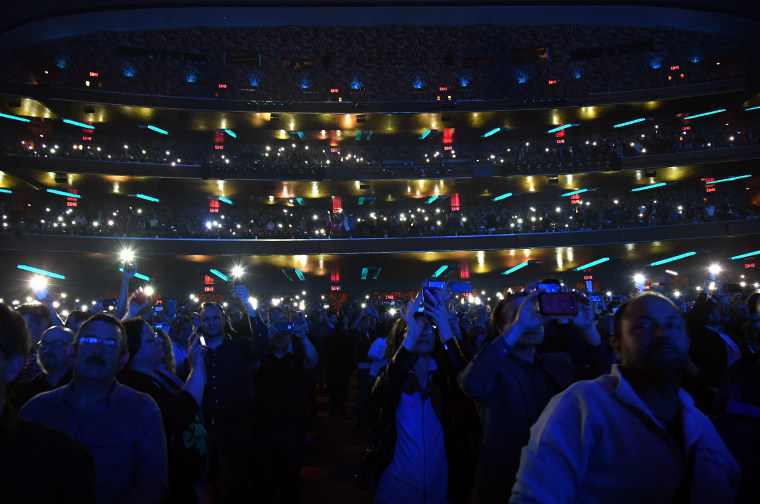 Concert attendees in New York City will be required to show proof of COVID-19 vaccination to attend all indoor shows as part of new pandemic mitigation procedures implemented on Tuesday.
Mayor Bill de Blasio announced the plan as part of the "Key To NYC Pass," which will also require New York City residents to get at least one COVID vaccination shot to work out in a gym, eat inside a restaurant, and more. New York City will be the first city in the United States to implement vaccination-based mandates on these activities. The changes will take effect on September 13.
De Blasio tied the new rules to the surging number of COVID-19 cases in the city as the Delta variant continues to spread across the United States. "Climbing this ladder is giving us more and more ability to fight back (against) the delta variant," the mayor said during a press conference. If vaccination rates do not rise, de Blasio said, he expected that further restrictions would be implemented on those without a COVID-19 vaccine.