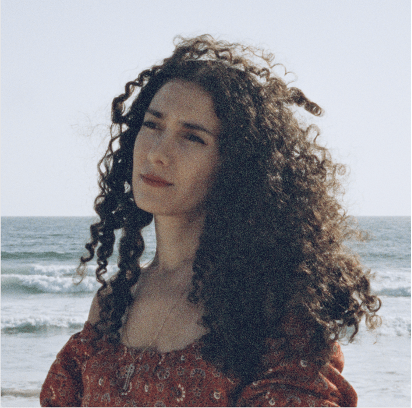 Four years ago, we name Bedouine as one of the best new artists of 2017 alongside acts like Phoebe Bridgers, Khalid, and Ozuna. Pretty solid company! After releasing Bird Songs of a Killjoy in 2019, the indie-folk musician will return this year with her new project Waysides on October 15.
"The Wave," the lead single from Waysides, is out today the album announcement. At first glance, it seems like a celebration of sweet loving surrender, but Bedouine's picturesque melodies belie a story of a soul trapped in a treacherous current. "I wrote this about the loss of a close friend," Bedouine said in a statement, "specifically the swell of emotion I try to resign myself to when thinking of her premature absence. She was someone who had an uncomplicated relationship with life and living. I often wondered 'Why her and not me?'
"I was trying to practice the things I was learning, to surrender to the fear and the grief...and the fear of grief. I haven't entirely worked through it. Writing 'The Wave' was a reminder to feel my feelings. At a time of such collective loss I imagine there are people out there that could relate. It feels cathartic to share."
Watch the karaoke-style music video for "The Wave" below.
"I wrote this about the loss of a close friend, specifically the swell of emotion I try to resign myself to when thinking of her premature absence. She was someone who had an uncomplicated relationship with life and living. I often wondered "Why her and not me?" I was trying to practice the things I was learning, to surrender to the fear and the grief...and the fear of grief. I haven't entirely worked through it. Writing "The Wave" was a reminder to feel my feelings. At a time of such collective loss I imagine there are people out there that could relate. It feels cathartic to share."