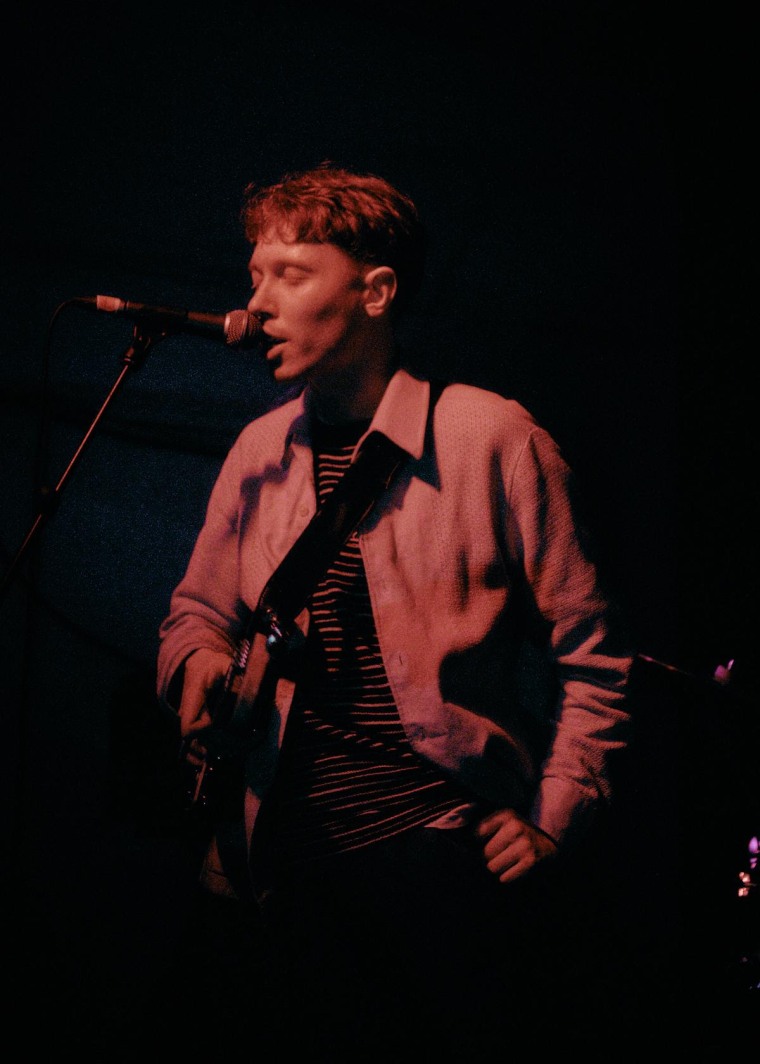 Like many people, King Krule had some plans waylaid by the global pandemic last year. In the English singer-songwriter's case, it was a tour behind his album Man Alive!, though he was able to perform a few shows in Europe before lockdown. Those gigs were recorded and collected into a live album called You Heat Me Up, You Cool Me Down, out September 10.
At 17 tracks long, the project's tracklist will feature songs from Krule's recent album as well as career-making tunes like "Baby Blue" and "Out Getting Ribs." Below is Krule's reflective statement on the album:
"Once spilt into the cheap 4 tracks and pirate software, now collosos energy redeemed into small diaphragms. Sat on toilets imagining the moment other animals would sing the very vibrations back to them. Climbing a ladder of fulfilment, that fullfills neither need or want, but in ascent maybe the organised grouping of heartbeats pounding into the universe for an hour and a half would not be better spent.
I felt comfortable for once, young and uncomfortable with a tunnel of anxiety to walk through."
The live project's announcement comes with the fearsome performance of the Man Alive! highlight "Stoned Again" which retains the original's skronky saxophone and moshed-up anxious energy. Watch it below: