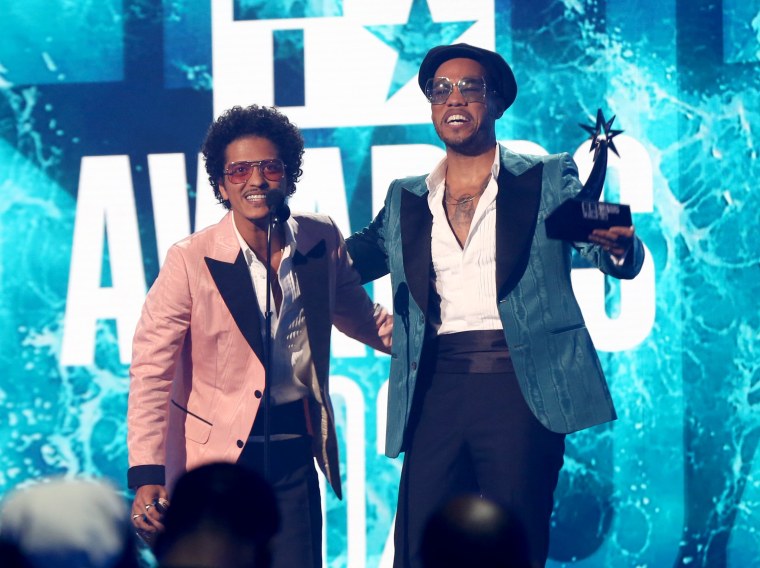 Silk Sonic, the wildly successful retro-soul pop project from Bruno Mars and Anderson .Paak, will release their debut album An Evening with Silk Sonic on November 12, 2021. That's according to tweets posted by Mars and Paak on Friday afternoon. See below:
Paak and Mars had previously set a January 2022 release date for the project. "We've got the bones of most of the album," Mars said in a Silk Sonic cover story for Rolling Stone, "so it's really about touching up parts that need a little more… Grease."
So far, Silk Sonic have shared the singles "Leave The Door Open," which peaked at No. 1 on the Billboard Hot 100, and "Skate."