Cover Story: My Morning Jacket
Revisit The FADER's 2006 interview with Jim James ahead of this week's episode of The FADER Uncovered with Mark Ronson.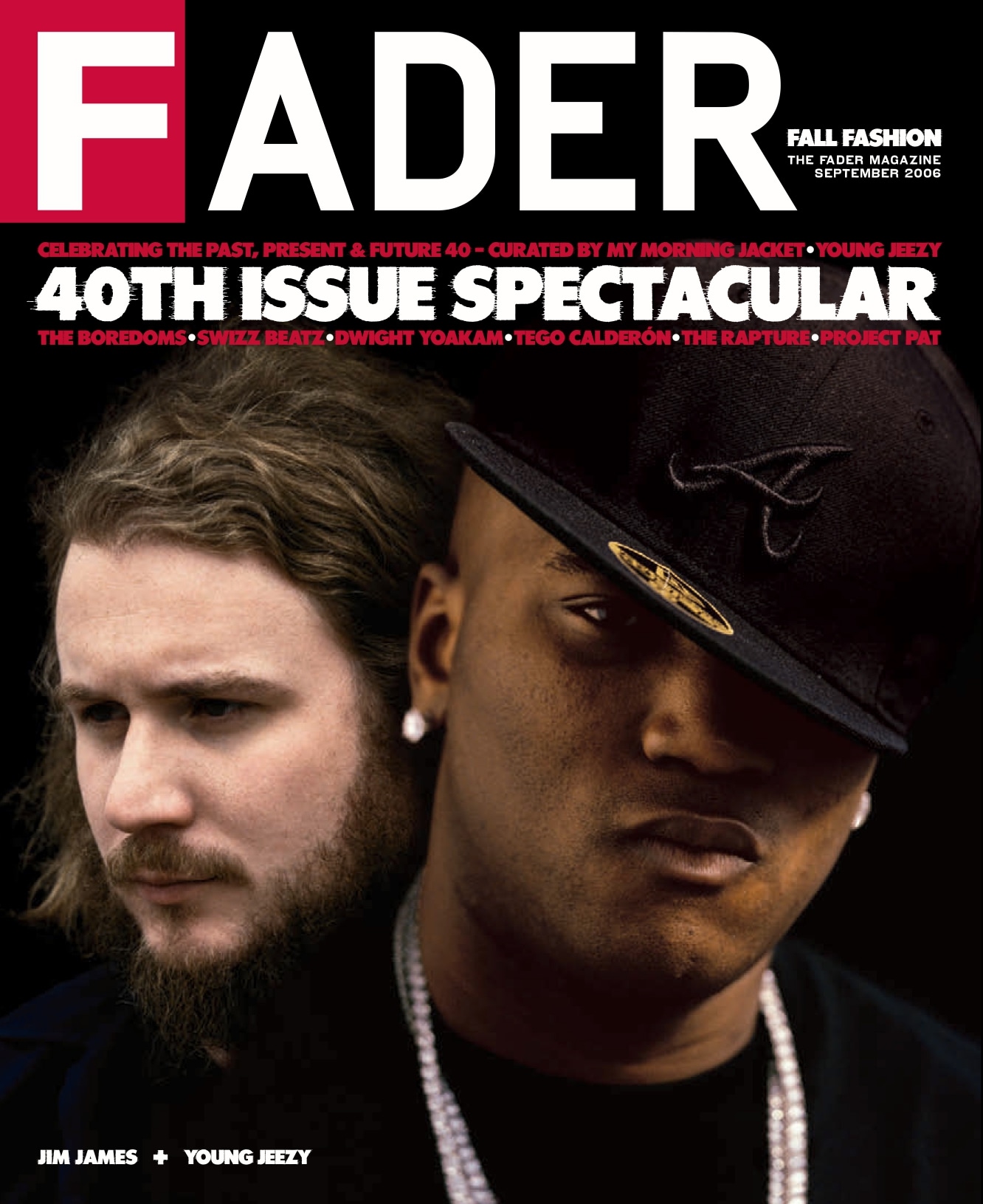 It wasn't exactly a disaster, but late last year, in the aftermath of the release of their breakthrough album Z, Jim James and his band My Morning Jacket took a couple jabs and wound up reeling just when they should have been in a position to swing harder than ever before.In the fall of 2003, the Jacket released its third album (and major label debut) It Still Moves, a collection of big rock anthems made even bigger and better by sneaky arrangements— on some songs the hook was a soaring chorus, on other songs it was a guitars-ablaze bridge, on still others it was merely a recurring mini-riff of a couple notes. The record remains a must-have, yet its production—executed by James—ever so slightly lacked the finesse of the songwriting and playing.
The follow-up album, 2005's Z, changed all that. With the guidance of James's co-producer John
Leckie and the arrival of guitarist Carl Broemel and keyboardist Bo Koster, the Jacket explored the full breadth of rock & roll's range, at one moment creating a moody cathedral of echo-space for James' unparalelled falsetto, then suddenly reducing it to rubble with tight, multi-layered lead guitar blowouts. If It Still Moves was a testament to the band's limitless potential, Z—especially sonically—was its genuine realization.
Then the trouble hit. The record was released with a computer-eating copyright protection encryption courtesy of the unwitting band's label that received a spate of bad press. Not too long afterwards, James came down with pneumonia. "All your success isn't worth anything if you're laying in a hospital bed," he says. "I was lying there for a week thinking, I just want to feel well. As long as the guys in the band are happy and we're friends and I'm not dead, it's okay."
Yet despite—or perhaps because of—those twin jolts, the band has been on an absolute tear recently. The Jacket fearlessly ricocheted through the summer festivals, a handful of TV appearances and a series of shows with the Boston Pops, emerging as a hyper- dynamic, ecstatically transcendent live rock & roll band. As if to prove it, they're releasing a double-disc live album, followed by a concert film with performances and production so seamless that they carry the band's back catalog forward to the level of Z. With James's brooding sonic vision at the fore, the Jacket has exploded bullshit 2006 industry truisms about "buzz" and resurrected ideas like momentum, patience, musicianship and the importance of an adventurous, three- dimensional live rock show. Somehow—suddenly—Jim James and the Jacket have made us believe in the forgotten, mystical, mythical power of rock.