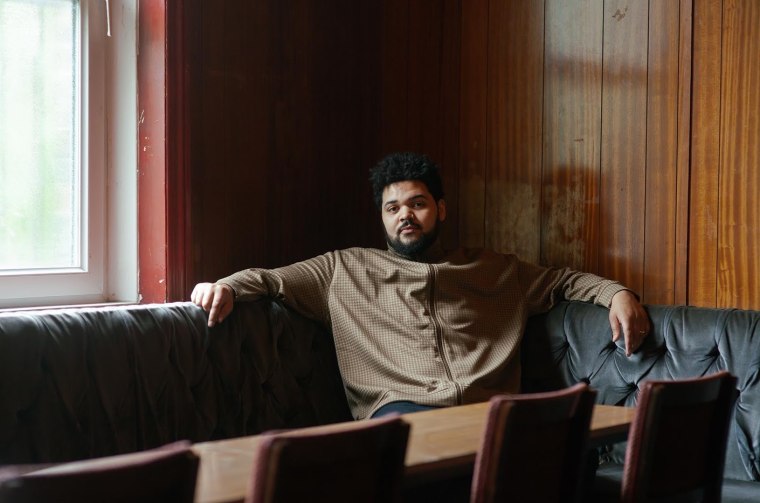 Since its formation in 2017, Paul Institute, the record label/collective of influential electronic wizards Jai and A.K. Paul, has released a string of thoroughly enjoyable singles from different underground artists. Perhaps the most consistent of the bunch has been Ruthven, the London-based ex-firefighter who creates Prince-like jams with the contours and sleekness of sports cars. Today, he's got a new single out called "Don't Keep It To Yourself."
Whereas previous Ruthven songs have stayed firmly in a danceable groove, "Don't Keep It To Yourself" finds a peaceful glow in its warm synths and stays there — the burst of energy from the guitar solo only enhances the surrounding smoothness. "'Don't Keep It To Yourself' is about your 'someone' confiding their secrets with you & you enjoying," Ruthven said in a press statement, "and perhaps being kind of spurred on by what you're hearing. Bedroom feels."
The new song, streaming below, is only the fourth we've heard from Ruthven. "Have You Decided?" from last year's Paul Institute compilation Paul Institute - Summer 2020, as well as the singles "Evil" and "Hypothalamus."