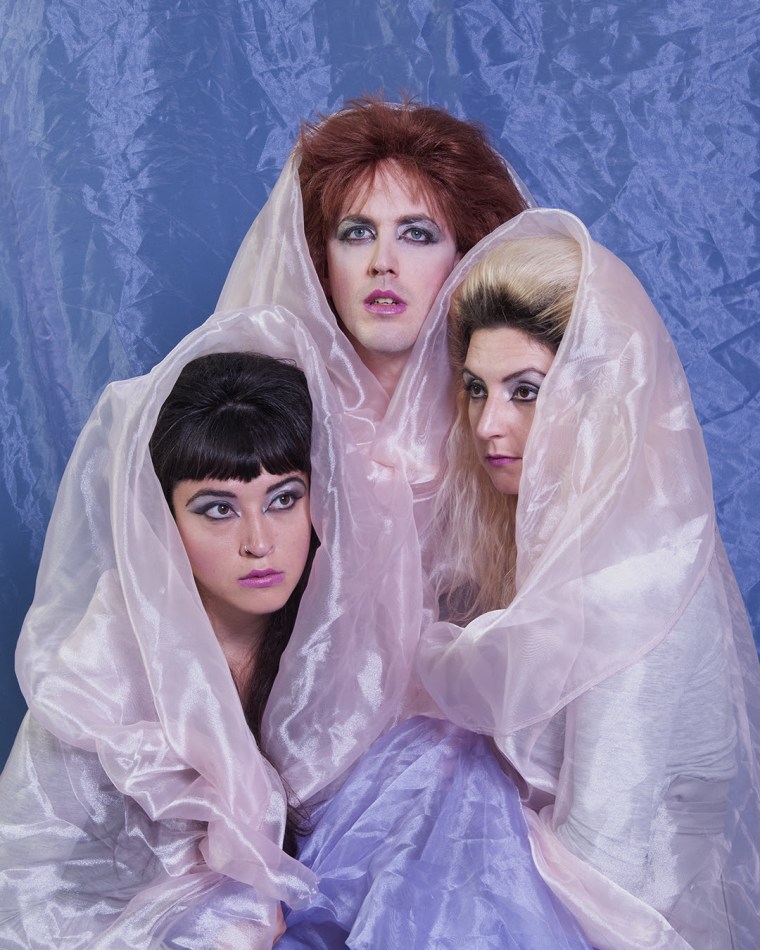 Vaudevillian homage-collage artist Alex Grelle will join forces with Macie Stewart and Sima Cunningham of indie rock duo Ohmme to perform Full Bush, a theatrical reinterpretation of Kate Bush's music, next month. The show will run December 4 and 5 at Constellation in the three artists' hometown of Chicago.
Full Bush will blend "elements of live music, dance, and striking visuals" to recreate the "incomparable magic" of Bush's work, according to the event's press release.
The show, co-created with Jesse Morgan Young, will see Ohmme grow into a six-piece group, including Emerson Hunton (Moontype), Lia Kohl (ZRL, Mocep), and Dalton Allison (Post Animal) alongside Stewart and Cunningham. Together, the ensemble cast will stitch together an album-length performance featuring new arrangements of Kate Bush classics and deep cuts alike.
Tickets will be available via this link on Friday, November 12 at 10 a.m. CST.