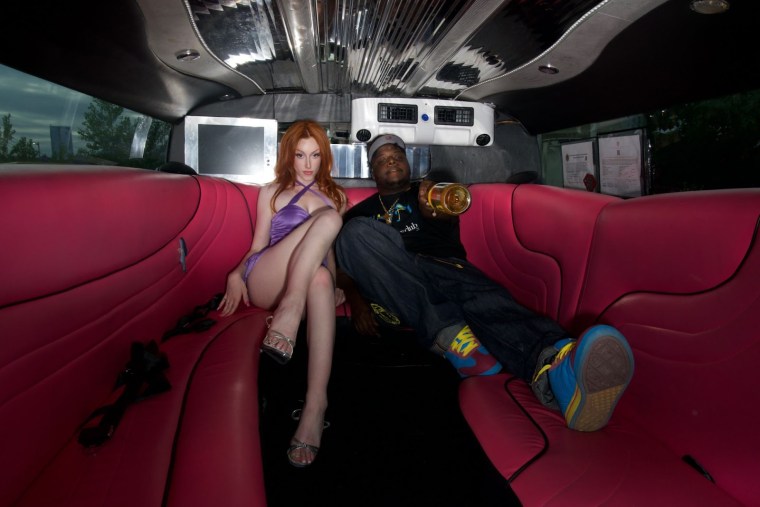 Miss Madeline has released "Popstar," the second single from her just-announced debut EP, Picture This. The track features Surf Gang's Polo Perks and comes with a y2k-inspired music video.
"Popstar" is a turn-of-the-millennium bubblegum anthem updated to fit 2021's hyperpop ethos. Miss Madeline's cocky chorus — "I'll be your sweetheart, pop star / Got you so hard, seein' stars" — is backed up by a deranged love verse from the punk goes drill rapper — "She wanna see crazy, give her babies off beginner's luck." Polo's syruppy drawl expertly complements Madeline's auto-tuned warbling.
In the video, they split time between Madeline's poster-strewn bedroom and the Bushwick intersection of Flushing Avenue and Broadway, where they dance below the elevated train tracks with a permanently closed Modell's Sporting Goods in the background before riding away in a pink stretch Hummer. Watch it below.