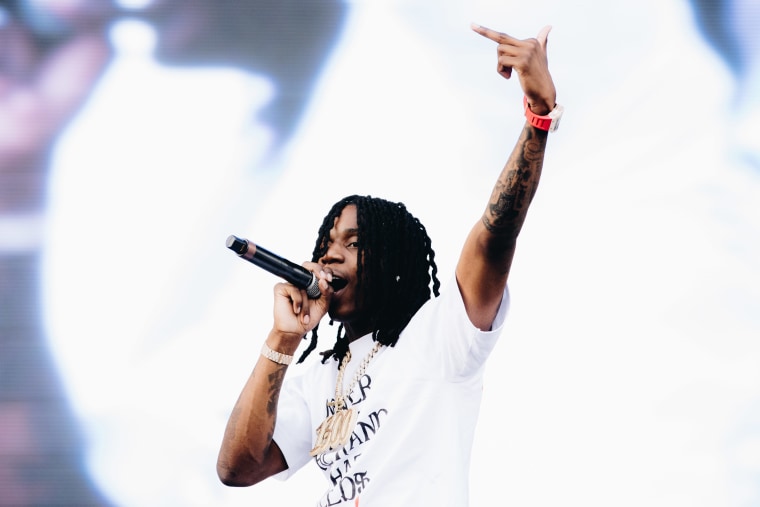 Polo G was facing three felony charges and one misdemeanor charge in Miami-Dade County until today. Early this morning, TMZ reported that county prosecutors had dropped two of his felony charges — battering a police officer and threatening a public servant — and a misdemeanor criminal mischief charge from the case against the Chicago rapper, whose legal name is Taurus Tremani Bartlett. The prosecutors also reduced his third felony charge, resisting an officer, to a misdemeanor: resisting an officer without violence.
All the charges against Bartlett stem from an early-morning traffic stop on June 12. According to tweets from his mother, Stasia Mac, multiple Miami PD cars began tailing the vehicle in which he and his younger brother (a minor) were riding after a release party for Bartlett's third studio album, Hall of Fame.
"He was a PASSENGER in a professionally licensed vehicle with security," she wrote. "He was moving smart and correctly. What more could he have done."
Bartlett was released on the same day he was arrested after posting a $19,500 bond. But on September 7, he was arrested in Los Angeles after LAPD found a concealed firearm he was allegedly carrying. He posted bond in that case as well and is slated to appear in LA County Court on January 6, 2022, which is his 23rd birthday. His next appearance in Miami-Dade Court has not yet been scheduled, according to Florida public records.
The FADER has reached out to Polo G's publicist and legal defense team for comment.