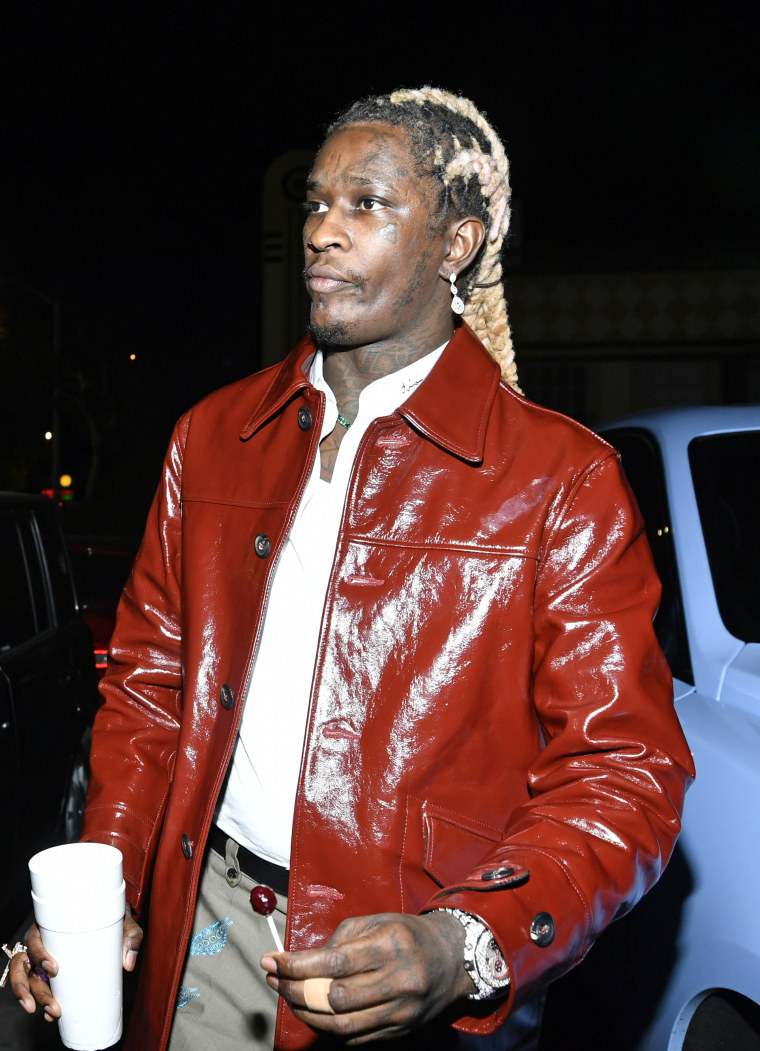 On October 14, Young Thug filed a lawsuit against JLB Peachtree Management, the firm that runs the luxury apartment complex where he lives in Atlanta, for losses he incurred after company employees failed to return a duffel bag the rapper had left in the complex's parking garage on November 1, 2020. These losses include the $2,500 Louis Vuitton bag itself, as well as $40,000 in cash, two pieces of diamond jewelry worth a combined $94,000, and a hard drive containing over 200 unreleased Thugger tracks worth an estimated $1 million, according to the initial filing made by his lawyer, Charles Hoffecker.
But JLB Peachtree has filed for dismissal, claiming Thug's "negligence and failure to exercise ordinary care" released them from any liability in the matter. The firm has admitted that one of its employees secured the bag after a resident reported that it was sitting next to the rapper's car. JLB denies, however, that it had a duty to protect the property.
Today, Hoffecker told Rolling Stone that Thug would continue to pursue legal action, adding that "the defendants' employees acted to secure the property, knew whose property it was, committed to keep the property safe in a secure location, communicated to my client they would keep the property secure, and then released the property to an unknown person."
The FADER has reached out to Mr. Hoffecker and to representatives of JLB Peachtree Management for further comment.