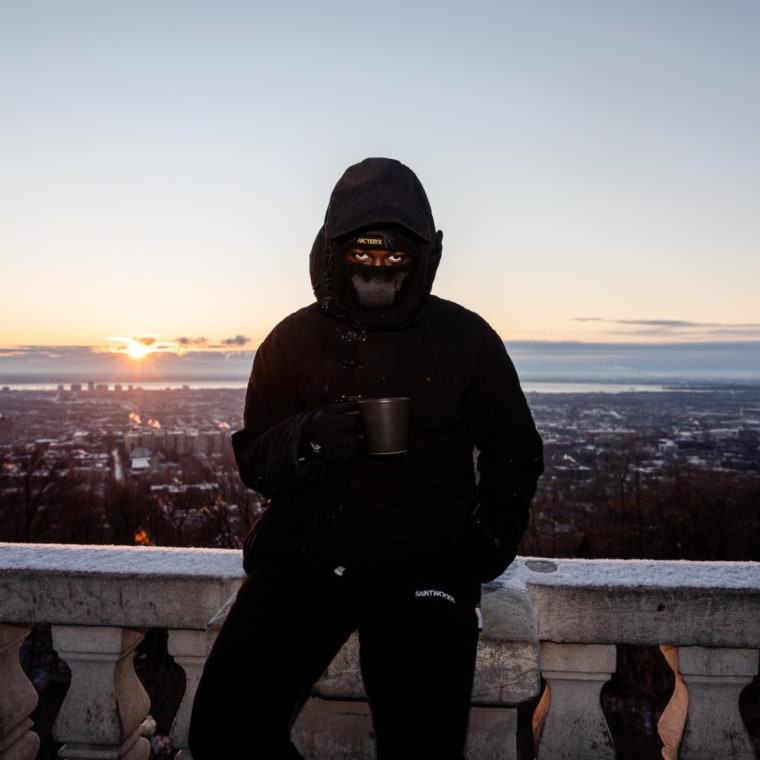 Skiifall has shared a new single titled "Break of Dawn," produced by BadBadNotGood. The song also features instrumental work from The Kount and YAMA//SATO, backing vocals from Sam I Am, and ad libs by Zibz. It comes as BadBadNotGood starts its Talk Memory tour, with Skiifall in support.
Born in St. Vincent but now based in Montreal, Skiifall hasn't released much music, but he's already made a major impression. When his debut EP, WOIIYOIE TAPES Vol. 1, dropped this summer, he shocked the world with his precocious ability to fuse disparate styles into an excitingly personal brand of hip-hop.
On "Break of Dawn," he returns to his Carribean roots, singing about a "bonfire 'pon Babylon" in the form of violence and corruption as BBNG's blissed-out beat bubbles underneath him. The dissonance between the mood of the track and its lyrical content is brought full circle in the end when he abandons his falsetto singing voice and adopts a deep, reassuring tone to speak directly to his audience. "Now, gather yourself together and just know that you are in yourself, and that's the strength that you have, this life that you live that is given, the greatest gift," he says smoothly before the beat fades out for a full minute. Listen below.