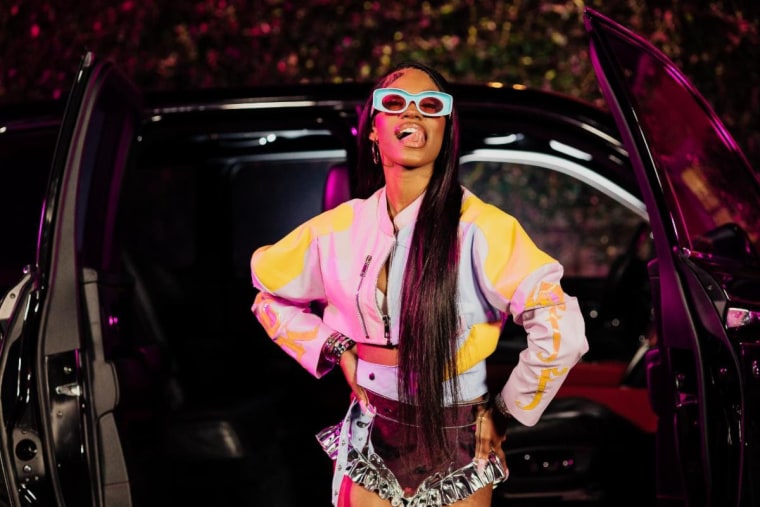 Monaleo has been outspoken about her struggles with depression and anxiety, but she's made a point in her music — and the visual world that comes with it — to exude supreme confidence. The new video for the Houston rapper's December 2021 single, "We Not Humping," is no exception.
Directed by Dell Nie and Ashley Monae, it begins with a conversation between a nosy neighbor and her clueless boyfriend, discussing the woman who's just moved in next door and is already throwing a party. After hearing music in the background of the call, the neighbor sees the boyfriend outside the woman's house and hangs up.
The party host is, of course, Monaleo, who spends the next two-and-a-half minutes dancing in front of her new house bathed in neon pink light, posing for photos against a sky-themed background, and rapping in her kitchen, where she and her friends are blending a delicious-looking smoothie. The visuals have little to do with the song, which is a rejection anthem best encapsuled by it's hook — "Put that dick up, we not humpin'" — but it's a fun ride nonetheless.
Watch the "We Not Humping" video below, and prepare for Monaleo's debut EP, due out sometime in spring 2022.