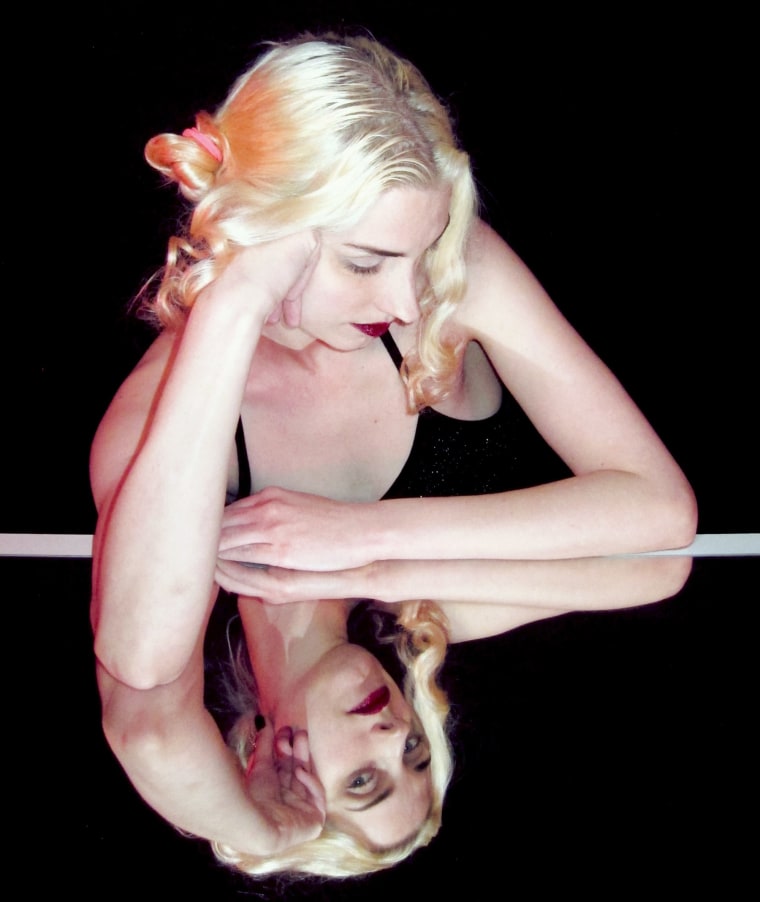 Molly Nilsson has never been one to shy away from a fight. A holistic strain of feminism has always echoed in her music, but it's never felt as direct as it does on her new album, Extreme, released on her Dark Skies Association imprint this past Saturday.
The Stockholm-born, Berlin-based synth-pop singer-songwriter's first full-length since 2018's 2020 — an album full of optomism for the start of the 21st century's third decade — Extreme was largely written in 2019 but mainly recorded during the actual 2020, which ended up going differently than she'd imagined.
In spite of the crushing blow 2020 dealt to all of humanity — but especially to the hopers and planners among us — Extreme is not a downtrodden record. In fact, it's Nilsson's most upbeat, defiant project to date. "It's me / Versus the black hole at the center of the galaxy," she sings to start album opener "Absolute Power." Black holes are generally believed to be difficult forces to battle, but Nilsson seems confident in her chances of winning: "Get ready for the fight of the century."
Nilsson never flags in her enthusiasm as the album progresses, picking up Springsteen's mantle of earnest rebel music and wearing it with pride. Over the most rock 'n' roll instrumentals of her career, she takes on the patriarchy ("Earth Girls"), the music industry ("Success"), and a laundry list of other bullies, both abstract and literal. Closer "Pompeii" is a happy-sad classic, but though its triumphant instrumental underscores lyrics about a love lost to lockdown, the dissonance isn't depressing. Rather, it's a rallying cry for resilience in the face of impossible odds.
Stream Extreme in full below.