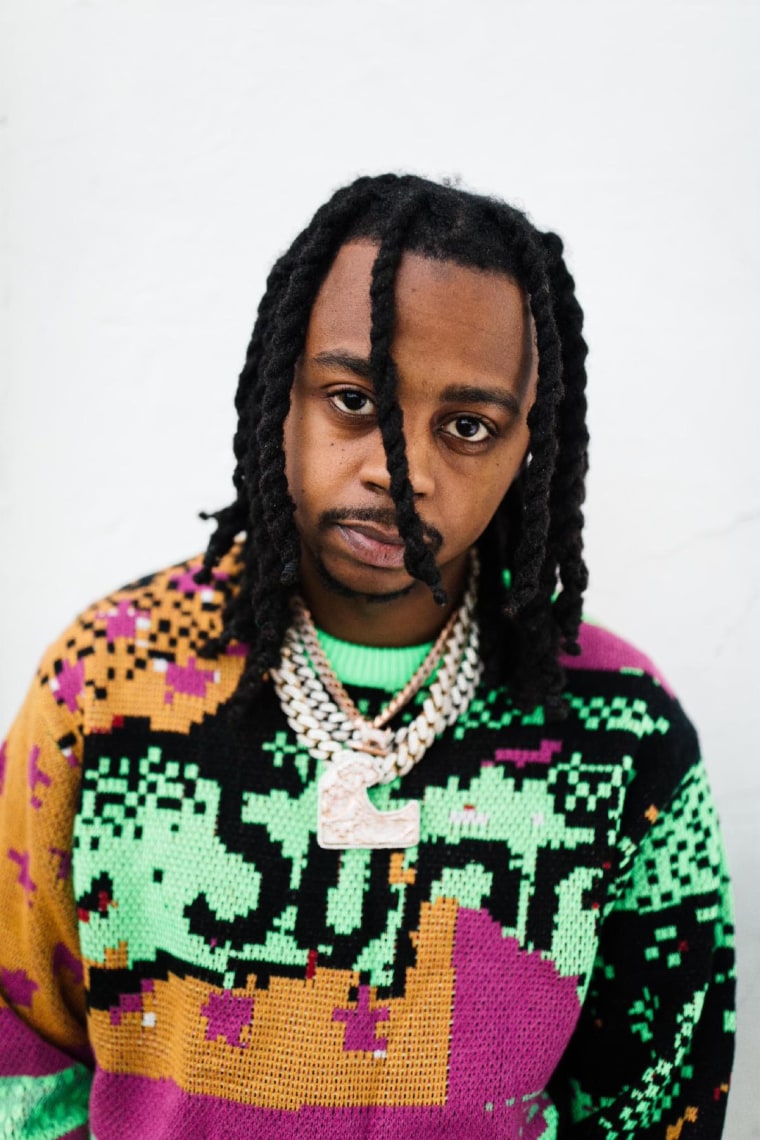 Babyface Ray has shared the full, stacked lineup of producers and guest performers for his forthcoming album, FACE, out this Friday on Wavy Gang and EMPIRE. The record will feature bars from Pusha T, Yung Lean, Icewear Vezzo, Wiz Khalifa, G Herbo, 42 Dugg, and Landstrip Chip, and beats from 808 Mafia, Esco, and more.
Along with the album details, the Detroit rapper dropped a new track titled "Sincerely Face" today, pairing his relentless rhymes with a woozy piano beat from Flea Diamonds. Its video finds Ray rapping onstage, in the studio, on the roof of a parking garage, and in the sideview mirror of Range Rover that changes colors from black to white and back.
See the song's visual treatment and the album's full tracklist below.
FACE tracklist
1. My Thoughts 3/ Pops Prayer (Produced by Kura)
2. 6 Mile Show ft. Ice Wear Vezzo (Produced by 808 Mafia, ATL Jacob)
3. Sincerely Face (Produced by Flea)
4. Tunnel Vision (Produced by DJ Esco)
5. Overtime ft. Yung Lean (Produced by WhoTheHelIsCarlos)
6. Blood, Sweat & Tears ft. G Herbo (Produced by 808 Mafia)
7. Go Yard (Produced by DJ Esco)
8. Me, Wife & Kids (Produced by Pooh Beatz, EJ Beats, XYNOTHING)
9. Idols (Produced by Glen On The Track)
10. Same Pain (Produced by Hood Rich Keem & 48 Hours A Day)
11. Let Me Down Ft. 42 Dugg (Produced by Doc playboi, Jordan prod it, Chosen 1)
12. Steak N Lobster (Produced by Space)
13. Mob (Produced by FoeThousandWatts)
14. Needed Some Love (Produced by K money)
15. Dancing With The Devil Ft. Pusha T & Landstrip chip (Produced by OG Parker & Romano)
16. Palm Angels, Palms Itching (Produced by Jon Boi)
17. Kush & Codeine ft Wiz Khalifa (Produced by Sledgren)
18. Seduction (Produced by DJ Esco)
19. Richard Flair (Produced by FoeThousandWatts)
20. Motown Music (Produced by DJ Esco)