1800 Tequila and NTWRK team up with New York Nico for exclusive New York Knicks-inspired custom jacket
The jacket's winner will be announced on February 17.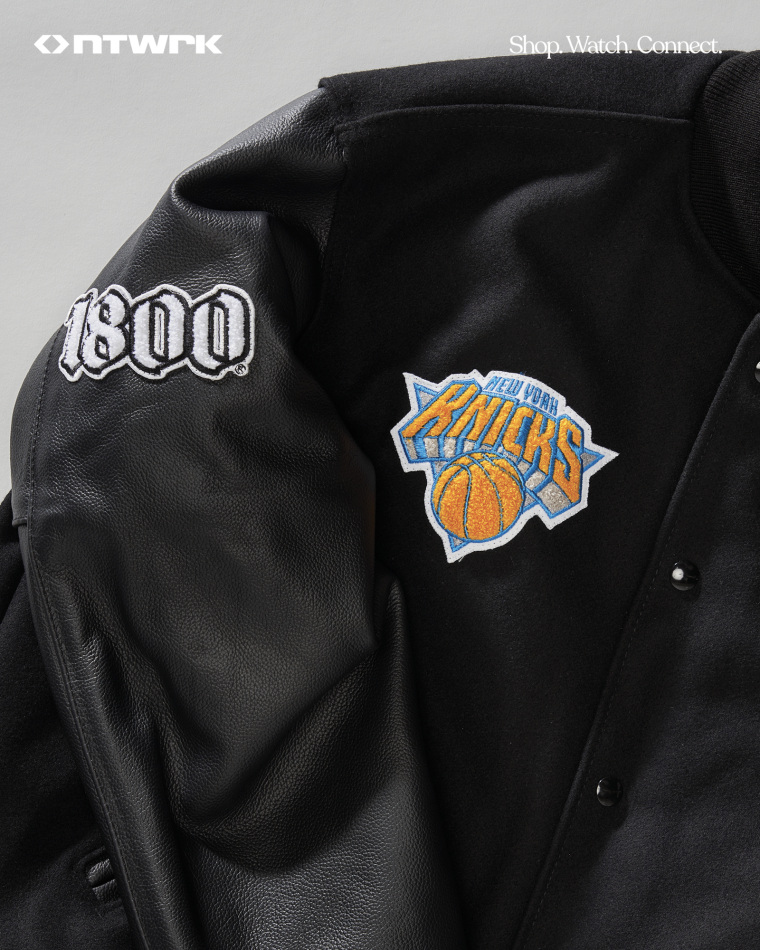 What happens when 1800 Tequila and livestream shopping platform NTWRK come together? The innovative partnership will see the limited release of 10 custom letterman jackets and pins. Inspired by 1800 and the New York Knicks shared legacy of taste to celebrate the team's 75th anniversary season, it pays homage to New York basketball culture and legacy of the team's ride-or-die fanbase.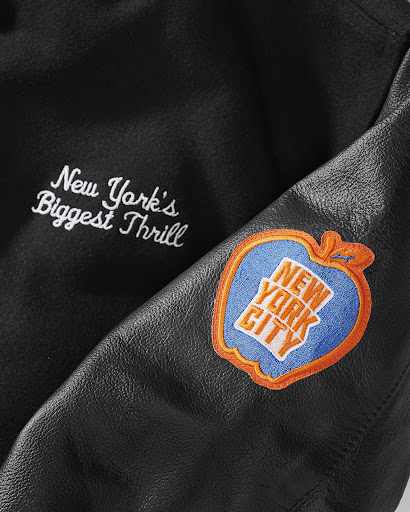 Designed by Nicholas "New York Nico" Heller, dubbed "New York's Unofficial Talent Scout," the 24 oz. Melton wool jacket features full-color embroidery, genuine leather sleeves, quilted lining, and Knicks-inspired pins & patchwork.
Hopefuls can enter the drawing here for a chance to snag the jacket and custom 1800 Tequila pin through the NTWRK app until February 17, winners will be announced following the episode during NTWRK's Off-Court Festival. The innovative livestream platform boasts exclusive partnerships with global brands, a daily drop model, and live shopping festivals.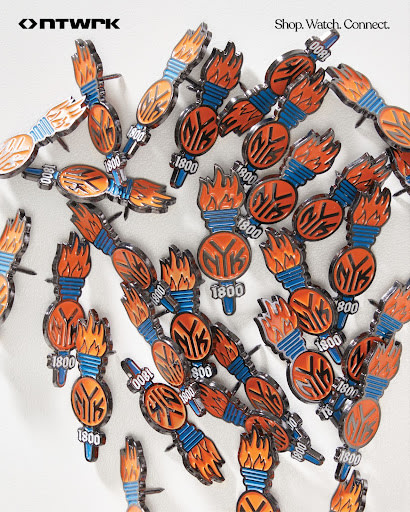 The episode will follow New York Nico throughout NYC, visiting local businesses, interacting with locals, Knicks fans, and highlighting the inspiration from the collaboration with 1800 Tequila.
Download the NTWRK app for contest details.
The Spirit of NY hosted by New York Nico + 1800 Tequila - Coming to NTWRK Thursday @ 8PM ET.