La Neve announces "History Solved" EP, shares title track
The Providence dance-punk project of Downtown Boys' Joey La Neve DeFrancesco will self-release the tape on April 15.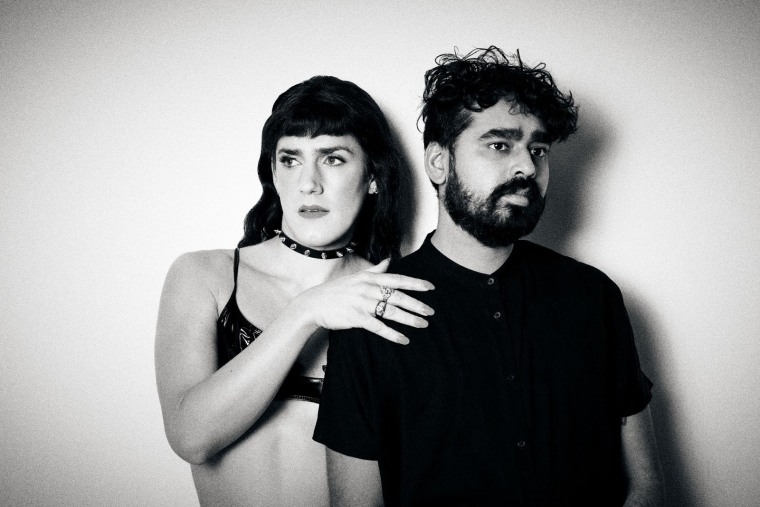 Joey La Neve DeFrancesco made their name as the dynamic guitarist of the unabashedly political punk outfit Downtown Boys, and as an organizer on the streets of their native Providence, Rhode Island. In the interim between the band's last album — 2017's Cost of Living — and their collaborative soundtrack with Italian post-rock trio Gatto Ciliegia contro il Grande Freddo for the 2020 historical drama film Miss Marx, DeFrancesco released The Vital Cord, their debut album as La Neve. Now, they've announced a follow-up EP, History Solved, and shared its title track.
The new single introduces La Neve's audience to drummer Karna Ray, who will sub in on the new tape for the previous record's automated percussion. It's a blistering cut, clocking in at just under three minutes but feeling much, much shorter. It places DeFrancesco at the implausible intersection of the rave, the moshpit, and the soapbox — breathing the same rarified air as Special Interest (who opened for Downtown Boys in New Orleans back in 2017 before becoming the scene leaders they are today).
Written in peak lockdown, 2020, the song and its visual treatment effectively imagine a world where sweaty, delirious punk shows are the guilt-free norm again. "The accompanying video, directed by Zac Puls, was in some ways an attempt to recreate the joy and chaos of the band's live shows at a time when we had all been unable to perform for so long," La Neve explains. "The exaggerated camera movements work to bring us back to the freeing disorientation that live music, at its best, can provide."
Watch it below.