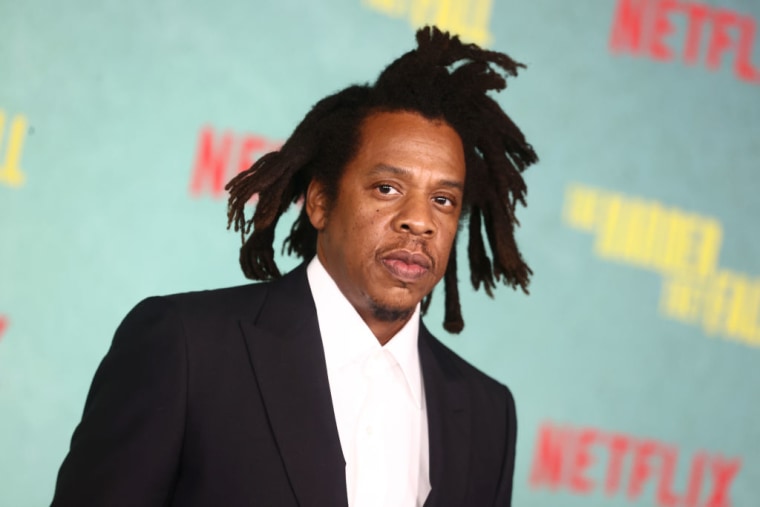 Jay-Z has come under fire for his decision to host an Oscars after-party at Hollywood's Chateau Marmont, despite an ongoing boycott of the venue led by a local hotel workers union. The Hollywood Reporter states that Jay-Z and Beyoncé's annual event, known as the Gold Party, will take place in the parking garage of the famous hotel after this Sunday's ceremony, at which Beyoncé is due to perform.
The boycott of the venue stems from the Chateau Marmont's alleged treatment of employees, specifically racial discrimination and sexual harassment. The movement has been backed by high profile celebrities such as Spike Lee and Insecure creator Issa Rae and is led by Unite Here Local 11, a union representing hotel workers across southern California.
"For Jay-Z to choose the Chateau Marmont for their Gold Party is shockingly insensitive," Kurt Petersen, co-president of Unite Here Local 11, said in a statement. "They must move their event and choose an afterparty hot spot that treats its workers, especially Black women, with dignity and respect. Jay-Z has a responsibility to do better." He added: "We hope Jay-Z joins Gabrielle Union, Spike Lee, Issa Rae, Robin Thede, Quinta Brunson, Ta-Nehisi Coates, Roxane Gay, Ashley Nicole Black and Samira Wiley in boycotting Chateau Marmont."
Previous expose's have revealed discriminatory behavior by staff toward Black and Latino visitors, including celebrities such as Tiffany Haddish.
Thomasina Gross, a former events server at the hotel, who is Black, began taking legal action against the hotel in 2021 citing racial discrimination and sexual harassment at events. Gross has worked at previous Gold Party events as says she was treated fairly, but that the event should still not take place at the same location this year. "As I allege in my lawsuit I faced sexual harassment as a Black woman while working other events at Chateau," she told THR. "I can't help but think if Jay-Z knew how Chateau treats their workers, they wouldn't ignore this fact and continue to throw parties there."
The union is planning a picket line outside of the party, beginning at the same time as the Oscars ceremony at 8 p.m. on Sunday, March 27.