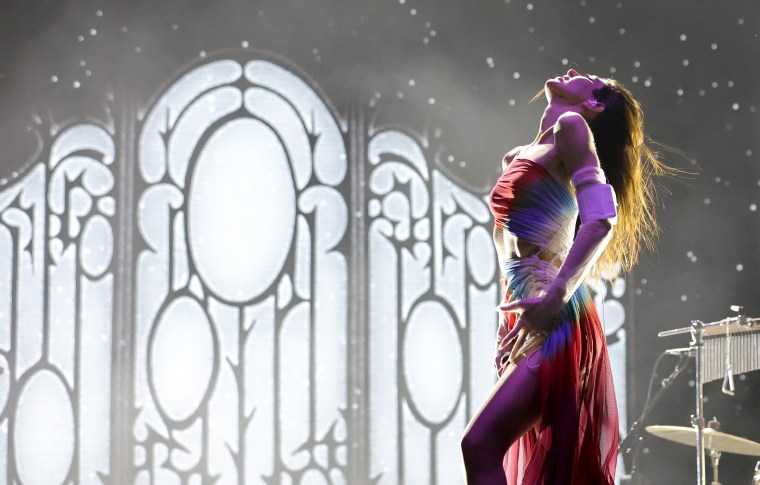 Caroline Polachek has announced that she'll be pulling out of her three remaining dates in support of Dua Lipa's Future Nostalgia tour after tearing her ankle. She shared the news on Instagram late Sunday night — uploading a tearful selfie, several photos of the injury, an image of a cloudy sky, and a concert shot of herself bathed in red light on stage.
"Life comes at you fast," she captioned the post. "I had a bad fall today down the stairs of our tour bus and tore my ankle, now back from the hospital but can't walk on it for ten days. So heartbroken to now not be able to perform with Dua at the last couple shows of this absolute dream tour."
In addition to dropping from Lipa's shows in Portland, Seattle, and Vancouver this coming Tuesday, Thursday, and Friday respectively, she's also cancelled a scheduled headline performance in Tacoma, Washington on Wednesday.
View her full post below.