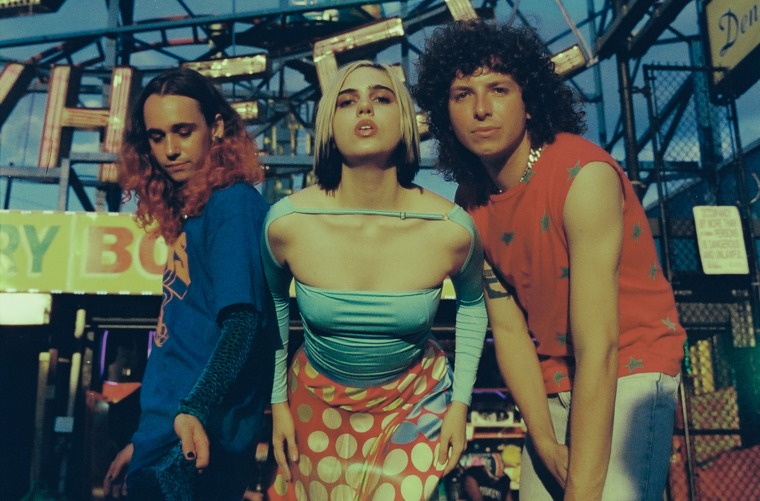 Sunflower Bean are quickly approaching the arrival date of their third studio LP, Handful of Sugar. The album is due out May 6 via Mom + Pop, and today, they've shared a new single. "I Don't Have Control Sometimes" follows the October pre-announcement track "Baby Don't Cry," February lead single "Who Put You Up To This?," and last month's "Roll The Dice" as their fourth offering from the record.
The new song is a bright piece of jangle pop, its light feel underscoring a deeper inner peace with feelings of unstoppable entropy. "I've always thought that my reckless side was both a gift and a curse, leading me to my best choices on stage but my worst choices in life," explains lead singer and bassist Julia Cumming. "'I Don't Have Control Sometimes' is the admission, acceptance, and almost celebration of the parts of yourself that are impulsive or maybe even insane."
In its dissonantly sinister visual treatment, directed by Charlotte Ercoli, a hapless man (Dave Mcveigh) stumbles through the streets of New York, has day getting worse and worse. Watch it below.