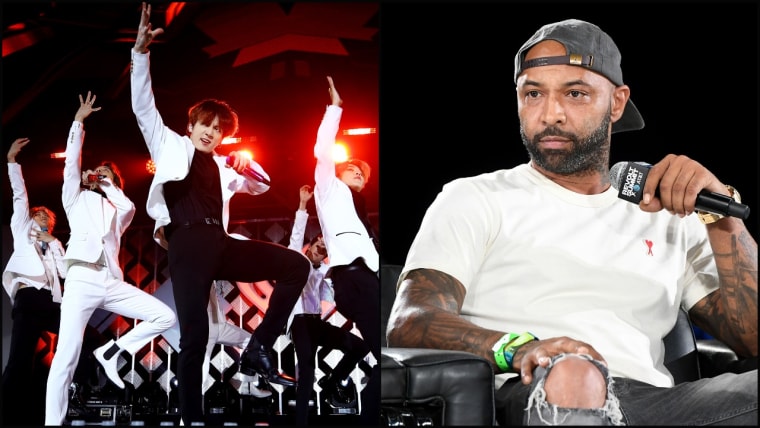 On a Wednesday episode of his podcast, consistently ornery Slaughterhouse rapper turned media personality Joe Budden expressed his distaste for the enormously successful K-pop septet BTS. "You can get mad at me… but I hate them BTS n—as," he told his co-host, Parks Vallely. "I don't wanna hear that shit. I don't wanna see them dance moves. I don't wanna see you come down [from] the sky in a little umbrella."
During the tirade, it became clear that Budden thought the South Korean group was from China. "I know they big, I know it's China, I don't wanna see it," Budden said. When Vallely corrected him, he brushed the mistake off, joking, "I don't wanna see KoreaNSYNC.
In the episode's aftermath, the ever-active BTS Army rushed to the band's defense on Twitter, bashing Budden for his ignorance and insensitivity. Per usual, he refused to budge on his take, doubling down on his position in the replies. Read some of these online interactions below.